After University: Graduate Pathways from Politics (Part 2)
Posted on: 5 June 2020 by Kristian Boote in 2020 posts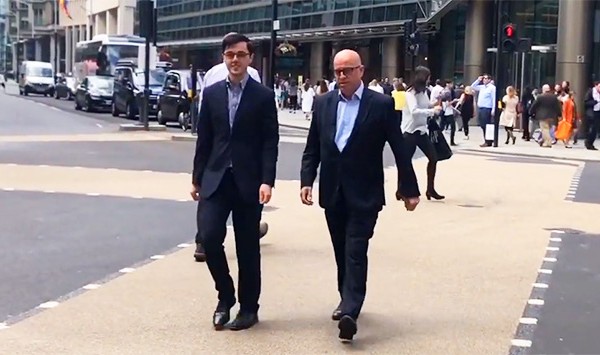 We got in touch with another of our former students to ask how their degree from the Department of Politics, helped them get to where they are today. Politics BA graduate James Christopher Maxwell tells us about how his degree brought him to a career in healthcare policy and public affairs.
James graduated from the University with a Politics BA degree in 2018, and having progressed his career path following his internship on the Parliamentary Placement Scheme, he now works as an Account Executive at healthcare policy and public affairs consultancy Incisive Health...
How did you get into public affairs?
"I've always wanted to use my degree to build a career in policy, but I generally had no plan on how to kickstart my career. Throughout university I was mainly thinking about jobs in the public and third sectors. I sort of accidentally discovered public affairs when exploring my options in my final year, and found it offered the right balance between policy and business skills. And that's where I am two years later, having found the sector to be energising and testing, as an Account Executive at Incisive Health."

How did your degree at the University of Liverpool help you get to where you are today?

"My undergraduate degree allowed me space and opportunity to rapidly develop and improve my skills. I found the university's community to be welcoming. Having supportive lecturers and course mates empowered me to push myself beyond my comfort zone and develop the kinds of skills which employers look out. Interning through the university's Parliamentary Placement Scheme helped me to build up my professional network and discover my interest in health policy, which was unquestionably something I wanted to pursue."

What would be your tips for current students, and those thinking of studying Politics?

"The world is your oyster. Seize opportunities and be prepared to take risks. There are definitely inherent inequalities and barriers which can hold graduates back from achieving their potential but place yourself in the driving seat and shape the environment to suit you. Internships are a great way to get a foot in the door, and are often the link which can help bridge that gap between university and employment. I have also found that it's best to be authentic in everything you do. While you should always strive for the highest professional standards, this doesn't mean that you have to be impassive in your thinking. Authenticity helps you to be more confident in yourself and form connections, with your boss, with a client."
You can hear more about James' journey through his previous vlogs from the Parliamentary Placement Scheme and RRP Group internships.
---
We understand that this is a worrying and uncertain time for everyone, and the wellbeing of our students is our highest priority.
The University is here to offer you support and guidance as you continue with your studies. Please check your University email account daily so that you can continue to access advice and support from your module tutors regarding the shift to online teaching and alternative assessments.
The School will communicate with you regularly in response to students' key concerns. Information is also available on our Coronavirus advice and guidance pages.
However, if you are have a specific query that you are unable to find the answer to online, please contact either your Academic Advisor or the Student Support Centre at hlcenq@liverpool.ac.uk
---