Current Visiting Fellows
Please contact the Cluster Director, Professor Kanstantsin Dzehtsiarou, if you're interested in joining the Unit as a visiting fellow.
Email: dzeh@liverpool.ac.uk
Previous Visiting Fellows

Chryssa Mela (2019 - 2020)
Chryssa Mela joined the International Law and Human Rights Unit of the University of Liverpool in 2019 as an Erasmus trainee. She pursued an LLB at the University of Athens and she did a student exchange at the University of Helsinki for a semester. As a John Lewis Fellow at Humanity in Action NGO, she spent this summer in Atlanta learning about the history of human rights in the American South.
She has a keen interest in asylum law, refugee and migrant rights, and her main front of engagement is the empowerment of those particular groups of people through the provision of free legal aid. To that end, she has interned in the Legal Unit of the Greek Council for Refugees. She is also the Coordinator of the Network for Refugee and Migrant issues of Amnesty International GR and she has been volunteering at Khora, a British humanitarian co-operative foundation for refugees in Athens.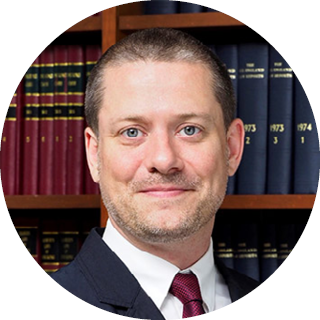 Dr Alex Schwartz (2019 - 2020)
Dr Alex Schwartz is Assistant Professor and Deputy Director of the Centre for Comparative and Public Law at the University of Hong Kong, Faculty of Law. His research is focussed on courts and judicial politics, and he is co-editor, with David Law and Holning Lau, of the Oxford Handbook of Constitutional Law in Asia.
Dr Schwartz was previously Lecturer in Law at Queen's University Belfast, a Banting Fellow with the Department of Political Studies at Queen's University Canada, and a postdoctoral fellow with the Canada Research Chair in Quebec and Canadian Studies at L'Université du Québec à Montréal.
Back to: Liverpool Law School