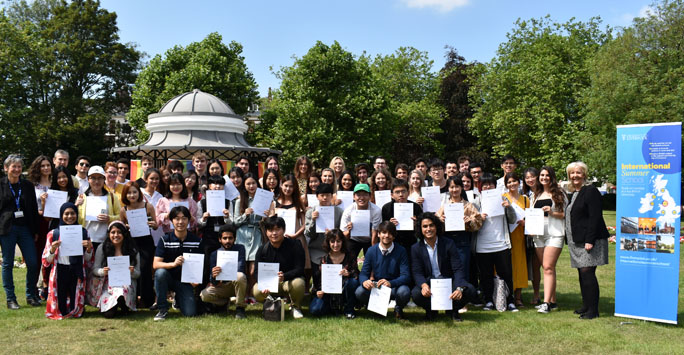 The ISS is a short, credit-bearing academic course which offers an authentic taste of UK higher education and campus life, with collaborative, challenging teaching from an exceptional team and a social programme that brings the city of Liverpool to life. Every year students from all over the world join us to learn and live together, and gain a valuable international experience.
After 3 or 6 weeks of study and socialising, students leave with a transcript with record of credits earned (ECTS), and graduation photo, as well as a new network of international friends. Ongoing benefits include membership of the alumni network, and discounts on future study at Liverpool.
Whether your university is an existing exchange partner, you wish to become a partner, or just want to find out more please contact us and a member of our team will get in touch as soon as possible.
You can now also download our ISS 2022 Brochure and our full 2022 International Summer School Module Guide which contains all the relevant information you and your students will need about the programme.
I could choose many words to describe that experience but one is enough, "opportunity". Opportunity to enter in a world that could join education and enjoyment all the time. Opportunity to experience unforgettable new places, new people and a new culture. Today I work at British Council Brazil, I owe a good part of this success to the International Summer School.
Back to: International Summer School