Your accommodation will be close to the International Summer School Central Office and facilities such as the Sports Centre and both University libraries. Most are only a 15 minute walk from Liverpool City Centre, making it easy to access everything you need and experience all that Liverpool has to offer.
Facilities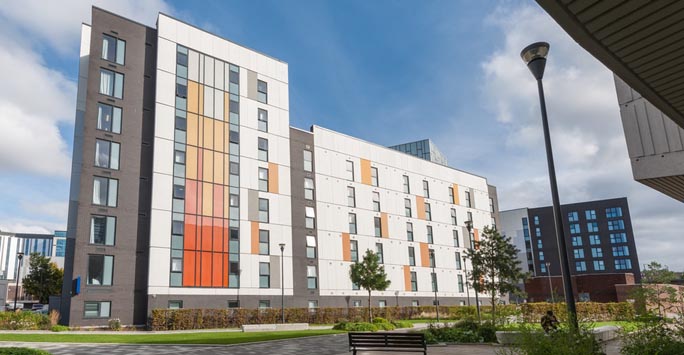 Bedding packs and kitchen packs are all taken care of, so you can pack light. We try to ensure that students are allocated into diverse halls, to ensure that you get the true ISS experience by sharing it with students from all over the world. You may find that you are sharing spaces with undergraduate students finishing up their first year at Liverpool- a valuable source of knowledge, as Jasmine found out!
Living on campus was fantastic, as I was able to share areas with many people and thus make lifelong friendships. The experience of sharing and living with people other than yourself is definitely the best thing about the International Summer School.
Back to: International Summer School