Construction work commenced in January 2018 and has ran over a period of 92 weeks, completing over two phases. The first phase completed for the University of Law to occupy in September 2019, and the final new build section completed on the 16 December 2019.
The new School of Law and Social Justice building provides state of the art facilities, comprising of:-
A central open atrium area with front and rear access which will include a reception area, cafe and large social space/circulation area
Academic offices for 120+ staff, collaboration spaces, PC suites, law Clinic and postgraduate research suites.
Ground floor events/meeting space which can accommodate 100+ persons
A fifth floor accessible external terrace area link bridge between the existing and new building
The new £16.45 million project also enhanced the public realm works around the building, extending facilities to the adjacent areas of Rendall Courtyard, Eleanor Rathbone Green and the rear of Abercromby Terrace. The scheme provided both staff and students campus green space within the surrounding areas whilst also providing a linked pedestrian walkway to the amenities of Myrtle Street Parade.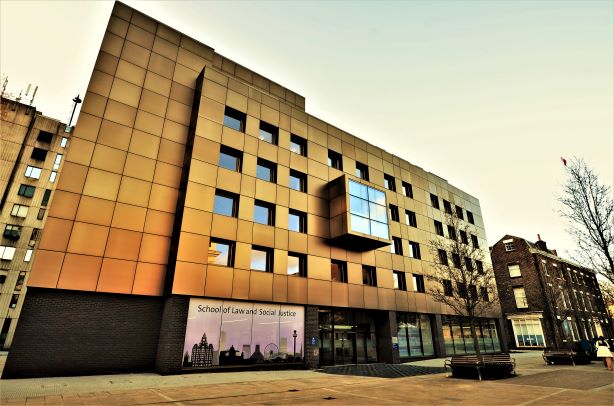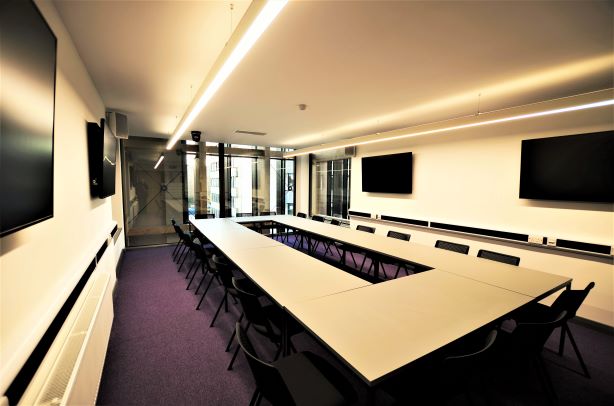 Excellent site team, felt like there was a good collaborative working environment on site.

Briggs Amasco
Back to: Facilities, Residential & Commercial