School of Architecture Extension
ULCCO Special Projects are pleased to announce that works are about to commence on this high quality and prestigious development of the School of Architecture extension, designed by award winning architects O'Donnell and Tuomey. The new development will be an extension to the existing 1930s Georgian terrace and 1980s sterling gallery. Works will begin in March 2023 and will run for a period of 18 months.
Central Teaching Laboratory
ULCCO Special Projects are about to commence works on the facade refurbishment and improvements on the existing Central Teaching Laboratories building situated in the heart of the main campus. The works will include roof remedials, roof light improvements, window repairs and improvements along with the replacement of the existing Corten rainscreen cladding. The works will commence in February 2023 and will run throughout the year.
School of Environmental Science
Construction works have recently commenced on the delivery of new facilities for the School of Environmental Science on North Campus which involve the redevelopment of the old Derby and Hartley Buildings. The works will comprise of demolition of adjacent ancillary buildings, followed by the complete refurbishment of the existing Derby and Hartley enhanced with new build extensions to the rear elevations.
St Helens Young Carers Gift Appeal
St Helens Young Carers - Gift Appeal
The North West Contractors' Training Group which ULCCO SP are a member of, support a charity called St Helens Young Carers, who provide support to young carers. ULCCO SP collectively manged to donate a huge number of gifts to this charity. This is a fantastic achievement and for a very good cause.
ULCCO SP 10 Year Anniversary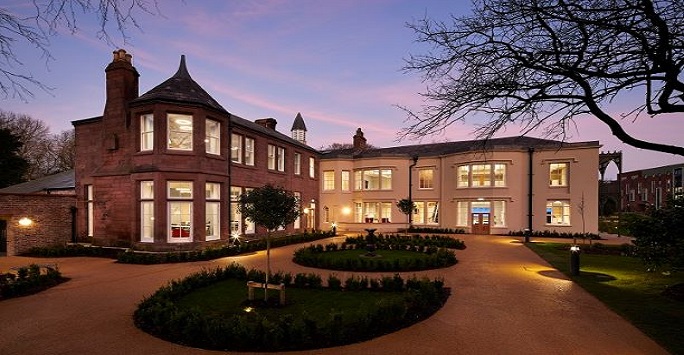 Happy 10th Birthday ULLCO SP!
ULCCO SP (Special Projects) was formed on 1st March 2013 as a result of the previous company entering into administration and being unable to complete a project for the University of Liverpool which was the construction of 1,259 bedroom student accommodation at Crown Place on main campus. In order to maintain the delivery of Crown Place, and to retain the technical and commercial skills of the project staff, the University decided to take over and set up ULCCO SP, thus being able to continue with a ready assembled construction company - 10 years later and the rest is history! ULCCO has since delivered much of the University's residential strategy, including Greenbank Student Village and many of the University's smaller refurbishment projects and larger non-residential projects including the Management School extension, School of Law & Social Justice and the Yoko Ono Lennon Centre to name a few. Wishing ULCCO SP a happy 10th birthday. Here's to the next 10 years!
Trash Free Trails
Trash Free Trails
In collaboration with Trash Free Trails, and to celebrate Earth Day 2023, some of our team participated in a Campus Spring Clean last Friday. Our team of 11 had a fantastic time enjoying the walk around our brilliant campus and removing single use pollution from several places, such as around our Head Office at the Rendall Building, our 6 live projects and the wild spaces that link them altogether. Overall, it was an excellent and invaluable day for our team, the environment and for the overall Campus that we work on. Good work guys!
Hedgehog Awareness
Hedgehog Awareness Week-Hedgehog Friendly Campus & Sowing the Seeds of Sustainability Activities
Our Senior Project Manager, Kyle Harvey, has been working with the University of Liverpool's Hedgehog Friendly Campus Group (HFCG) during Hedgehog Awareness Week. Kyle met with some of the Group recently to start putting together a plan to make both the final scheme and the temporary project set up a "Hedgehog Friendly" campus, this involves creating hedgehog highways and homes. He'll be working with the HFCG during the build to carry out surveys on hedgehog activity around our project.
Work Experience Students
Work Experience Students
ULCCO SP have recently had the pleasure of hosting several work experience students from local schools in Liverpool. It is important to offer young students the opportunity to gain an insight into the workplace and explore how the working environment feels in order to develop their understanding of working life. It also allows students to develop their skills and of course, give them invaluable experience into the career path that they wish to pursue. Reaching students early in their education will help students shape what they want their future educational choices and future careers to look like, and ULCCO SP are proud that we play our part towards this in order to help guide and support the workforce of the future. Our recent work experience student, Dominic, joined us for a week where he shadowed our Senior Quantity Surveyor, Paul Cunningham. CLICK HERE to find out what Dominic had to say about his week with ULCCO SP.
ULCCO SP 10 Year Anniversary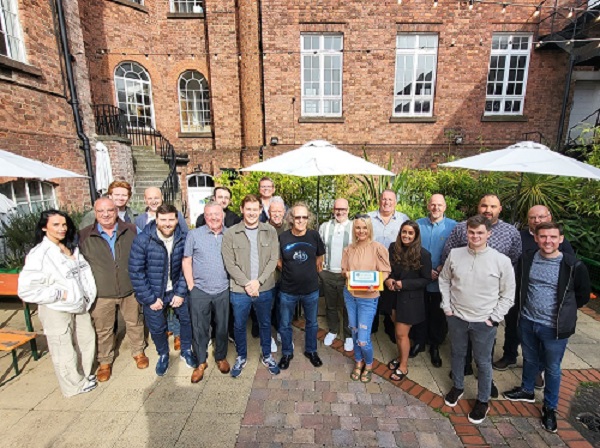 ULCCO SP 10 year Anniversary
ULCCO SP turned 10 years old back in March, and we recently celebrated the occasion with a gathering of some of our team (past and present). It was a great afternoon of celebration, and some fantastic stories were shared about ULCCO SP's history and some previous works. Click here to see a few pictures of our team, with our Document Controller Nicola Gallacher having the honour of holding the special commemorative birthday cake! Here's to the next 10 years of ULCCO SP!