VG&M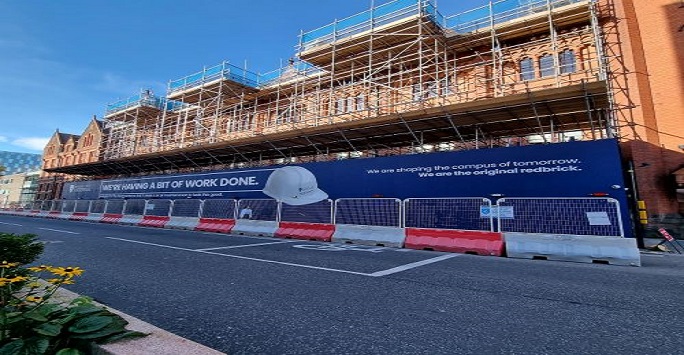 The Victoria Gallery and Museum Roofing Works
The Victoria Building, home to the Victoria Gallery and Museum is undertaking extensive roofing works to remove and replace all the existing roof coverings, along with the remedial works to the masonry stone work, windows and replacement/recovery of existing roof slates. There will also be replacement of leadwork and repairs to the chimneys. Click on title to find out more.
Sydney Jones Library
Sydney Jones Library
The Sydney Jones Library, the main library for arts, humanities, law, social and environmental studies, is undergoing refurbishment works in order to prolong the life of the building as well as improving the buildings' thermal performance and energy efficiency. The Abercromby Wing in the Sydney Jones Library has been undergoing structural façade repairs such as brickwork repointing and replacement of windows with new double glazed aluminium windows installed throughout in order to make the building more energy efficient. Click on title to find out more.