Engineering through time
Photographs have always played an important role in university life. Here we look through our traditional annual undergraduate and staff member group photo's beginning with the year 1920. It is not until 1959 that we see our first female students.
Our commitment to equal pay
Below is an extract from 6th March 1945. Pg 3. University of Liverpool Guild Gazette (magazine).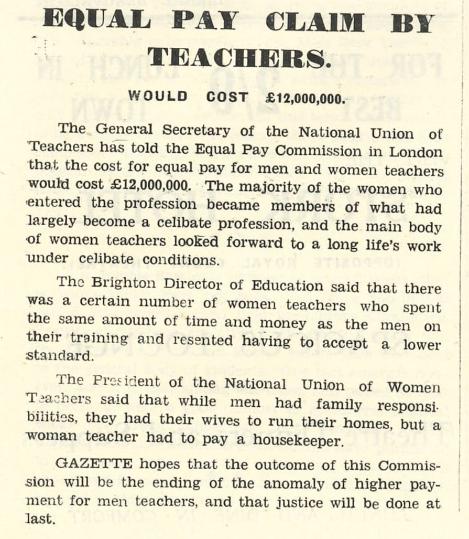 Equality today
The University of Liverpool has been committed to improving equality and diversity for many years now and is also working hard to tackle the gender pay gap. The gender pay gap is a comparison between the income of the whole male staff population and the whole female staff population.
A people without the knowledge of their past history, origin and culture is like a tree without roots.

Marcus Garvey
Back to: School of Electrical Engineering, Electronics and Computer Science