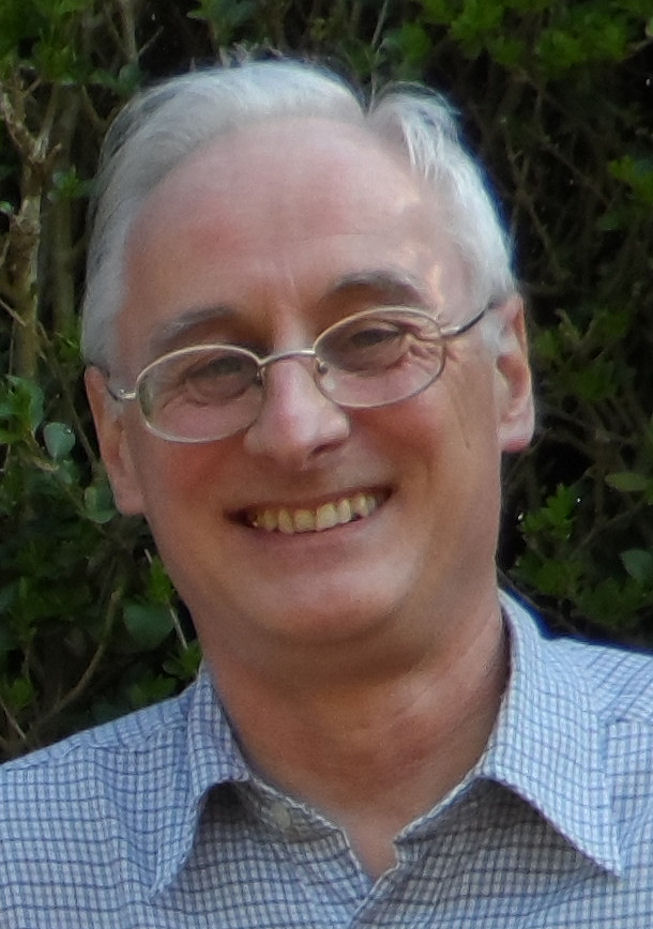 Professor
Harold
Mytum
MA. DPhil, FSA, FHEA
Professor of Archaeology; Director, Centre for Manx Studies
Archaeology, Classics and Egyptology
Research
Research Overview
My research concentrates on the archaeology of western Britain and Ireland from the Iron Age to the present, and aspects of global historical archaeology (17th-20th centuries). I also link my research about the past with heritage issues in the present. I strongly believe that our academic research can have a direct value to the communities within which we work, and that we can advise and encourage in the management, preservation and interpretation of our heritage. I am happy to collaborate with other academics and heritage professionals on research and consultancy projects.

ORCID: 0000-0002-0577-2064

I welcome interest from prospective research students with interests in the British Iron Age, early medieval Britain and Ireland, heritage management and interpretation, or any aspect of post-medieval / historical archaeology.

Current research students:
Anna Fairley, An archaeology of Liverpool's 19th-century cemeteries
Emily Bowyer-Kazadi, Heritage landscapes and TV and film
Thomas Fitzgerald, Post-medieval charnel practices
Jacquelyn Frith-Crofts, British Far East Prisoners of War
Ian Russell, Viking winter camps


Research students recently graduated
Peter Taylor, PhD, A New Trade: a documentary study of the trade in tobacco pipes prior to the English Civil War. 2022.
Stacey Astill, PhD, An exploration of the universality of the experience of 'Kriegie' Prisoners of War held in Europe during the Second World War. 2021.
Tracey O'Leary, PhD, Christianity in Wirral in the fifth and sixth centuries– beyond Rome. 2018.
Katie Kewley, PhD, The Manx stone axe-head project interconnection or isolation The evidence from stone axe-heads for the Manx Neolithic in its Irish Sea context. 2016.
Brian Boyden, PhD, Structure and Agency in Small Scale Production An Historical Archaeology of the Clay Tobacco Pipe Industry of Kent. 2016.
Michael Hoy, PhD, Isaac Barrow Builder of Foundations for a Modern Nation. 2015.
Shirley Curtis, PhD, Monasticism and the Body Reconstructing Lifeways. 2014.
Pat McClure, PhD, The Archaeology of the Post-Reformation Manx Church. 2013.


Heritage and archaeology in the modern world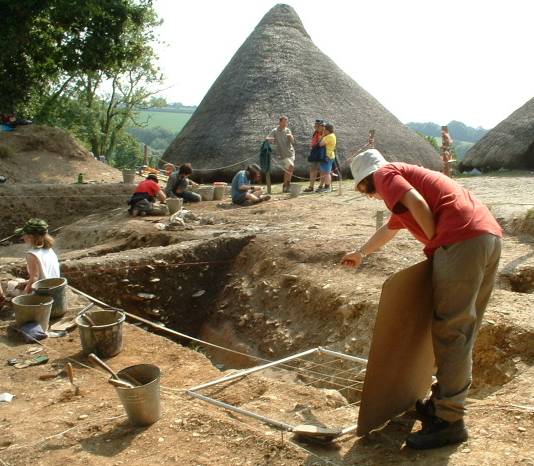 My research interests in heritage focus on the following topics: experimental archaeology and on-site reconstruction such as at https://www.pembrokeshirecoast.wales/castell-henllys/Castell Henllys, Pembrokeshire; site interpretation for the public and for schools; community involvement in archaeological fieldwork, particularly community excavation and graveyard recording. I have recently produced some Activity sheets for families and resources for branches of the Young Archaeologist Clubs to record their local burial grounds and their monuments. I am also involved with community archaeology, and research its impact and effectiveness.
Archaeology of western Britain and Ireland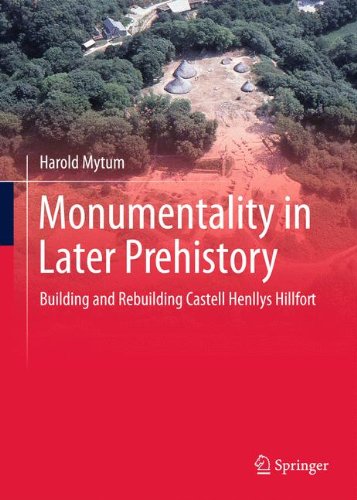 My Iron Age and native Roman period research concentrates on materiality and enclosure (hillforts and farmsteads), and experimental archaeology (roundhouse, four-poster reconstructions). One of my largest projects is based around Castell Henllys, Pembrokeshire, which we have been extensively excavated. Nearly three decades of fieldwork has revealed an Iron Age inland promontory fort and adjacent native Roman period settlement, with a brief re-occupation of the fort in the late Roman or post-Roman period. Several of the Iron Age buildings have been reconstructed in their original locations, and I have recently collaborated with Dyfed Archaeological Trust in recording the dismantling of two reconstructed roundhouses at the site, and excavating the remains of over 30 years of activity before a new reconstruction is put up in its place; our research and my experience of the building over the decades has informed the revised design.

Another strand of my research is exploring the 'long Iron Age' on the Isle of Man - the period from 500 BC to 1000 AD - with partial excavations on four settlements. I investigate early medieval interconnections within the Irish Sea region (including the Isle of Man), and the origins of nucleation and urbanism in Ireland through geophysical and surface survey of monastic settlements.
Historical archaeology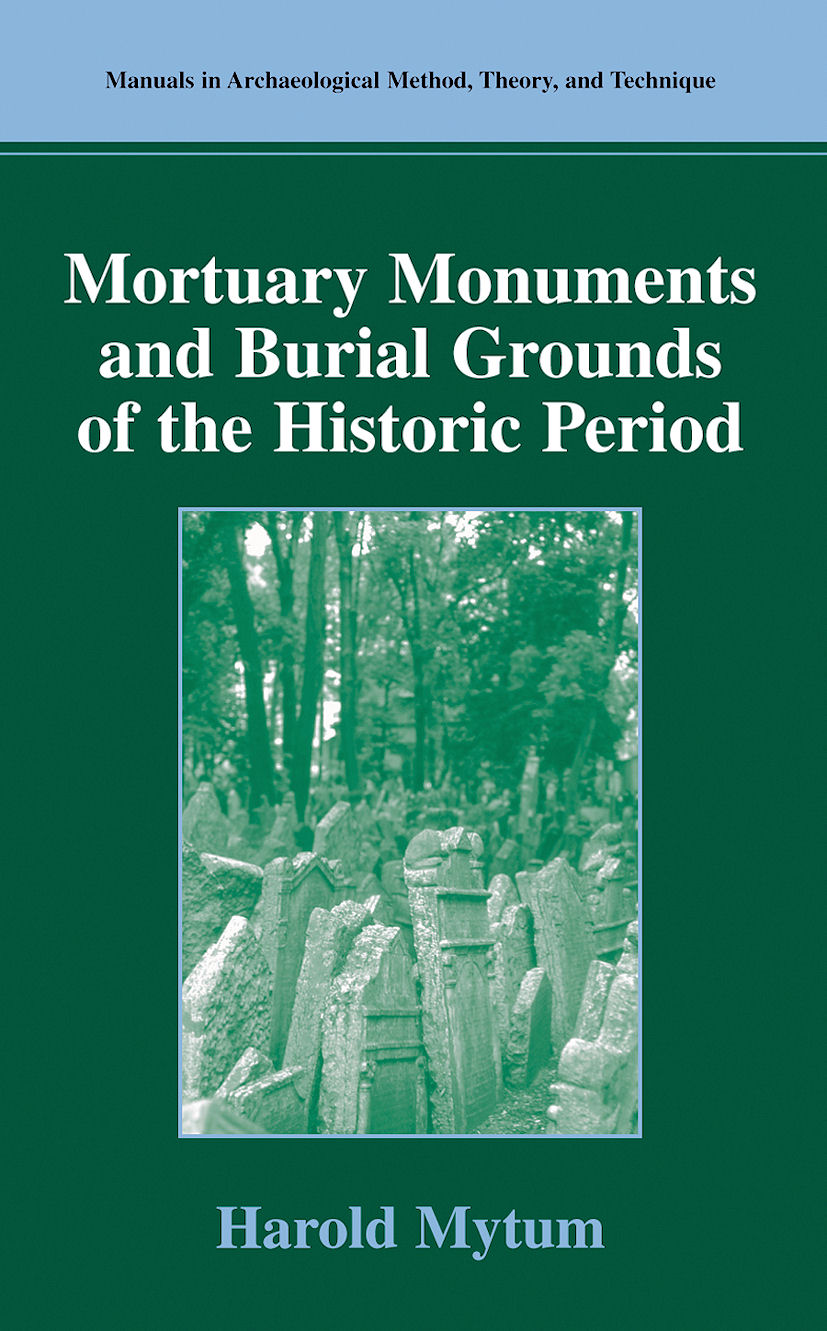 My historical archaeology research examines identity and memory through settlement and mortuary evidence from not only Britain and Ireland but also North America and Australia. My longest-running research theme is the interpretation of graveyard and cemetery monuments and landscapes, exploring issues of symbolism, craft production, kinship, belief and identity as expressed consciously and unconsciously in memorials. I also work closely with groups and organisations on the management and conservation of historic burial grounds, and research recording methodologies for various types of users. This was further developed through the DEBS project in conjunction with a team at the University of York. I am currently collaborating with Oxford Archaeology North on the Castle Street burial ground, Hull post-excavation phase.

I am also actively researching the archaeology internment of civilians on the Isle of Man during the First World War (there were camps at Douglas and Knockaloe near Peel), understanding how they coped with this unexpected loss of liberty. The artefacts they made and used, the numerous photographs of the camps, and our excavations at Knockaloe can all be combined with the limited official documentary evidence and the newspapers produced by those inside the camp to investigate this period of dislocation. I am also researching the activities of a famous German archaeologist, Gerhard Bersu. Whilst he was interned on the Isle of Man during the Second World War; he dug some of the key sites for understanding the Manx 'Long Iron Age' so links with my other period interests. Linked to this is my collaboration with Dr Gilly Carr (Cambridge), Professor Nick Saunders (Bristol) and Dr Rob Philpott (Liverpool) surveying the PoW camp at Les Blanches Banques, Jersey.

I also work on historic rural settlements, and the role of ceramics and dressers in domestic contexts. I have been developing network approaches to interpreting the evidence, and also experimenting with various forms of narrative in writing up my research. Recent fieldwork has been on a medieval iron smelting and post-medieval charcoal site at Satterthwaite in the Lake District, and a long-term project at Norton Priory.
Research Grants
Rushen Abbey Post-excavation publication
MANX NATIONAL HERITAGE (IOM)
April 2019 - March 2022
Developing a National Framework and Research Agenda for the Historic Built Environment (HE No. 7272)
HISTORIC ENGLAND (UK)
October 2016 - March 2019
Clay Tobacco Pipes for Field Archaeology – National Pipe Archive
HISTORIC ENGLAND (UK)
March 2016 - March 2018
Knockaloe Statement of Significance
ISLE OF MAN GOVERNMENT DEPARTMENT OF ENVIRONMENT FOOD & AGRICULTURE (IOM)
October 2015 - June 2016
Rushen Abbey Post-Excavation Report
MANX NATIONAL HERITAGE (IOM)
May 2015 - April 2017
Community Heritage Initiative
MANX HERITAGE FOUNDATION (IOM)
February 2012 - April 2017
Paramatta: Australia's oldest extant European burial ground
SOCIETY OF ANTIQUARIES OF LONDON (UK)
June 2014 - December 2015
Manx Internment Newspapers of World War 1
MANX NATIONAL HERITAGE (IOM)
April 2012 - March 2014
Manx Graveyards Digital Archiving 1
MANX NATIONAL HERITAGE (IOM)
July 2011 - September 2020
World War 1 and its impact on the Isle of Man
MANX HERITAGE FOUNDATION (IOM)
April 2011 - March 2012
Developing Local Assessment and Monitoring Toolkits for Cemeteries and Churchyards (4D2.201)
ENGLISH HERITAGE
March 2013 - September 2013
Ballanorris Post-excavation
MANX NATIONAL HERITAGE (IOM)
July 2011 - March 2023
Historic Graveyards in County Monaghan
THE HERITAGE COUNCIL (IRELAND)
May 2012 - October 2012
Finding the Celts
MANX HERITAGE FOUNDATION (IOM)
July 2011 - January 2013
Archaeological Survey of the Nunnery Estate
FRIENDS OF THE CHAPEL OF ST BRIDGET AT THE NUNNERY
March 2007 - October 2007
Block grant 2008/09
MANX HERITAGE FOUNDATION (IOM)
January 2009 - October 2010
Research Collaborations
Castell Henllys on-site team and James Meek, Dyfed Archaeological Trust
External
: Pembrokeshire Coast National Park
Excavation, reconstruction and public interpretation and education outreach at Castell Henllys Iron Age Fort.
Dr Rob Philpott
Project:
Community archaeology
Internal
Community archaeology projects in Prescot, Merseyside, Satterthwaite, Cumbria, and Norton Priory. Collaborating on survey on Jersey and excavation on the Isle of Man
Professor Richard Veit
Project:
New Approaches to Historic Mortuary Data
External
: Monmouth University USA
Co-organising conference sessions and co-editing book with Berghahn publisher to develop, share and disseminate innovative best practice
Collaborative research on stone ledger stone memorials on Achill Island and the adjacent mainland, County Mayo. This explores the relationships between material culture and social practices among small holders and rundale communities in pre-Famine Ireland
Professor Tim Thornton and Dr Mike Hoy
Project:
NewHistory of the Isle of Man volume 4
External
: University of Huddersfield
Co-editing the two parts of volume 4 of The New History of the Isle of Man for Liverpool University Press
Professor Julian Richards
Project:
Discovering England's Burial Spaces (DEBS)
External
: University of York
Graveyard recording app and supporting documentation

Dr Gilly Carr and Professor Nick Saunders
External
: Universities of Cambridge and Bristol
Joint fieldwork on World War 1 PoW camp, Jersey