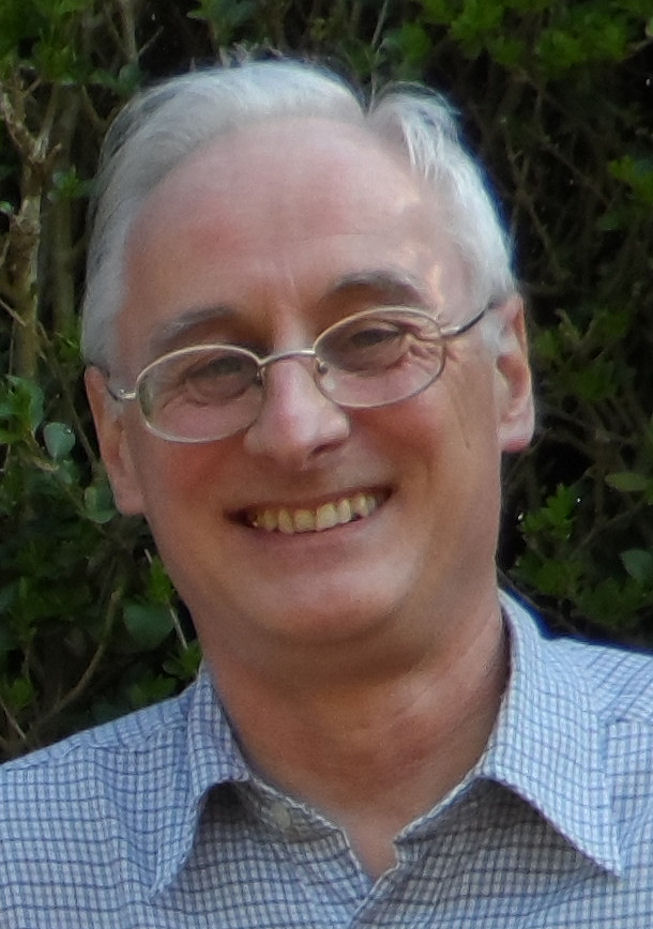 Professor
Harold
Mytum
MA. DPhil, FSA, FHEA
Professor of Archaeology; Director, Centre for Manx Studies
Archaeology, Classics and Egyptology
Professional Activities
Summary

I serve on a number of bodies closely involved with heritage, including field units (Dyfed Archaeological Trust) and planning (Diocesan Advisory Committee, Diocese of York). The work with the Diocese of York often involves using research expertise to advise parishes and their conservation architects or other heritage professionals, such as at the Castle Street burial ground, Hull, collaborating with Hull Minster and Oxford Archaeology North. I also lead projects (some with colleagues from the Department of History) that actively engage with current issues within the heritage sector; recent and current funded initiatives include those supported by Manx National Heritage, Historic England, and Arts Council England via the Liverpool City Region arts and heritage consortium, and the Heritage Lottery Fund.

Recent projects include the Historic Built Environment Knowledge Exchange (HistBEKE) project for Historic England, and survey and excavation of a medieval iron-smelting site in the Lake District Satterthwaite Medieval bloomery, and excavations at The Nunnery, Douglas, Isle of Man as an evaluation within the planning process. I have also been working with colleagues and the community at St Patrick's Roman Catholic church, Liverpool, and Broadgreen Cemetery, Liverpool.

I continue a long-standing advisory role with the Pembrokeshire Coast National Park for the Castell Henllys Fort site, regarding reconstruction, management, and public and schools interpretation, linking my ongoing research with the National Park's mission. This has recently included advice on rebuilding two roundhouses, excavation of the sites of two reconstructions (in conjunction with Dyfed Archaeological Trust) and developing a new guidebook. During 2020 and 2021 I have advised on the design and implementation of the reconstruction of the gateway into the fort, and from 2021 in the development of interpretation in the reception facilities at the site.

I served as President of the Society for Post-Medieval Archaeology (SPMA) 2014-17 and Vice-President 2017-2021; this is the leading specialist society for the archaeology of recent times in Europe, having been President ). I sit on several committees of the Society for Historical Archaeology, and serve on the judging panel for its James Deetz Book Award.
Selected Professional Activities
Editorship
Post-Medieval Archaeology (Editorial Board, 2021 - present)

(Editorship)
External Administrative or Committee Role
Member, Invited (Diocese of York, 2011 - present)

(External Administrative or Committee Role)
Professional Body Membership
Society for Historical Archaeology (Selection panel member, James Deetz Book Award, 2018 - present)

(Professional Body Membership)

Society for Post-Medieval Archaeology (President, 2014-17, 2014 - 2017)

(Professional Body Membership)
Conference Roles
Post-medieval Europe and Widening Horizons at EAA 27th Annual meeting Post-medieval Europe and Widening Horizons SPMA symposium (On-line, 2021)
Archaeologists, sites and methodologies: professional and personal networks in mid-20th-century Europe (part 2) at EAA 27th Annual meeting Archaeologists, sites and methodologies: professional and personal networks in mid-20th-century Europe (part 2) symposium, by Invitation (On-line, 2021)
Ethics and practice in the excavation and analysis of historic human remains and associated cultural material at European Association of Archaeologists 25th Annual Meeting, by Invitation (Bern, Switzerland)
Archaeologists, sites and methodologies: professional and personal networks in mid 20th-century Europe at EAA 26th Annual meeting Archaeologists, sites and methodologies symposium (Virtual, 2020)
Post-medieval People and Things: exploring networks of agency at EAA 26th Annual meeting SPMA symposium (Virtual, 2020)
Kirkdale Annual lecture (with subsequent publication), by Invitation (Friends of Kirkdale Minster, 2019)
SHA 51st conference Historic Mummies symposium, by Invitation (Fort Worth TX, 2018)
SPMA 50th Anniversary Congress Plenary lecturer and Chair, Keynote/Plenary by Invitation (Sheffield UK, 2016)
Lecture in University of Ghent International speaker series, by Invitation (Ghent, 2015)
Society of Antiquaries London Public lecture, by Invitation (London, 2014)
Invited keynote speaker, Quarantine: History, Heritage, Place Conference, Sydney, Keynote/Plenary by Invitation (Sydney, 2014)
SHA 47th Conference invited Chair and Discussant, by Invitation (Quebec, 2014)
Invited University of Bristol research seminar, by Invitation (Archaeology Dept, University of Bristol, 2013)
Invited Leeds International Medieval Congress session moderator and chair, by Invitation (B Jervis, English Heritage, 2013)
International ICAC and EXARC conference speaker invitation, by Invitation (Organising Committee, ICAC and EXARC, Calafel, Spain, 2011)
Invited lecture Society of Antiquaries of Scotland, by Invitation (Society of Antiquaries of Scotland, Aberdeen and Glasgow, 2011)
Invited International SHA Symposium co-organiser,with J James, US National Parks Service, by Invitation (SHA Conference Committee, Baltimore, 2011)
Editorships
Post-Medieval Archaeology (Editorial Board, 2021 - present)
Church Archaeology (Advisory Board Member, 2007 - 2009)
Historical Archaeology (Invited Advisory Board Member, 2005 - 2014)
Medieval Archaeology (Editor, 1989 - 1997)
Examination Roles
University of Birmingham, Archaeology (PhD, - 2023)
University of Sheffield, Archaeology (PhD, - 2021)
Flinders University, Archaeology (PhD, - 2020)
University of Luxembourg, Archaeology PhD (2019)
La Trobe University, Archaeology PhD (2018)
University of Sheffield, Archaeology PhD (2017)
University of Edinburgh, Archaeology PhD (2017)
University of Sydney, Archaeology PhD (2017)
University of Gent, Archaeology PhD (2017)
Queens University Belfast, Archaeology PhD (2017)
University of Bristol, Archaeology PhD (2016)
University of Gent, Archaeology PhD (2016)
Queens University Belfast, Archaeology PhD (2015)
University of Leicester, Archaeology PhD (2015)
University of Bristol, Archaeology PhD (2015)
McMaster University, PhD (2012)
Flinders University of South Australia, PhD (2011)
La Trobe University, PhD (2010)
Flinders University of South Australia, PhD (2009)
University of Wales Bangor, BA (UG, 2009)
University of Wales Bangor, MA (PGT, 2009)
Memorial University of Newfoundland, Canada, MA (PGT, 2008)
University College Dublin, PhD (2008)
University of Wales Bangor, MA (PGT, 2008)
University of Wales Bangor, BA (UG, 2008)
University of Wales Aberystwyth, PhD (2008)
University of Wales Bangor, MA (PGT, 2007)
University of Wales Bangor, BA (UG, 2007)
External Administrative or Committee Roles
Member, Invited (Diocese of York, 2011 - present)
Organisations I have been associated with
Lake District National Park (2018 - present)
Prescot Townscape Heritage Initiative (2017 - present)
National Pipe Archive (2014 - present)
Manx National Heritage (2008 - present)
Dyfed Archaeological Trust (2001 - present)
Pembrokeshire Coast National Park (1992 - present)
York Diocesan Advisory Committee for the Care of Churches (1987 - present)
York Archaeological Trust (1987 - present)
Professional Body Memberships
Society for Historical Archaeology (Selection panel member, James Deetz Book Award, 2018 - present)
Society for Post-Medieval Archaeology (Vice-President 2017-, 2017 - present)
Society for Post-Medieval Archaeology (President, 2014-17, 2014 - 2017)
Society of Antiquaries of London (Fellow, 1987 - present)
Other Administrative or Committee Roles
Director, Centre for Manx Studies
HLC lead in Knowledge Exchange (KE)