The Hunt for Cleopatra's Tomb
Posted on: 16 July 2020 by Dr Glenn Godenho in 2020 posts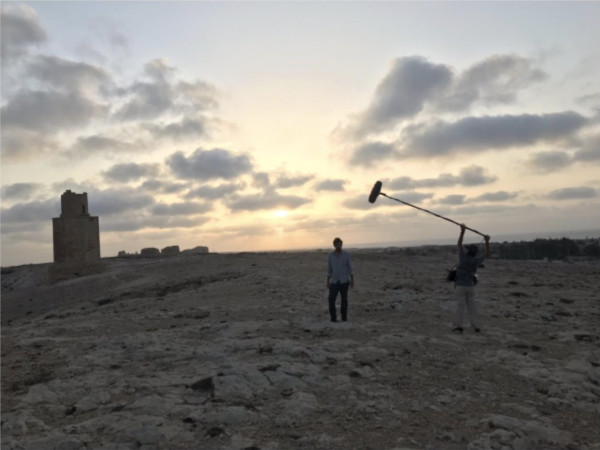 Early last year, a TV production company dropped me a line, inviting me to present a documentary on 'The Hunt for Cleopatra's Tomb' (to be aired tonight (Thursday 16th July) at 9pm on Channel 5). The opportunity to get back to Egypt, and pure curiosity, got the better of me, so I decided to get involved.
Dr Kathleen Martinez And Taposiris Magna (Vs Alexandria)
Dr Kathleen Martinez is known in the business for her obsession with finding the last of the Ptolemies. In fact, there have been other TV documentaries around her work, and they have all centred on her belief that Cleopatra VII's tomb is to be discovered some 45km west of Alexandria, at Taposiris Magna, where she has worked for over 10 years.
This belief is at odds with mainstream thinking on the subject which tends to follow Classical authors who seem to agree on Cleopatra and Mark Antony's tomb being at Alexandria. And in fact, underwater excavations over the years have been identifying tantalising remains that seem to align pretty well with the ancient authors' descriptions. Basically, Kathleen is up against some stiff competition.
Taposiris Magna is an impressive place. It sits on high ground between a large lake (Mareotis) to the south, and the Mediterranean to the north, so it communicates really well with both the African and Mediterranean worlds, and must have played a big role in trade. The stand-out features of the site are the huge anepigraphic Egyptian temple, and a tall lighthouse-looking structure. The rest of the site is given over mainly to an expansive burial ground. Most of the extant archaeology points to Greco-Roman dating, so to be fair, Kathleen's in the ballpark, chronologically, at least.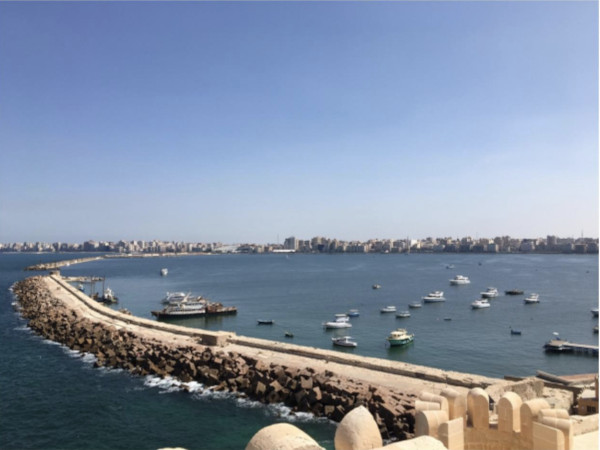 Why Taposiris Magna?
Kathleen believes that Taposiris Magna is a likely candidate for Cleopatra's tomb. Firstly, since no Ptolemaic rulers' tombs have ever been firmly identified either in Alexandria or off its coast, searching further afield was the first port of call. Secondly, Taposiris Magna attracted Kathleen's attention because of the name, which means 'Tomb of (the god) Osiris'. Cleopatra identified strongly with the goddess Isis, who was both sister and wife of the god of the dead, Osiris. So, this cult centre offered potential to Kathleen.
Kathleen's work builds on previous archaeology at the site, principally by a Hungarian mission that uncovered much of the temple's history. But her job has been to find evidence that links to Cleopatra to the site. So far, she has confirmed evidence of a Ptolemaic Period Isis Temple within the walls of the larger temple. Add to this a hoard of coins with Cleopatra's portrait on them, and other Greco-Roman period finds (not least fragments of statuary and mummies), and we can certainly say that Taposiris Magna was active during Cleopatra's reign. Kathleen's theory is that Cleopatra would have had real interest in this location to the extent that she could have chosen this as her burial place.
Kathleen's missions over the years have been concerned with the temple itself, and the belief that Cleopatra's tomb will be discovered within its walls, near to her goddess. So far this has drawn a blank. Her most recent mission focusses more on the necropolis and the lighthouse structure. Some time ago this tall feature was identified as a Ptolemaic structure, but it has never been investigated in detail. Kathleen's work seems to confirm that it is indeed a temple-like superstructure marking out, presumably, particularly prominent individuals' burials. It's quite normal for Egyptians to want to be buried near their influential leaders, and Kathleen has made some remarkable discoveries that feature in the film, including a once gold-leaf covered mummy. This definitely makes for cracking TV, but suggesting that people at this site are crowding around Cleopatra specifically is a tough argument to make.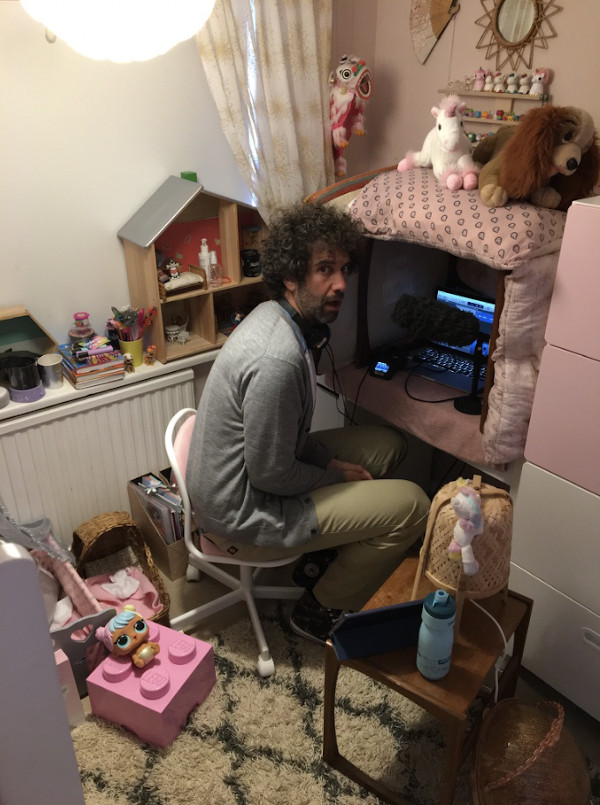 Laying down voice-over in lockdown.
So Could Cleopatra Be Buried here?
The film really follows Kathleen, and presents things from her point of view. For her theory to gain ground, she'll need further archaeological work at the site, and some text wouldn't go amiss (names and titles on mummies would be nice for a start). She's going to have to show that what she is finding dates specifically to Cleopatra rather than any other Ptolemaic or Roman ruler. And then she's going to have to demonstrate a direct link between Cleopatra herself and the site. That's a tall order. Being out there also made me think that all of this focus on Cleopatra could mean that we miss out on understanding the true importance of Taposiris Magna.
And I think that's okay. If my social media accounts are anything to go by, her work is definitely helping to get people interested in Ancient History, Archaeology, Egypt, and Taposiris Magna in particular.
Am I at all convinced? I think the Sunday Times put it best: 'Even the presenter struggles with the idea that the tomb of the Egyptian queen and Mark Antony has been found near Alexandria, but he makes a good fist of looking fascinated…'
Enjoy!
Discover more
Study in the Department of Archaeology, Classics and Egyptology at the University of Liverpool
---
We understand that this is a worrying and uncertain time for everyone, and the wellbeing of our students is our highest priority.
The University is here to offer you support and guidance as you continue with your studies. Please check your University email account daily so that you can continue to access advice and support from your module tutors regarding the shift to online teaching and alternative assessments.
The School will communicate with you regularly in response to students' key concerns. Information is also available on our Coronavirus advice and guidance pages.
However, if you are have a specific query that you are unable to find the answer to online, please contact either your Academic Advisor or the Student Support Centre at hlcenq@liverpool.ac.uk
---