All veterinary practices participating in SAVSNET receive a free online secure portal where they can visualise their data in new and exciting ways, as well as anonymously benchmark against other practices participating in SAVSNET.
Practices are encouraged to review their data, and the portal can form a useful base for clinical discussion in practice meetings. Tools available on the portal include:
Benchmarking a variety of Key Performance Indicators such as neutering and microchipping
Tracking the syndromes seen in the practice over time
Understanding the potential needs of the client base
Reviewing and benchmarking antibiotic usage according to classification of antibiotic and species, shown below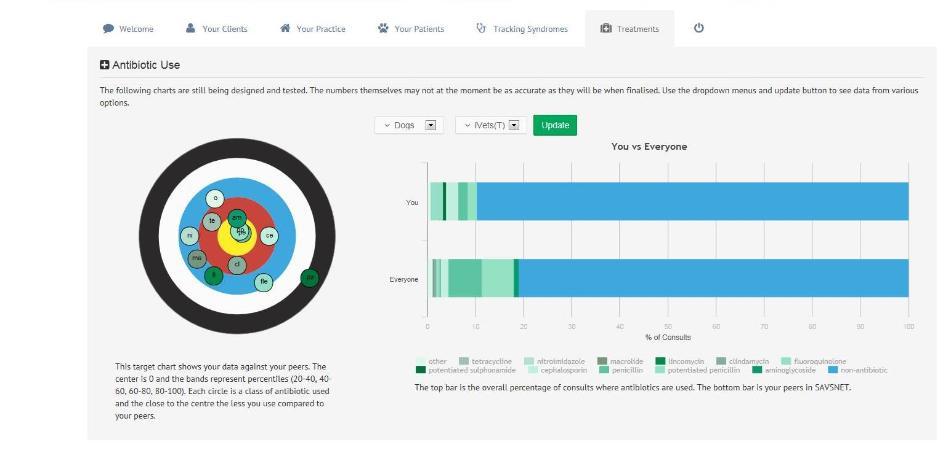 Practices who are yet to register for their portal can contact SAVSNET to arrange access.
Access your SAVSNET portal here
Save