Information for veterinary practices
Currently, veterinary practices using RoboVet (Vetsolutions, Covetrus Software Services) and Teleos Systems Ltd are eligible to participate in SAVSNET, although we are working to extend compliancy with other practice management systems. Veterinary surgeons and nurses submit data to SAVSNET through a window which appears at the end of the consultation, as shown below. SAVSNET will automatically collect data regarding the consultation through the software. SAVSNET also posts a questionnaire to the vet at the end of a consultation - this means that owners have a chance to opt out of their consultation details being posted to SAVSNET for disease analysis, but also that we can actively survey pet disease.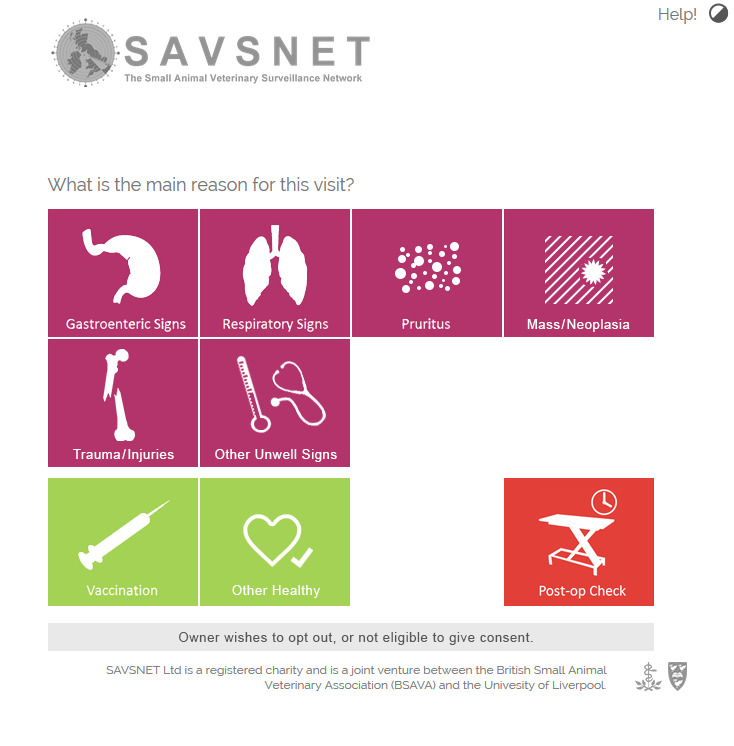 For all consultations, the window is presented, and occasionally (approx 1:10 consultations) 3-4 extra questions are asked. On average, this take veterinary surgeons and nurses just six seconds per consultation. The benefits of knowing more about pet animal disease in this country are huge. We can target interventions to those animals most at risk, we can identify risk factors for disease and we can focus veterinary research efforts.
Below is a short video showing what the SAVSNET feature looks like in RoboVet practice management software.
Pet owners are given information via posters in each branch of the veterinary practice, and additional materials such as an FAQ booklet and this website, so that they can decide whether to opt data from each consultation out of SAVSNET analysis. The University of Liverpool have given us full ethical approval and the Royal College of Veterinary Surgeons (regulators of the veterinary profession) approve our data collection method.
We are delighted to have the support and participation of the CVS Group Plc, and are pleased to be part of the Covetrus Veterinary Solutions - Connected Network.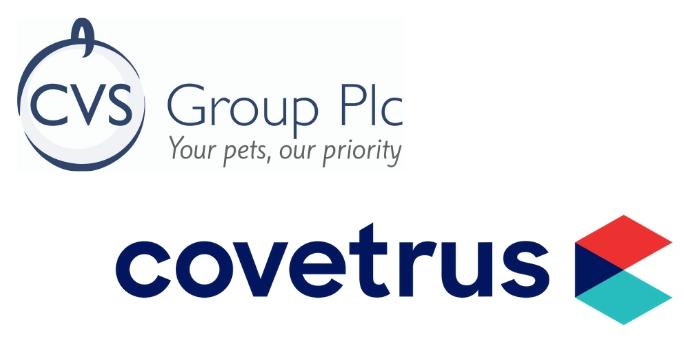 Posters are sent free to participating practices in A3 size. Additional copies can be printed by clicking on the link below or ordered by contacting the SAVSNET team.
Practices wishing to display more posters can download a copy here: SAVSNET practice poster
How can your practice join SAVSNET?
Joining SAVSNET is easy as the software set up is fully coordinated by the team with your practice management system.
Step 1: Contact SAVSNET to receive an electronic copy of the project information and consent form which can be signed electronically
Step 2: Before signing, take the opportunity to ask any questions you may have
Step 3: Once you have returned the signed consent form, we will contact you to arrange a convenient date for SAVSNET to start in your practice.
Save
Save
Save
Save
Save
Save
Save
Save
Save
Save
Save
Save