Support for Staff
Disability and Reasonable Adjustments
‌
Disabled applicants who require support for the recruitment process should contact in the first instance the key recruiter to discuss and arrange reasonable adjustments (see contact details in application pack) or contact Jobs@liv.ac.uk for advice. The Government Access to Work scheme can also provide some support for job interviews such as support workers. Applicants must contact them directly to arrange this support.
New and existing employees can contact the Disability & Wellbeing Adviser (for staff) about their workplace reasonable adjustment needs. You can also discuss with your line manager if you require any disability related reasonable adjustments such as new equipment or changes to working practices. Access to Work can provide advice and financial support for some adjustments. Only the disabled employee can contact A2W (as the client) and we advise that this is done at the earliest opportunity to ensure support is in place.
Guidance is available for current employees and their managers on the intranet Disability webpages including contact details of the Disability & Wellbeing Adviser, detailed information on Access to Work support, and examples of adjustments.
Information on Campus Disability Access including building access, toilets, and changing places can be found here, alterantivelly visit the intranet pages.
The University is a member of Disability Confident.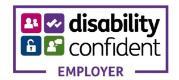 Faith and facilities
The Chaplaincy to the University provides a ecumenical chaplaincy service to employees at the University including Anglican, Catholic, Methodist and Jewish chaplains, and a Muslim Adviser. A Muslim Prayer Room is available for staff in the Sydney Jones Library (Liverpool). For further information visit University Chaplains and Faith Facilities
Gender/Sex
The University is a Silver Athena SWAN award holder. We have a suite of Family Friendly policies including Adoption, Maternity, Shared Parental and Paternity Leave. We have an onsite Nursery (Liverpool) and a Carers Car Park (Liverpool). We have a number of staff networks including the Parents Network, Carers Network, Female Early Career Researchers Network, and Liverpool Women in Science & Engineering Society.
Gender Reassignment
If you are a current employee and are planning to undergo or are undergoing a process to reassign your gender identity and wish to discuss this with the University please contact in the first instance your Area HR Business Partner or the Diversity and Equality Team. If you are a prospective employee and have any questions about support in the workplace or you are an ex-employee and wish to discuss records/references etc please contact hr@liverpool.ac.uk or equality@liverpool.ac.uk.
Further information is available on our intranet page Transgender, and information on Gender Neutral facilities on campus can be found here.
Lesbian, Gay, Bisexual & Trans
The University of Liverpool has had an active Staff & Postgrad LGBT Network providing peer support, social and networking event, policy consultation and awareness raising. The University has been a Stonewall Diversity Champion since 2009 and works continuously to support our LGBT employees. Find out about our LGBT History on the online LGBT History of the University of Liverpool project website.
Further information is available on our intranet page Sexual Orientation.
Bullying and Harassment
The University of Liverpool has a zero tolerance approach to bullying and harassment. Employees can contact a Bullying and Harassment Adviser for advice and guidance by submitting a report via the online Report & Support tool if they have experienced or witnessed bullying behaviour. The Bullying and Harassment Policy should be referred to in the first instance.
Further details visit the Bullying and Harassment intranet.