Eurovision: 'United by Science' to strengthen academic collaboration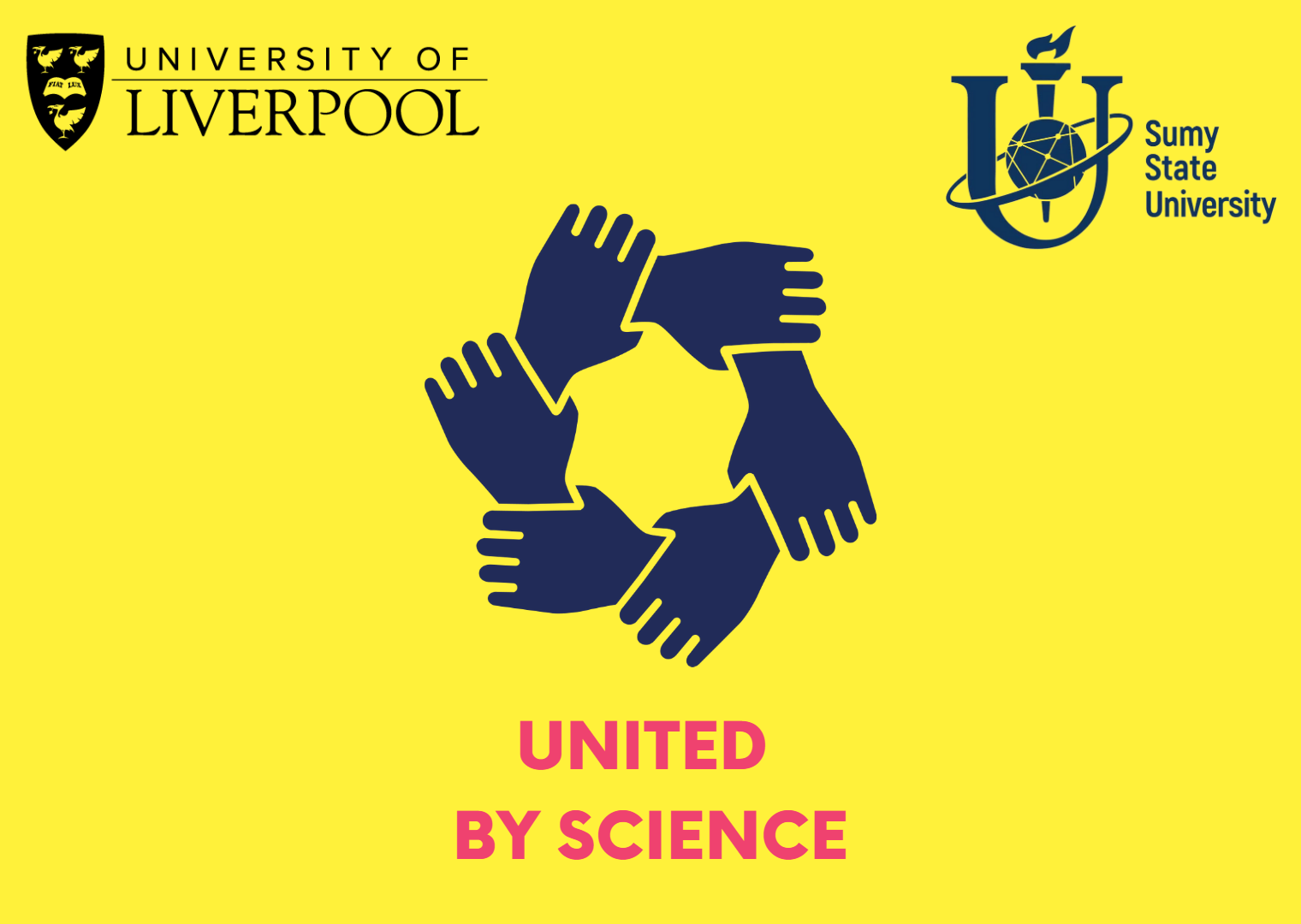 In a significant fusion of academic collaboration and international camaraderie, the School of Electrical Engineering, Electronics & Computer Science is expanding upon the Eurovision theme of "United by Music" to showcase the Schools' links with Sumy State University in Ukraine, demonstrating that Liverpool and Ukraine are also "United by Science."
Drawing inspiration from the spirit of unity and cooperation showcased in the Eurovision Song Contest, the School has embarked on a series of activities aimed at fostering research twinning and knowledge exchange with its esteemed colleagues at Sumy State University in Ukraine. These initiatives aim to bridge the gap between diverse academic disciplines, from engineering to economics, in a bid to advance scientific understanding and promote cross-cultural relationships.
At the forefront of this partnership are the summer scholarships, where a multitude of talented academics from both institutions will have the opportunity to engage in collaborative research projects over the summer period. The scholarships offer a diverse range of digital themes such as digital economics, renewable energy, digital Infrastructure and digital transformation, enabling participants to explore various aspects of their respective fields. The five-month project will look to achieve this through support with a blend of visiting and remote scholarships, knowledge exchange activities and training programmes.
Professor Igor Potapov, from the Department of Computer Science, is leading the project.
He said: "Through this new programme we will be able to strengthen and deepen our relationship and develop specific research links in the area of digitalisation that address the research and innovation needs of both ourselves and of researchers at SumDU.
"I hope this marks the beginning of a new long-term research collaboration that continues for many years to come and will have an impact on the recovery of Ukraine."
In addition to the summer scholarships, other noteworthy undertakings that exemplify the spirit of "United by Science" are the Digital Theme UK-Ukraine Twinning Initiative and the research mentoring program organized jointly with the Science For Ukraine initiative. The program facilitates mentorship opportunities for Ukrainian researchers, providing them with invaluable guidance and support from experienced academics at the University of Liverpool. This collaborative effort seeks to empower researchers, accelerate their professional growth, and catalyse impactful scientific breakthroughs.
Through the "United by Science" theme, the School of Electrical Engineering, Electronics & Computer Science endeavours to break down barriers, promote knowledge sharing and foster a global network of scholars united in their pursuit of scientific excellence. These initiatives not only strengthen international ties but also contribute to the broader goal of creating a more interconnected and harmonious academic community.
For more information about the partnership between the University of Liverpool and Sumy State University, please visit https://www.liverpool.ac.uk/eurovision/our-partnership-with-ukraine/