VITAL Upgrade - Summer 2018
Posted on: 13 August 2018 by Ben Mcgrae in General
The 2018 summer upgrade to VITAL is complete and is now available for all staff at the university. Although it appears not much has changed, there have been a number of software tweaks, security improvements and bug fixes. Below we've highlighted some of the key changes that staff and students will find useful over the next academic year.
What's in this year's upgrade?
Course availability status and update
Instructors can see the availability state of the course and now change the state from the main course view.
All privileged users in a course see an open or closed padlock representing the availability state of the course to students.
This is in the course edit management areas with tools such as Student Preview and the Edit Mode toggle.

Discussion Board "Replies to Me"
There is now a filter in the discussion board to look at new replies from other users to just yourself.

Box view update (Blackboard assignment tool)
The drawing annotation is available again in Blackboard assessment, alongside the comment annotation, allowing the marker to draw on the assignment.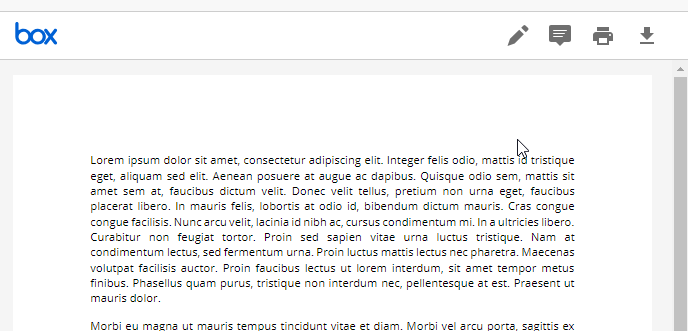 Improved grading with rubrics
When grading with rubrics, the grader can now save feedback and the content will remain saved when changing the rubric's view from in-line to full screen.
Grade display standardisation
This change standardises areas of Blackboard Learn where users access grades. Now, all gradebook columns (online and downloads) and My Grades support up to five decimal points, aren't rounded, and are consistent for all display types (score, percentage, letter grade).
SCORM engine update
The integrated SCORM player has been updated to a newer version that improves playback of responsive content and better supports SCORM packages in right-to-left languages such as Arabic.
More responsive Blogs and Journals tools
Blogs and Journals have been better optimised for use on mobile devices. Posts and comments composed with responsive content will render on smaller devices. Options for filtering posts or navigating groups or users will appear below currently viewed posts.
How the upgrade is tested and to get help?
There is a formal testing plan for every VITAL upgrade with which anyone can get involved. However, VITAL is a large and complex system and it is not possible to test everything.
If there is a particular part of VITAL important for your teaching and which you would like to help test in the new version this summer then please contact cie@liverpool.ac.uk or servicedesk@liverpool.ac.uk to discuss this further.
---