Treasure Island Pedagogies: Episode 2 - the one with Lego
Posted on: 2 October 2020 by Dr Tunde Varga-Atkins in General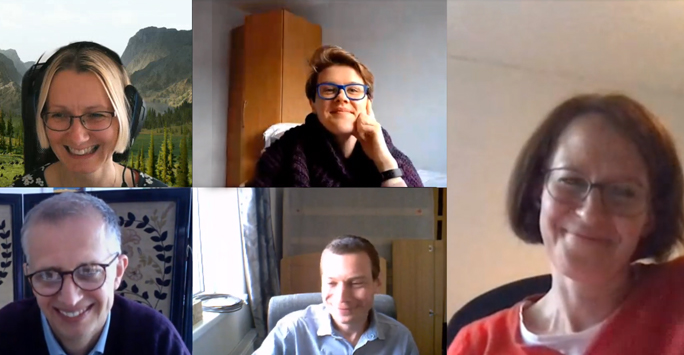 In Episode 2, our guests share their lightbulb moments, including getting students to 'take' feedback, the importance of reflection, using play for conceptual understanding with Lego and ways of engaging environmental science students with hydrology. We also hear how the coronavirus pandemic has encouraged creativity when preparing for Hybrid Active Learning and socially distanced teaching.
Speakers: Dr Kathryn Fox, Dr Helen Vaughan, Dr James Cooper and Dr Matthew Fitzjohn
Date: 28 September 2020
Dr Kathryn Fox from Dentistry and her students are already on campus. She is joined by Dr Helen Vaughan from Physics and our unique Central Teaching Laboratory, Dr James Cooper from Environmental Sciences and Dr Matthew Fitzjohn from Archaeology, Classics and Egyptology.
In homage to BBC Radio 4's 'Desert Island Discs', our four invited lecturers identify a teaching prop or pedagogy to take to their Treasure Islands, for the cherished face to face contact time with students on campus, together with a luxury item for a bit of downtime from teaching. For those who have seen the footage of Jon Snow and Channel 4 @LivUni campus, it will not be a surprise that for Kathryn in Dentistry, the essential teaching prop is the phantom head that supports dental students' learning.
What do the other guests choose? Can our guests make use of teaching props and pedagogies from the others' Treasure Islands? Tune in to the podcast to find out…
Treasure Island Pedagogies: Episode 2 podcast
(Treasure Island Pedagogies Episode 2 - Podcast Transcript)
The recording took place on Monday 28th September 2020, facilitated by Tunde Varga-Atkins, and produced by Chris Loxham; web content by Dennis Wong, Centre for Innovation in Education.
---