Remote Teaching podcast: From the Beatles to Beefheart - Part 1/2
Posted on: 21 April 2020 by Dr Tunde Varga-Atkins in General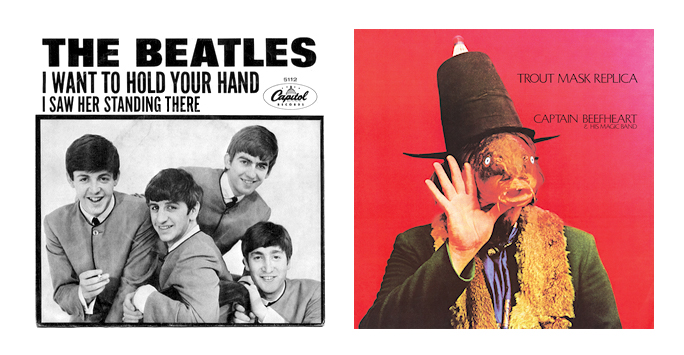 What do Beatles pop songs and experimental jazz by Captain Beefhart & His Magic Band have to do with remote teaching?
Please tune in to our podcast to find out as I talk to four lecturers from the University of Liverpool talking about their experiences as a result of the #COVID-19 pandemic.
(Remote Teaching Podcast: Part 1/2 Transcript)
In a recent, February podcast on digital education by Professor Neil Selwyn interviewing Sian Bayne the main backdrop was Brexit. It is April, and how quickly things have moved on! Our guests were Dr Anna O'Connor from Orthoptics, Prof Diana Jeater from History, Dr James Gaynor from Chemistry, and Dr Stuart Wilks-Heeg, Politics, who shared their rollercoaster ride with their transition to remote teaching.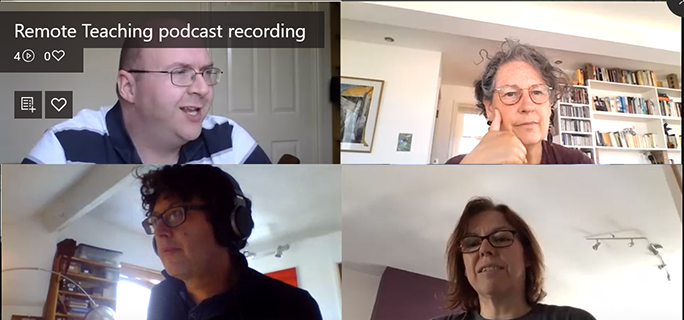 (from top left, clockwise: Dr James Gaynor, Prof Diana Jeater, Dr Anna O'Connor, and Dr Stuart Wilks-Heeg)
I asked our guests to relate their experiences in terms of a piece of art: a painting, a music piece or anything else. See their choices at the end of this blog post and tune in to hear our guests to find out why.
Across the globe, you might express the same experiences in terms of different cultural metaphors and points of reference. We would love to hear what art piece would best describe your experiences with remote teaching: please share on Twitter and copy us into the conversation @LivUniCIE #remoteteaching.
Tunde Varga-Atkins (podcast host)
Chris Loxham (podcast producer)
Centre for Innovation in Education, University of Liverpool
Links to art works relating to our guests' remote teaching experiences:

Further links by Dr Stuart Wilks-Heeg:
---