Hybrid Active Learning – Support Site is Live on Canvas
Posted on: 6 August 2020 by Dr Tunde Varga-Atkins in General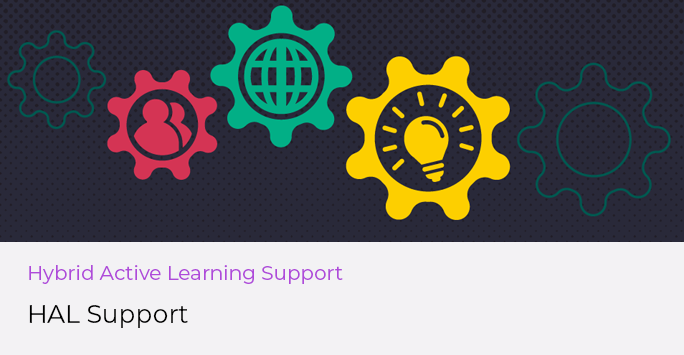 The HAL support Canvas site is a 'one-stop shop' for supporting staff for the hybrid delivery from September 2020 onwards.
Other than the High-Level Principles the resources contained within this Canvas course are intended as guidance to help you with the planning and implementation process. Whilst the Centre for Innovation in Education (CIE) has coordinated this resource development it is very much a collaboration between a number of services including The Academy, CSD, The Library and Faculties of @LivUni.
The HAL support resource (requires staff access to Canvas) includes the following sections:
| HAL Section | Description |
| --- | --- |
| | Details of the high-level principles as agreed by Senate & Key contacts. |
| | Information and guidance on the three development stages (Reflection / Planning / Implementation). |
| | Information about each of the teaching modes and example activities for use in each mode. |
| | Examples of what academic colleagues across the institution are doing for Hybrid Active Learning. |
| | Guidance and support on active learning, scaffolding learning and assessment & feedback approaches. |
| | Detailed information about the underpinning learning design model & the associated learning types. |
| | Help and information in relation to the range of digital tools available in support of hybrid teaching. |
| | Guidance and resources to help you ensure that learning resources and activities are accessible. |
| | Resources and information in support of academic advising in a hybrid model. |
In addition, we also have an interactive discussion area for any questions you might have, so please do also feel free to both ask questions and respond to a post if you have anything to contribute. We will also be providing some synchronous drop-in sessions in the future so please do keep any eye out for them.
These resources will be updated on a regular basis as we add additional information and resources. If you think of anything else that would be useful to add, do let us know via cie@liverpool.ac.uk.
We are also after case studies of modules/programmes to share with colleagues the changes you have implemented for Sep 2020 in terms of hybrid teaching. Please email us via cie@liverpool.ac.uk
---