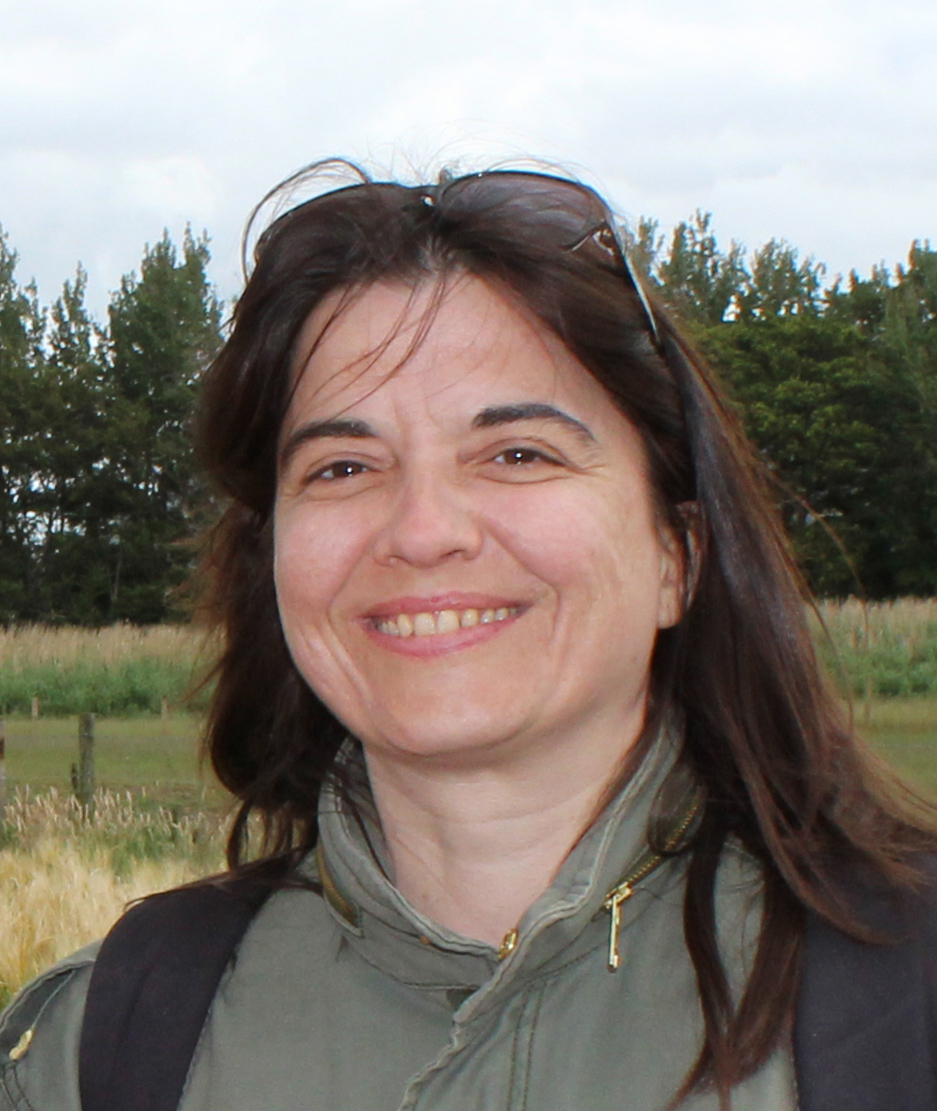 Professor
Eleni
Asouti
MSc, Ph.D.
Professor of Archaeology
Archaeology, Classics and Egyptology
Research
Research Overview
Since 2013 I have directed as Principal Investigator two major field projects: the Unfamiliar Landscapes project in the Konya plain of central Turkey investigating the local palaeoenvironmental context of the transition from foraging to farming (funded by the Leverhulme Trust) and the Eastern Fertile Crescent Prehistory project in the northwest Zagros of the Kurdistan Region of northern Iraq (KRI) exploring late Palaeolithic habitation, economic and cultural practices, and palaeoenvironments in collaboration with the Sulaymaniyah Directorate of Antiquities & Heritage (funded by the Wenner Gren Foundation, the Leverhulme Trust, the G.A. Wainwright Fund for Near Eastern Archaeology, and the British Institute for the Study of Iraq).

In 2023 I and my team are returning to the KRI with a new field project ("Last hunter-gatherers of the Eastern Fertile Crescent") excavating and surveying late Palaeolithic and early Neolithic habitations in the Sulaymaniyah Governorate, with the generous support of the Gerda Henkel Stiftung.

Major research projects I am currently collaborating with include the Karahan Tepe project in the Şanlıurfa Province of southeast Turkey (directed by Professor Necmi Karul of Istanbul University as part of the Taş Tepeler project) and the Çayönü Tepesi project in the Diyarbakır Province of southeast Turkey (directed by Professor Aslı Erim Özdoğan of Canakkale Onsekiz Mart University). I am also collaborating in the study of archaeobotanical remains from the recent excavations at Shanidar Cave in the Erbil Governorate (KRI) directed by Graeme Barker (Cambridge), Tim Reynolds (Birkbeck University of London) and Chris Hunt (LJMU).

The Liverpool Archaeobotany Laboratory facilities comprise a state-of-the-art research microscopy suite including a Keyence VX7100 4K ultra-high accuracy digital microscope, and several stereo zoom microscopes and reflected/transmitted light (BF/DF) microscopes which are used for archaeobotanical and anthracological analyses. Other archaeobotanical resources include a specialist collection of botanical publications and identification manuals, and a reference collection comprising modern charred wood and seed, nut and fruit specimens primarily from Southwest Asia, Italy and Greece. These facilities support undergraduate, Masters, PhD and postdoctoral research projects. The departmental Professor Elizabeth Slater Archaeological Research Laboratories also provide access to an in-house SEM with an automated sputter coater, a stable isotope preparation lab and a GIS suite.
Research Group Membership
Research Grants
The last hunter-gatherers of the Eastern Fertile Crescent: Late Palaeolithic and early Neolithic habitation and palaeoenvironments in the northwest Zagros (LASTHUNTER)
BRITISH INSTITUTE FOR THE STUDY OF IRAQ (UK)
April 2023 - March 2024
Early cultivation and palaeoenvironment in the western-central Anatolian farming frontier: archaeobotanical research at Neolithic Ekşi Höyük
THE GERALD AVERY WAINWRIGHT (UK)
July 2023 - August 2023
The last hunter-gatherers of the Eastern Fertile Crescent; Late Palaeolithic and early Neolithic habitation and palaeoenvironments in the northwest Zagros (LASTHUNTER)
GERDA HENKEL FOUNDATION (GERMANY)
February 2023 - January 2025
Eastern Fertile Crescent prehistory project
THE GERALD AVERY WAINWRIGHT (UK)
March 2017 - September 2017
The Eastern Fertile Crescent Prehistory Project: the origin of farming economies in northwest Zagros
THE WENNER-GREN FOUNDATION FOR ANTHROPOLOGICAL RESEARCH (USA)
April 2016 - March 2017
"Unfamiliar landscapes: the ecology of human settlement in the high plateau wetlands of Central Anatolia at the dawn of agriculture"
BRITISH ACADEMY (UK)
August 2007 - December 2007
Eastern Fertile Crescent (EFEC) Prehistory Project
THE GERALD AVERY WAINWRIGHT (UK)
March 2014 - April 2015
"Unfamiliar Landscapes": from foraging to farming in Central Anatolia, Turkey
LEVERHULME TRUST (UK)
May 2013 - July 2015
Eastern Fertile Crescent (EFEC) Prehistory Project: environmental change, resource management strategies and community interactions in NE Iraq 20,000-8000 cal BC
BRITISH INSTITUTE FOR THE STUDY OF IRAQ (UK)
May 2014 - April 2015
Research Collaborations
Sulaymaniyah Directorate of Antiquities and Heritage
External
: Sulaymaniyah Directorate of Antiquities & Heritage
Last hunter-gatherers of the Eastern Fertile Crescent (LASTHUNTER) /
Eastern Fertile Crescent prehistory project (EFEC) (Sulaymaniyah Governorate, Kurdistan Region of Iraq)
Necmi Karul
External
: Istanbul University, Department of Prehistory
Karahan Tepe / Taş Tepeler project (Şanlıurfa Province, Turkey)
Aslı Erim Özdoğan
External
: Canakkale Onsekiz Mart University
Çayönü Tepesi project (Diyarbakır Province, Turkey)
Graeme Barker, Emma Pomeroy, Tim Reynolds, Christopher Hunt
External
: University of Cambridge, Birkbeck University of London, LJMU
Shanidar Cave (Erbil Governorate, Kurdistan Region of Iraq)