Talking mental health on your year abroad
Posted on: 11 March 2020 by Charlotte Wylie in 2020 posts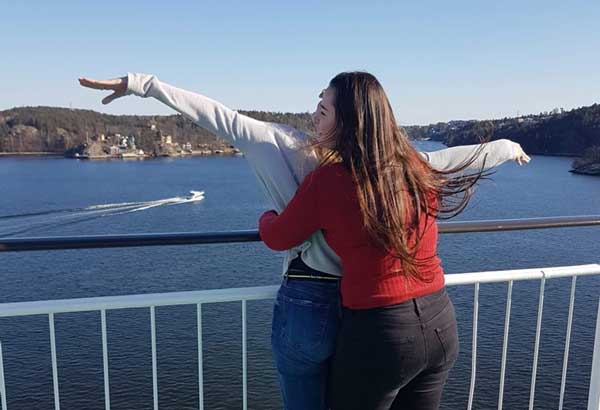 Third year Classical Civilisations and Egyptology student Charlotte Wylie discusses managing mental health issues during her semester abroad in Copenhagen.
---
I am a third year now, studying Classical Civilisations and Egyptology, but last year I spent my semester abroad studying in Copenhagen University, Denmark. I chose Europe because I wasn't sure where to pick. I had always dreamed of going to America, but the realities of money, being that far away from my friends and family, and being alone scared me into picking a country I never would have expected. I was fortunate to go abroad, however, with three friends from university, which was part of the reason I felt comfortable going.
Although I do have mixed feelings, even now, about my choice. I don't regret my time in Denmark, but I do regret picking the country based on the wrong reasons. I let my worries hold me back from a life-long dream. If you're thinking of going abroad, make sure you choose the place that excites you and you want to go to.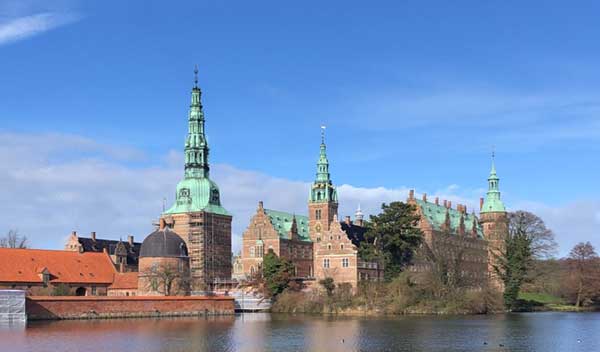 Frederiksborg Palace
I have always been an open person and enjoyed meeting new people, but I have always dealt with social anxieties and been a worrier. My mental health issues didn't disappear because I did. I had times where I felt lost or wondered if I had made a mistake going. The scariest part was being in a whole new environment, the 'culture shock' everyone talks about. I wasn't expecting it because I thought Denmark wouldn't be too different to us. There were certainly times were I would be surprised by small things that they did differently. I did eventually get used to it, and grew to love the things they did differently.
I ended up being lucky going to Denmark — it is an incredibly beautiful country which has some amazing museums and landmarks. I made some incredible memories and still miss living there now, I met people from across the world, who I still talk to. Many of them also had anxieties about being so far away from home, it's something we bonded together over. We made a little study abroad family and I'm so glad I met them all. For me, talking about my worries helped calm my worries about being abroad. Talking to other people about your worries and anxieties isn't easy, but talking about your mental health is vital.
Go abroad and try to see everything, but don't feel guilty when you can't do everything. Everyone is different and will enjoy different things. Spending time abroad is about you, enjoying yourself and expanding your knowledge. However, don't put pressure on yourself to make it perfect.
If you need to talk, Samaritans are still available whilst abroad at 116 123.
And the University of Liverpool Study Abroad team are available at +44(0)151 794 3039 and goabroad@liverpool.ac.uk
Discover more
Study in the Department of Archaeology, Classics and Egyptology at the University of Liverpool.
Learn more about studying abroad.
Keywords: year abroad, student, archaeology, egyptology, classical civilisations, mental health, student, Liverpool, University of Liverpool, Equality, Diversity and Inclusion.
---