After University: Graduate Pathways from ACE (Week 2)
Posted on: 24 April 2020 by Kristian Boote in 2020 posts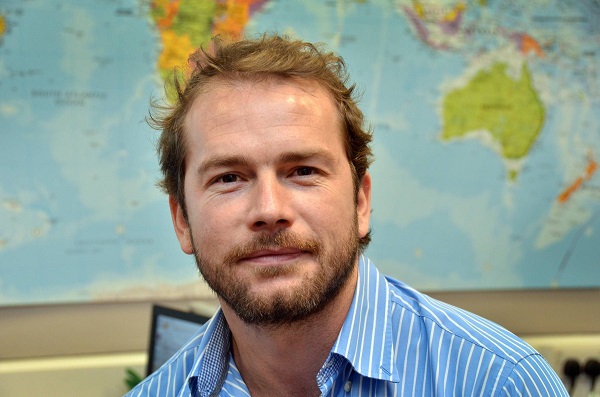 In the second part of our series, we got in touch with Egyptology MA graduate Edward Lewis, to hear about his career pathways from student at the University of Liverpool to Head of Programme at Jersey Overseas Aid.
Edward completed his Egyptology MA with us in 2012, and is now the Head of Programme at Jersey Overseas Aid...
Can you tell us a little bit about your role at Jersey Overseas Aid?
"As Head of Programme, I am responsible for the selection and oversight of various humanitarian and development projects around the world. A large part of that involves monitoring project progress, analysing results, managing grants and establishing relationships with other government donors, national civil societies and bodies including the UN."

How did your degree at the University of Liverpool help you get to where you are today?

"I can't say I ever plotted my career, but I have no doubt my MA gave me both the skills and confidence to work in various sectors and environments, including overseas. After completing my MA in Egyptology I spent three years working in the Library of Alexandria, did a stint as a journalist in the Middle East and worked for the UN on sustainable tourism initiatives. Although I never pursued a career in academia or research, my studies gave me invaluable transferable skills that I have had to rely on throughout."

What would be your tips for current students, and those thinking of studying Archaeology, Classics or Egyptology?

"Study what you are passionate about, you never know what doors it might open. Remembering the financial burden and the worry about 'the next step', I still think doing an MA in Egyptology was one of the best decisions I ever made – it has given me so much!"
Next week, we'll hear from our third graduate about their career pathway from Palaeoanthropology MSc and Evolutionary Anthropology PhD, to Senior Science Writer at Notch Communications.
---
We understand that this is a worrying and uncertain time for everyone, and the wellbeing of our students is our highest priority.
The University is here to offer you support and guidance as you continue with your studies. Please check your University email account daily so that you can continue to access advice and support from your module tutors regarding the shift to online teaching and alternative assessments.
The School will communicate with you regularly in response to students' key concerns. Information is also available on our Coronavirus advice and guidance pages.
However, if you are have a specific query that you are unable to find the answer to online, please contact either your Academic Advisor or the Student Support Centre at hlcenq@liverpool.ac.uk
---