Foundation Week: a story of potatoes, bread and clay
Posted on: 5 November 2020 by Taida Besirevic in 2020 posts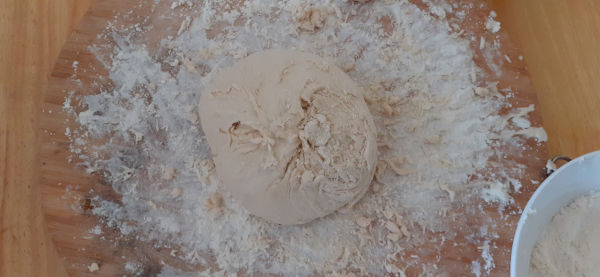 First year BA Egyptology student Taida Besirevic shares their experience of Foundation Week, where they got involved with baking Roman flatbread and creating Egyptian-style pottery.
---
I've never been particularly good with baking, so when it was revealed that one of our projects for the week was to make bread, my body went into panic mode. Thankfully, our lecturers were there to reassure us. Watching them struggle in the kitchen with clay and dough made me feel less embarrassed and ready to tackle the assignment. During Foundation Week, a week before the start of the term with activities relating to our respective fields, we were put into a number of groups. At first I had some worries about being a team leader, but it turned out great and all of my colleagues were understanding and cooperative. Because we lost some time on organisation, my group decided each person will only do one activity.
We could choose between baking a Roman flatbread, making an Egyptian D-Ware clay pot or a potato handaxe. I ended up doing the bread and the pot. I didn't have some of the required ingredients for the bread so I went with the good old Improvidus, apto quod victum. While the bread was rising I started on the moretum, which is essentially a hard goat cheese mixed with garlic and herbs. In the original recipe the moretum contains 4 bulbs of garlic, but because I didn't want my flatmates to choke so I put just one (which also ended being too much).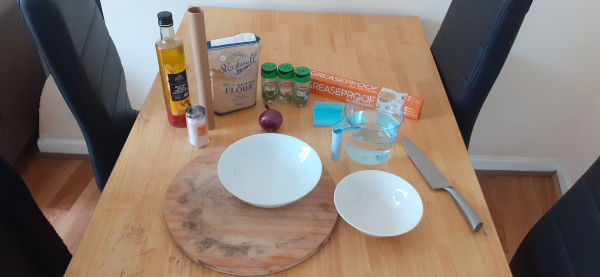 Unfortunately, the food didn't quite turn out the way it was supposed to. The bread was so hard my flatmates and I could chew only after softening it with hot milk, and our eyes watered from the intensity of the moretum. I couldn't imagine anyone eating something like this, especially with four bulbs of garlic! However, all that hard work made me realise what a job it was then, to prepare a simple meal like this. The grains had to be milled by hand and the baking temperature had to be just right. Surely, it must've felt rewarding to finally sit down, eat your breakfast and watch the sunrise.
Next thing to make was the clay pot. After carefully watching the videos I set out to shape my own pot. One of the harder things was to make sure the joints between each layer of clay were blended to perfection so the structure wouldn't collapse. In the end, my pot turned out to be a little teacup.
I had fun watching others' masterpieces when the prizes were being given. Two things that definitely engraved themselves into my memory were my classmate Emily's frog pot and Martha's clay cat.
The last activity was the pub quiz. It covered subjects from local Liverpool history to pop culture. That was definitely my favourite part of the week, and I was so proud when my team, Shang, ended sharing the first place with the Romans.
Foundation Week tested my non-existing cooking abilities and reminded me that history is a living, breathing thing. Competing and conversing with people sharing my passion for history really urged me to shake away the anxiety cocoon and start off the term with confidence and determination.
Discover more
Try the recipe for Symilus' Aged Goat Cheese and Garlic Moretum with Flatbread
Study in the Department of Archaeology, Classics and Egyptology at the University of Liverpool
---