RDI: Kennel Cough in dogs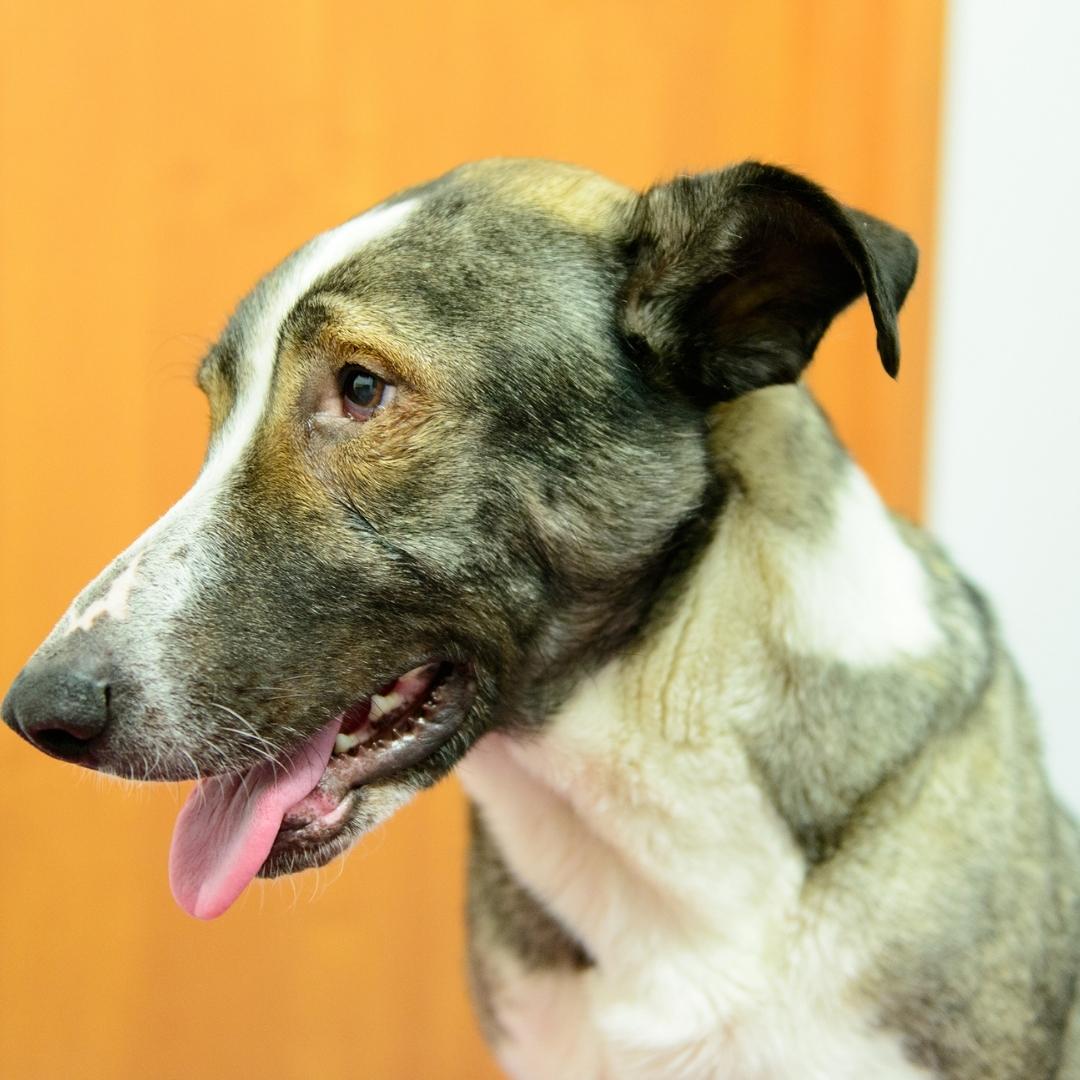 What is the reason for the concern?
There have been recent social media reports of possible increases in so called "kennel cough" in dogs. Kennel cough (also called CIRD) is caused by a range of pathogens and is typically associated with an acute cough.
What data have we used?
SAVSNET collects data from a sentinel network of UK veterinary practices that voluntarily contribute real time consultation data, and from a network of diagnostic veterinary laboratories. Here we have reviewed consultations that participating vets have told us are primarily for respiratory disease - we call this the main presenting complaint (MPC).
Findings
The plot below shows that this respiratory disease MPC has a gentle seasonality, lowest in the spring and approximately doubling by the autumn. This year, there have been several weeks where the data is unusually high compared to previous years (pink dots). However, the most recent data seems more typical. We will continue to monitor this trend in the coming weeks to see whether future data returns to the previously observed seasonality. We will also look to see whether this pattern is generalized across the UK, or driven by more local changes. Although not much is written about the seasonality of canine respiratory pathogens, it seems reasonable that as in humans, some may be more transmissible at certain times of the year, perhaps driven by climate or behaviour changes leading to increased chances for mixing.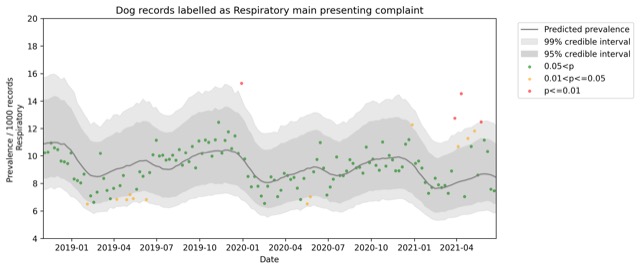 This RDI is part of ongoing work in SAVSNET-Agile.
You can find out more about the range of our surveillance activities, and the statistical methods we use, in our regular reports in the Veterinary Record.
Disclaimer
The respiratory MPC is broad syndrome and will likely include a range of other respiratory disease for example chronic disease and cardiac disease.
This Rapid Disease Investigations (RDIs') was achievable only because of the data kindly provided by practitioners and because of the expertise within the SAVSNET-Agile group at Liverpool, Manchester, Lancaster and Bristol Univeristies; we will not be able to produce RDIs for every possible scenario, and the absence of an RDI should not be used to imply there is no issue. These data should not be used as proof as to the presence or absence of events. However, they can be used to inform discussions about possible changes of disease seen in practice. If you are an owner concerned about the health of your pet, then please contact your own veterinary surgeon who is best placed to offer advice.