Our university has a cohort of highly skilled specialist staff that are essential to the support of our research - from developing methodology, technology, and research facilities to facilitating our world leading science.
Our previous model failed to recognise the expertise and important contributions made by our specialist staff as they did not fit the traditional progression route for academics and there was no alternative development route.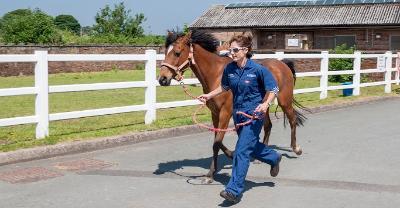 Our new pathway is a sector leading route which aims to address visibility, career development and sustainability issues faced by specialist research and technology staff and provide development opportunities for specialist staff at University of Liverpool.
From 2023/24 applications from Grade 5 colleagues can apply for promotion to Grade 6 if they demonstrate they can meet the indicators. For information on the RTP criteria, download our brochure.
Brochure for University of Liverpool staff
Brochure for external candidates
---
Watch the recording of Research Technical Pathway launch event
The RTP career pathway is a fantastic opportunity for those looking to progress at the University of Liverpool. Colleagues will be able to move in and out of the pathway as it suits the stages of their career. The need to retain our highly skilled colleagues is essential. The RTP career pathway is a clear indication of our investment in our technical workforce.

Professor Ian Prior, Associate Pro Vice Chancellor, Technology Infrastructure and Environment Directorate (HLS)
Back to: Research