Liverpool's public health innovation journey to take centre stage at international conference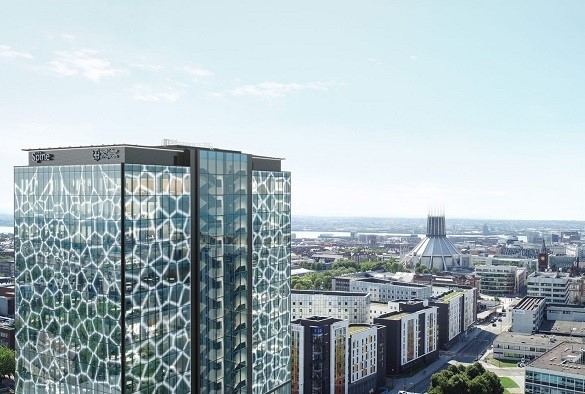 This Autumn, leading researchers from the Institute of Population Health will showcase some of Liverpool's most innovative place-based public health and wellbeing research at the 7th Healthy City Design 2023 International Congress (HCD2023).
Chaired by Professor Rhiannon Corcoran, the 'Liverpool: A continuing story of public health innovation' session will include five short talks and discussion, moving from a historical outline to examine Liverpool's public health innovations in whole systems governance, data use, changing perspectives, and green and blue space strategy.
Health policy analyst and historian Professor Sally Sheard will start the session by exploring 'Liverpool public health; then and now', while Professor Benjamin Barr will present the findings of a community wealth building programme on the mental health and wellbeing of the residents of Preston, and Professor Sarah Rodgers will discuss how the GroundsWell project is promoting systems thinking on green and blue spaces for health and wellbeing.
Also taking part in the session is Director of the Liverpool City Region Civic Data Cooperative Gary Leeming, who will discuss how the coop is mobilising data across the region to improve the lives of residents, and Professor Catherine Durose, co-director of the University's Heseltine Institute of Public Policy Practice and Place, who will examine Liverpool's Feminist City Network.
HCD2023 will be held on 16-17 October at the Royal College of Physicians' northern headquarters at The Spine, Liverpool. It promises to be a unique and valuable opportunity for knowledge exchange, professional development and networking with some of the world's leading public health and urban design practitioners, researchers and policy thinkers.
Professor Rhiannon Corcoran is a member of the HCD2023 programme committee. She is also a founding member of the Centre for Urban Design and Mental Health, leads the Communities of Place Evidence Programme of the UK's What Works Centre for Wellbeing and sits on the Publications Steering board of NHS Healthy New Towns programme.
For more information please visit https://healthycitydesign2020.salus.global/conference-show/healthy-city-design-2023