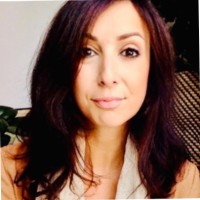 Dr
Stella
Morgana
British Academy Postdoctoral Fellow
Politics
About
Personal Statement
Stella Morgana is a British Academy Postdoctoral Fellow. Her research project is titled "The gig economy of Iran: humans versus their means of production." Her research interests include hegemonic and counter-hegemonic discourses, political and economic participation, as well as labour and inequalities in the Middle East. At the University of Liverpool she teaches seminars in "International Relations" and supervises dissertations with a specific focus on the Middle East and North Africa.

Before joining the University of Liverpool in 2022, she was a lecturer in Political Science and Middle Eastern Studies at the University of Amsterdam (2020-2022). At the University of Amsterdam, she designed and taught the following BA and MA courses: "The Politics of Labour and Inequality in the Middle East", "Climate Change and Environmental Politics in the Middle East," "Decolonial Practices: challenging race, coloniality and class." She coordinated and taught "International Relations of the Middle East" and "The Middle East after the Arab Spring: Transitional Justice." She contributed to the lectures and seminars of the course: "Middle East: History, Politics and Economics."

In 2019 and 2021, she held research and teaching positions at Leiden University (Labour in the Middle East-South Asia and History of Contemporary Iran). She was also a visiting scholar at SOAS University of London (2020) and Tarbiat Modarres University in Tehran (2018).

She received her PhD from Leiden University with a dissertation on the role of workers in Iran between the 1979 revolution and the 2009 Green Movement, after conducting extensive field and archival research in Iran. She completed an MA in Middle Eastern Studies from Leiden University, a BA in Islamic Studies from the University of Naples "L'Orientale," and two post-graduate diplomas from the University of Rome.