Featured Research: The Passing of Temporal Well-Being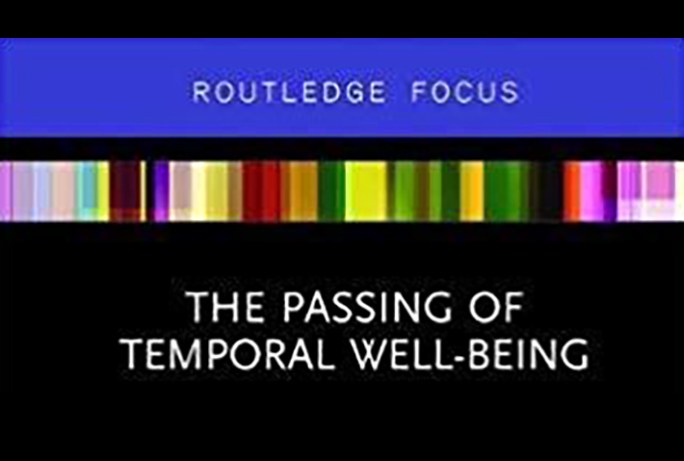 Dr Ben Bramble
A central question in the philosophy of well-being is: What determines the well-being of somebody's whole life--i.e., the ways in which it went well or poorly for her considered as a whole? But many philosophers also believe that individuals can have levels of well-being at particular moments ("Jill is faring really well at the moment"), and over periods of time longer than a moment but shorter than a whole life ("my twenties were the best years of my life"). Call these latter (purported) kinds of well-being temporal well-being. Many philosophers also think that lifetime well-being is somehow constructed out of temporal well-being; that it is only because we can fare well at moments and over periods of time shorter than a whole life that our lives considered as wholes can go well or poorly for us.
In this monograph, I argue that these philosophers are mistaken, since there is no such thing as temporal well-being. The only genuine kind of well-being is lifetime well-being. While we do sometimes talk about how well off we are at times and over periods of time shorter than a whole life, such talk should not be interpreted literally. If we are doing anything meaningful at such times, it is talking about the contribution of the events and experiences of such times to our ultimate level of lifetime well-being.
This work has major implications for the understanding and measurement of well-being, and so for public policies aimed at improving the lives of citizens. Such policies, I argue, should be more explicitly geared toward making people's whole lives better for them. Meanwhile, theorists of well-being would do better to focus strictly on lifetime well-being, and give up their attempts to formulate theories of temporal well-being.
I'm organising a major workshop on temporal well-being to take place at Liverpool in 2019. Details to follow.
More information is available about the book here.