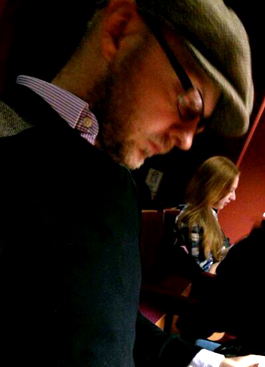 Professor
Kenneth
Smith
PhD
Professor of Music Theory
Music
Research
Harmonic Theory and Analysis
Kenneth is particularly interested in how we mentally conceive and process chord progressions, and how the mind organises these into distinct types or functions.
Analysing Popular Music
Kenneth has written about the harmony of Suede, form in Modest Mouse and the psychodynamic form of songs by Arab Strap. He co-edited The Routledge Companion to Popular Music Analysis.
Post-Wagnerian Music and Philosophy
The repertoire Kenneth works with is predominantly that of the Western Classical tradition, particularly post-Wagnerian music. This philosophically rich repertoire is surrounded by a body of ideas that can help us reflect on the music. Kenneth's earliest work was a study of the Russian composer, Alexander Skryabin.