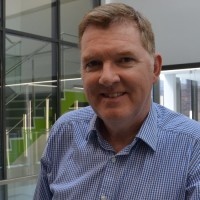 Professor
Terry
McNulty
PhD, BA (Hons)
Professor of Management and Corporate Governance & Associate Dean (International)
Strategy, IB and Entrepreneurship
About
Personal Statement
Terry McNulty is Professor of Management and Corporate Governance at the University of Liverpool Management School and Associate Dean (International). He has a sustained track record of research excellence and institutional leadership developed over three decades in Russell Group Universities and Schools of Business and Management Studies (Liverpool, Leeds and Warwick).

He became Associate Dean International in 2016, having previously been the Management School's Director of Research from 2006-2014. During his time in the School he has led the development of the School's: International Strategy (since 2016); and Research Strategy, Culture and Performance during a significant phase of growth in its research capability and reputation (between 2006-2014). Most recently he led the School's 2021 REF impact submission, having previously coordinated the full submissions to RAE2008 and REF2014. His leadership also informed the School's successful accreditation by AACSB and EQUIS. In 2022, he led the team that was awarded the University's Sir Alistair Pilkington award, for Collaborative Online International Learning programmes (COILs). He has been twice nominated for an 'Inspiration Leader Award' by staff for his work developing the School's research environment. He chaired the European Academy of Management Annual Conference in Liverpool (EURAM 2009). He represents the School and University with key international partners.

Professor McNulty is also a leading academic researcher about corporate governance, especially board behaviour and effectiveness. His latest work, funded by AHRC, crosses into judicial intervention in business judgment and alternative approaches to ownership. Through his research he has achieved policy influence and impact over three decades at the highest levels of both the public and private sectors working with board members, senior practitioners, civil servants, media and opinion-formers. His research informed the work of professional bodies and government departments such as: the Law Commission: the Association of Chartered Certified Accountants; Institute of Company Secretaries; Higgs review and UK Code of Corporate Governance; Department of Health; and inquiries such as those into BBC governance and Bristol Royal Infirmary Inquiry. He also works with companies and consultancies using a research based approach to evaluating and developing board and governance effectiveness. He is currently a member of the Corporate Governance Committee of the Institute of Chartered Certified Accountants England and Wales (ICAEW), and served on the Advisory Board of the British Academy 'Future of the Corporation' Research Programme.

Professor McNulty teaches on Executive, MBA and MSc and Undergraduate programmes. He has been an external examiner of programmes and PhD's at numerous Institutions including the Judge Institute, University of Cambridge and Institute of Director's (IoD). He is a member of the Council of the Society for the Advancement of Management Studies (SAMS) and advises professional institutes and companies on matters of corporate governance and management. He has been an Advisory Board Member for the research projects involving the Department of Health, National Institute for Health Research, the Nuffield Trust, the University of Birmingham and the University of Manchester. He is also a member of the Academy of Management, European Group for Organisation Studies, British Academy of Management, and International Corporate Governance Society.
Prizes or Honours
Sir Alistair Pilkington Award (University of Liverpool, 2022)
Research Paper of the Year (Runner-up). McNulty, T., Florackis, C., & Ormrod (2013) Boards of Directors and Financial Risk during the Credit Crisis. Corporate Governance: An International Review, 21,1, 58-78. (Corporate Governance: An International Review, 2015)
Medical Management Book of the Year (British Association of Medical Managers, 2004)