Outreach
In collaboration with the Research Institutes in the Faculty of Health and Life Sciences , the School of Life Sciences is developing a relationship with a number of schools and colleges in Liverpool and the surrounding area, to support schools' activities in the following ways:
Provision of high-quality speakers on biological topics
Talks about studying biology at university and possible careers
School and college visits to our labs and other facilities
Resource development through projects for undergraduate students in collaboration with schools
Christmas lectures
Visits for teachers
The Life Sciences students at Liverpool have formed a Student Society devoted to outreach activities and they will play an important role in the delivery of our activities.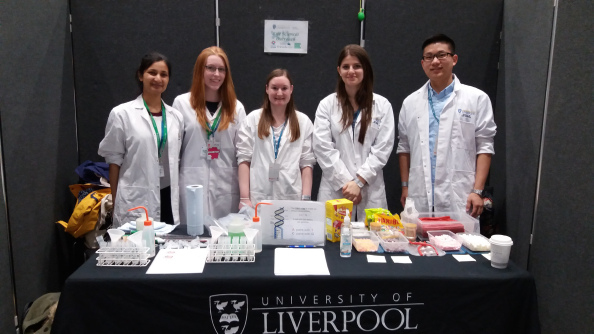 ‌
To find out more about some of our recent outreach activities in the School of Life Sciences visit our Blog https://blogandlog.wordpress.com/
Dr Carl Larsen is the initial contact for outreach enquiries. Please email bioteach@liverpool.ac.uk and mark your message as "Outreach" in the subject line.
The Biological Sciences Review is a major resource for all students and teachers of the biological sciences.