The School of Life Sciences is large and varied, which is illustrated by the breadth of internationally respected research currently taking place. Two examples include the work of Professor Ilik Saccheri and his team to unravel the secrets of evolutionary change in the peppered moth, and the research team led by Professor Munir Pirmohamed, which has changed the way drugs that can cause serious adverse reactions are prescribed to patients.
A world wide impact on adverse drug reactions
Genetic variation in drug response has been studied for many years and its effects can be dramatic, with drugs being ineffective or even toxic. Pre-treatment genetic testing, which is now recommended by the regulatory agencies worldwide, has drastically reduced, and in some countries eradicated occurrence of severe allergic reaction to certain drugs.
The Department's research on adverse drug reactions over the last two decades has been at the forefront of the international efforts which revealed that several human leukocyte antigen genes were associated with severe allergic reactions to commonly used drugs. Importantly, prescribing information has now been revised to include the recommendation for a preprescription genetic testing in order to decrease the risk of serious adverse drug reactions.
Professor Pirmohamed says: "Adverse drug reactions represent a major cause of hospital admissions and can be life threatening. The introduction of pre-treatment genetic testing into clinical practice has improved patient care and quality of life, improved public health services and achieved international impact".
Dr Terry Gleave talks about how research informs teaching at the School in this video: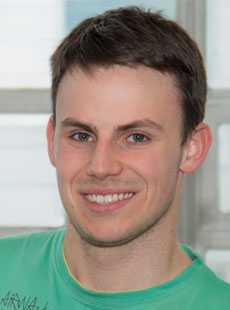 The staff here are research active and their latest research informs their teaching. This really influenced my decision to study here.

Jason Salt, BSc Zoology
Back to: School of Life Sciences