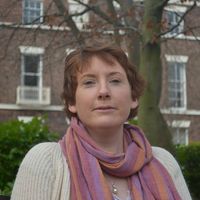 Dr
Michelle
Farrell
BA, LLM, PhD
Reader
Law
Research
The Prohibition of Torture and other Ill-Treatment

Michelle's most concentrated area of research is the prohibition of torture and other ill-treatment in international law (international human rights law and international criminal law). She is currently finalising two papers, one which examines Obama's handling of US torture under the Bush administration, called '"We tortured some folks": The language and legacy of US Torture'; and a second which examines the theological underpinnings of the European Court of Human Rights language on torture, entitled 'The Special Stigma of Torture'. She is also working on her second book entitled 'the political theology of torture'.
Human Rights Discourses

Michelle's research is interdisciplinary in nature and underpinned by her interest in political, moral and critical theory. She is interested in the conceptual underpinnings of rights and in the many usages of rights discourse. Throughout her writing she employs an 'anxious critique' of rights which is mindful of the problems of institutionalisation and judicialisation of rights, and is critical of rights orthodoxy and conventional thinking around rights whilst also recognising the value of rights in historical and contemporary struggles.

She is particularly interested in ongoing debates around the repeal of the Human Rights Act in the UK. She recently co-edited a collection (with Eleanor Drywood and Edel Hughes): Human Rights in the Media: Fear and Fetish (Routledge, 2019). Her essay in this collection (co-authored with Edel Hughes) examined the invention of 'British rights' through the lens of Magna Carta, which, the authors argue, is employed as an 'invented tradition' of rights on both sides of the repeal debates. Michelle is now working on a paper which further examines Human Rights Act repeal debates in the light of populism discourse, influential global critique of rights debates and the historical trajectory of human rights in the UK.
Research Group Membership
Research Grants

Representation, Rhetoric, Reality: Human Rights in the UK Media

THE MODERN LAW REVIEW

February 2014 - September 2014
---