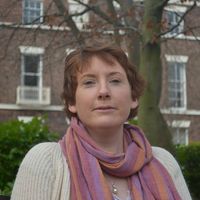 Dr
Michelle
Farrell
BA, LLM, PhD
Senior Lecturer
Law
Research
Public International Law; International Human Rights Law; Counter-Terrorism (globally and in the UK); the Prohibition of Torture and other Ill-Treatment

I am particularly interested in the prohibition of torture and other ill-treatment in international law (international human rights law and international criminal law); and in human rights in states of emergency and counter-terrorism. My research is interdisciplinary and underpinned by my overriding interest in political, moral and critical theory. I am interested in the conceptual underpinnings of rights and in the many usages of rights discourse.

I am currently working on a paper exploring the language and grammar of US torture. Relatedly, I am also investigating the political theology of torture for a forthcoming article. I have an ongoing interest in the Human Rights Act repeal debates in the UK and am expanding (with Edel Hughes) a co-written book chapter on 'Magna Carta and the Invention of British Rights'.
Research Group Membership
Research Grants

Representation, Rhetoric, Reality: Human Rights in the UK Media
---