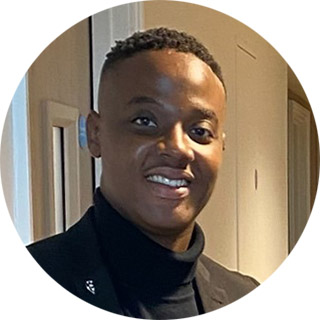 Mr
Darryn
Nyatanga
LL.M, PhD
Lecturer
Faculty of Humanities and Social Sciences
About
Personal Statement
Darryn Joined the Liverpool Law School as a Ph.D. researcher in October 2018. Prior to this, Darryn graduated from the University of Liverpool in July 2017 with an undergraduate degree in Law & Politics and again in 2018 with a Masters in Law (LLM) degree, with a distinction in his dissertation.

Darryn researches and teaches in areas mainly related to law, and politics. He is particularly interested in the constitutional impacts, the UK's withdrawal from the EU (Brexit) will have on devolution. In the School of Law and Social Justice, Darryn is the module coordinator of two modules: Business Law, and International Business Law. He is also part of the teaching team for Public Law and Land Law. Darryn is also a lecturer on the University's Go higher programme. On the programme, Darryn is the convenor of the law module and co-module leader of the Societies and Individuals module.

Darryn mentors on the University's Widening Participation and Outreach team, a programme designed to support students into higher education (HE), who are from backgrounds which are underrepresented in HE or who otherwise might not traditionally apply for HE.

Darryn is a member of the 'Liverpool Public Law' research unit within the Law school. Darryn is also a member of the UACES (University Association for Contemporary European Studies) global network.