Our Favourite International Oscar Nominated Films
Posted on: 28 April 2021 by Solenna Le Goff in 2021 posts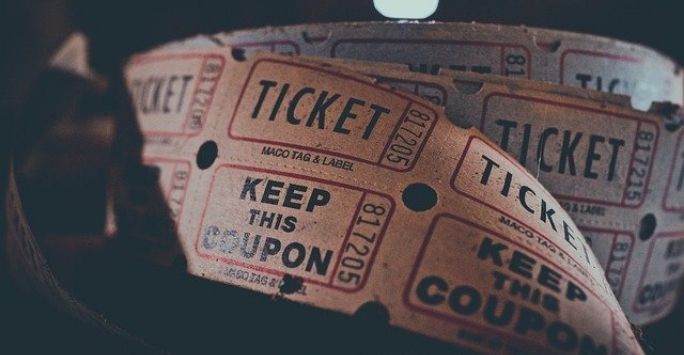 Awards season is in full swing and the most anticipated movie event of the year is finally upon us. The 93rd Academy Awards will be broadcast live from Hollywood on 25th April ready to crown 2020's best productions and we can't wait to see who the big winners will be this year.
---
2020 International Feature Film Nominations
The nominations for International Feature Film this year are dazzling and showcase the sheer talent and originality from international filmmakers. What sets these films apart from those in the English language is their ability to take risks and tell interesting and often unsettling stories that have never before been told. The range of plots and topics could not be further from each other in this year's nominees but that is exactly what makes this category so interesting and exciting.
We are particularly looking forward to watching Danish entry 'Druk' (Another Round) starring Mads Mikkelsen, which follows four high school teachers who undertake an experiment to see how consuming alcohol on a daily basis affects their social and professional lives.
'The Man Who Sold His Skin' from Tunisian director Kaouther Ben Hania is also a strong contender, with a disturbing premise about a Syrian refugee, Sam, whose back becomes a canvas for a controversial artist's newest piece.
'Quo Vadis, Aida?' a Bosnian war drama, delivers a raw depiction of the Serbian army taking over Srebrenica, before the subsequent Srebrenica massacre. This powerful film follows Aida, a UN translator trying to save her family and gain shelter in a UN camp.
Romania's submission, 'Colectiv', which is also nominated for Documentary Feature, is an eye opening true story about a group of investigative journalists who uncover the country's public healthcare fraud and corruption.
Finally, 'Shàonián dě nǐ' (Better Days) is one not to be missed as it follows a bullied high school student and a small time criminal who become prime suspects for the murder of a teenage girl.
No matter the winner, we can't wait to watch all of these features when they are released in the UK.
Our favourite past Oscar nominees
If you're impatient like us and want to get your international film fix right now then you're in luck because below we've put together a list of our favourite past nominees to sink your teeth into. So get reading and take your pick. You can thank us later.
Jagten (The Hunt)
First up we have Jagten a Danish film starring, you guessed it, Mads Mikkelsen. He plays Lucas, a divorcee working in the local kindergarten whose life is turned upside down when one of his pupils falsely accuses him of sexual assault. A powerful production filled with impeccable performances that is an essential watch.
El laberinto del fauno (Pan's Labyrinth)
Looking for a real escape? El laberinto del fauno is Guillermo del Toro's dark Fantasy war film that takes the viewer on a mind-boggling adventure. The protagonist, Ofelia and her mother leave their home to move in with Captain Vidal, Ofelia's new stepfather. The fantasy comes to life at night when Ofelia meets a faun and discovers that she is in fact a princess, she must however undertake three challenges in order to prove her worthiness. This Spanish language film is a real rollercoaster and will have you on the edge of your seat throughout.
Biutiful
If you're after another Spanish language film to grip you until the end, look no further than Alejandro González Iñárritu's Biutiful. After finding out he has a terminal illness Uxbal, played by Javier Bardem, tries to get his affairs in order to secure his children's future. For a gritty modern tragedy delve deep into this Mexican drama.
Das Leben der Anderen (The Lives of Others)
For a gripping drama and thriller, we suggest German Oscar winner Das Leben der Anderen. Go back in time to 1984 East Berlin, where an agent of the secret police becomes absorbed by the lives of the couple he is surveilling. Expect extreme tension that will get your heart racing, this is a film you certainly won't forget quickly.
Indigènes (Days of Glory)
Indigènes tells a different story that has rarely been examined before about the forgotten soldiers who fought to liberate France during WWII. This Algerian film features both Arabic and French and follows four North African men who enlist to liberate France from Nazi oppression. The viewer soon witnesses the discrimination and injustices which they faced at the hands of the French. We highly recommend this production for its raw depictions and its success in telling forgotten and untold stories.
Les Choristes (The Chorus)
For something a little more musical, French film Les Choristes what you need. Failed musician Clement Mathieu arrives to become the new teacher at a strict boys' boarding school, Fond de l'Étang, where he works hard inspire his students to achieve the best in life through music. A moving story that will have you tapping your feet, laughing and then crying.
La vita è bella (Life is Beautiful)
This stunning 1997 Oscar winner tells the story of a Jewish librarian and his son, living among a cluster of Nazi death camps in Italy. Throughout the film Guido uses humour and imagination in an attempt to shield his son from the horrors of war. With beautifully realised characters, La vita è bella shows us the power of love and humanity in a time where cruelty was rife and compassion almost non-existent. Despite the horrific backdrop this film's laughs in won't let you down.
Wò hǔ cáng lóng (Crouching Tiger Hidden Dragon)
We can guarantee that you've heard of this smash hit. Famed for its astonishing martial arts and passion, Wò hǔ cáng long, is still regarded as one of Ang Lee's greatest creations. The film begins with Yu Shu Lien who is asked to deliver her lover's sword, Green Destiny, to Sir Te. However, when the sword is stolen, Li embarks on a mission to find it. An action packed adventure that will make you wish you'd watched it sooner.
기생충 (Parasite)
This was the first non- English Language film to win the Best Picture Oscar and also Best International Feature in 2019. It's no wonder it did because every aspect of this film is quite frankly perfect from the cinematography to direction to each of the actor's performance. The plot unearths greed and class discrimination and follows the Kim family and their manipulation of the wealthy Park family. We don't want to spoil this South Korean gem, it's best you go and watch it now.
We hope that we've given you the inspiration you need to choose your next international film to watch. So make your choice, grab your popcorn and get watching now.
Discover more
Study a language at the University of Liverpool.
Film Studies at the University of Liverpool.
---