Teaching in the time of the Coronavirus
Posted on: 19 March 2020 by Hanna Magedera in 2020 posts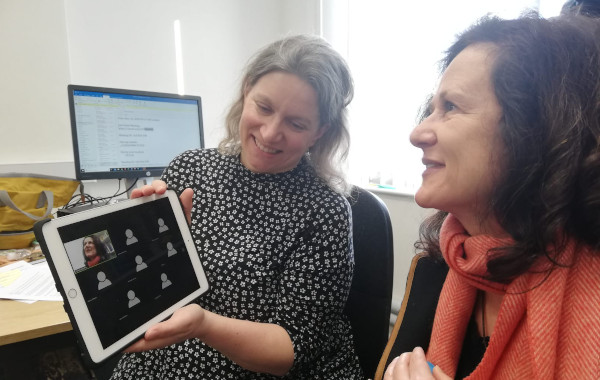 It is always a highlight when we can welcome an external speaker to the Department of Modern Languages and Cultures. This semester, we invited the German author Kerstin Carlstedt who had an Amazon Bestseller before Christmas with her publication of 'Let's play: Fortnite' (Carlsen: 2019), a selection of interviews with Germany's favourite Fortnite YouTubers. Meanwhile, Kerstin Carlstedt's first teenage novel 'Die Trolle von Shabby Sands' (forthcoming Fischer: 2020) is keenly awaited at the end of April.
The novelist's visit had long been planned for Monday, 16th March. Two days before the meeting, the University suspended face-to-face teaching due to the Coronavirus outbreak. Therefore, we used an interactive meeting app to facilitate this long-awaited author visit. 17 final year students of German assembled in front of their devices for a 9 a.m. start to hear about the writer's everyday life, her cooperation with YouTube stars and with publishing houses. Students not only had the opportunity to ask questions directly, but they were also putting into practice the interpreting skills they had learned all through this semester as their lecturer Dr Ulrike Bavendiek was also present. The fact that we had to do this activity via an app rather than in our dedicated language laboratory just added to the skills catalogue that students achieve during their time with us.
This was an engaging question-and-answer session and students were interested in why Kerstin developed an interest in writing a Fortnite novel as she herself does not play the game. The answer is: her sons are avid players and inspired her to write a novel in which a popular YouTuber features as the main character on an adventure between the real world and the game's world.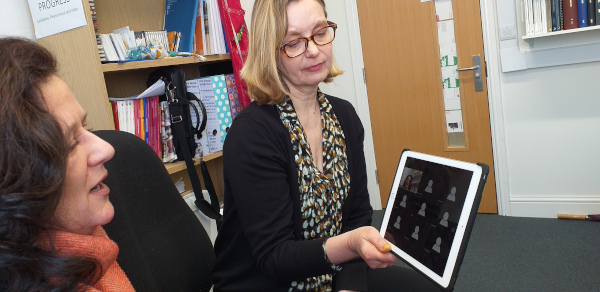 Another interesting question was if and how Kerstin feels connected with her readership. Kerstin has not received much fan-mail (yet) but she has heard personally from friends' children what they liked about her book. Kerstin originally did a university degree in communication studies in Berlin and worked as journalist in TV and radio. However, she always loved writing and is delighted that she can now follow her dream. Her third book is currently being reviewed by her publisher – it also has a Fortnite theme, but she has now started writing an adventure novel for teenage girls!
After the early morning session, virtual sessions were offered for Year 1 and Year 2 students who also connected with Kerstin electronically. Questions included her inspiration and influences, favourite book characters from her childhood, but also how many hours of writing she does in an average day. One student has written a book herself and she was interested in tips on how to get published.
We are delighted that students are so comfortable with using modern technologies to deepen their learning and that they spontaneously improvised so well with staff and an external invitee to enjoy that experience.
We hope to see Kerstin again soon with her new books in altogether different circumstances.
Discover more
Study in the Department of Modern Languages and Cultures at the University of Liverpool.
Visit Kerstin Carlstedt's website.
---