Get your Language and Culture Fix this Summer
Posted on: 17 July 2020 by Department of Modern Languages and Cultures in 2020 posts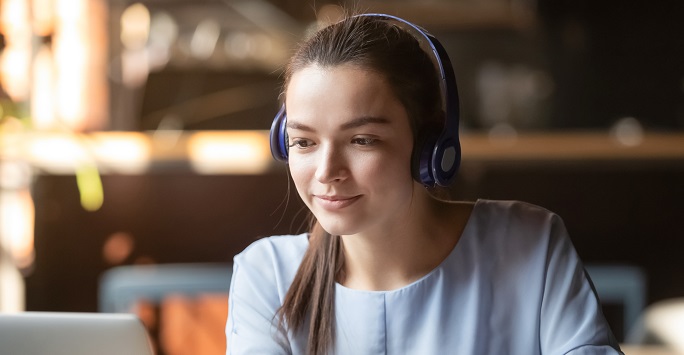 In the summer of 2020, many students' travel plans have unfortunately had to be put on hold for the time being. However, if you are planning to start a degree in modern languages with us this year, there are still plenty of ways that you can get your language fix over the summer whilst doing a bit of preparation for your course. The Department of Modern Languages and Cultures have put together an extensive list of recommended resources for students looking for ways that they can prepare for starting their language studies with us this autumn.

All recommended resources are purely suggestions for enjoyment over the summer, therefore do not feel you have to purchase any resources as many will be available in the library when you arrive in Liverpool.
---
Basque
Catalan
To learn and practice Catalan grammar we recommend: parla.cat.
For on demand Catalan TV you can watch: https://www.ccma.cat/tv3/alacarta/.
On Netflix try: 'Welcome to the family', 'Merlí', 'Two Catalonias' or try watching the videos of Youtuber: Juliana Canet.
Listening to Catalan music is another great way to improve your listening skills. Some Catalan artists you could try listening to are: Manel, Antònia Font, Txarango, Jorra i Gomorra, Da Souza and Judit Neddermann.
Ara.cat is a great source for Catalan news.
Chinese
For a concise introduction to Chinese history with numerous great illustrations please see Patricia Buckley Ebrey's The Cambridge Illustrated History of China.
For a more detailed discussion we recommend: Jonathan Spence's The Search for Modern China.
If you want to read up on different aspects of Chinese culture (including literature and film) see The Cambridge Companion to Modern Chinese Culture.
For brief introductory essays on a broader range of issues relating to China (history, culture, society) please see Thomas Buoye's Study Guide to China.
If you finish reading all of these and are ready for the 'deep dive' into Sinology then Endymion Wilkinson's Chinese History: A New Manual will be your best friend.
If you want to familiarise yourself with the Chinese language, there are many good introductory resources out there. Try the series of textbooks by Zhang Pengpeng (prof.), Sinolingua, 2002: 'Intensive Spoken Chinese', 'The Most Common Chinese Radicals' and 'Rapid Literacy in Chinese'.
'Modern Mandarin Chinese grammar: a practical guide' by Claudia Ross; Jing-heng Sheng Ma, Routledge, 2006, 'China: empire of the written symbol' by Cecilia Lindqvist,. Da Capo Press, 2008 and '500 Common Chinese Idioms' by Liwei Jiao, Routledge, 2010 are all great introductory language resources also.
YoYo Chinese helps you learn Chinese with clearly explained video lessons made for English speakers.
Chinese Boost is Chinese learning website with free resources and materials to learn Chinese.
FluentU brings language learning to life with real world videos and language immersion.
Sinosplice assists in your understanding of China and learning of Chinese.
Italki gives 1-on-1 online lessons with native language teachers.
French
German
'English Grammar for Students of German' is a book providing a good targeted introduction to grammar terminology which will be useful for both beginners and advanced (though most useful for beginners).
Mary Fulbrook, 'A History of Germany 1914-2014' gives a clear overview of a crucial century in German history written by a leading scholar in the field, which introduces the periods which our first year modules as well as second year options cover (divided Germany 1945-1990, and the Weimar and GDR eras).
'Hammer's German Grammar and Usage' is an investment as vital as a dictionary!
For a sense of the variety of German literature, try looking at any of the Deutsche Welle '100 Must Reads' available in translation and perhaps try one (maybe reading the German original alongside the translation to expand your understanding).
Deutsche Welle also has a range of online resources for learners of all levels.
The Goethe Institut has a collection of films available free online.
This Learn German Online blog has a useful list of ways to access German-language radio online and through apps.
Italian
Portuguese
For beginner's grammar books we recommend: 'Gramatica Ativa 1' by Isabel Coimbra and Olga Coimbra, Lisbon, Lidel, 2012 and 'Portuguese: An Essential Grammar', 3rd edition, by Amelia Hutchinson, Janet Lloyd and Cristina Sousa, Routledge, 2019.
For music, try listening to a Spotify playlist of Portuguese songs.
On Netflix we recommend: '3%', 'Samantha!', 'The Edge of Democracy', 'Coisa Mais Linda', 'Aquarius' and 'City of God: Ten Years Later'.
Learn Portuguese Hello Rusty (BR) and Portuguese with Carla (PT) are both great Youtube channels for beginners.
This website has good Portuguese learning activities: https://www.instituto-camoes.pt/activity/centro-virtual/atividades-didaticas.
For Portuguese news we recommended: www.publico.pt and www.folha.uol.com.br.
For Portuguese TV try: www.rtp.pt/play.
Spanish
Discover more
Study in the Department of Modern Languages and Cultures at the University of Liverpool.
---
We understand that this is a worrying and uncertain time for everyone, and the wellbeing of our students is our highest priority.
The University is here to offer you support and guidance as you continue with your studies. Please check your University email account daily so that you can continue to access advice and support from your module tutors regarding the shift to online teaching and alternative assessments.
The School will communicate with you regularly in response to students' key concerns. Information is also available on our Coronavirus advice and guidance pages.
However, if you are have a specific query that you are unable to find the answer to online, please contact either your Academic Advisor or the Student Support Centre at hlcenq@liverpool.ac.uk
---