The Best Irish Studies Podcasts to Listen to Right Now
Posted on: 6 March 2020 by Solenna Le Goff in 2020 posts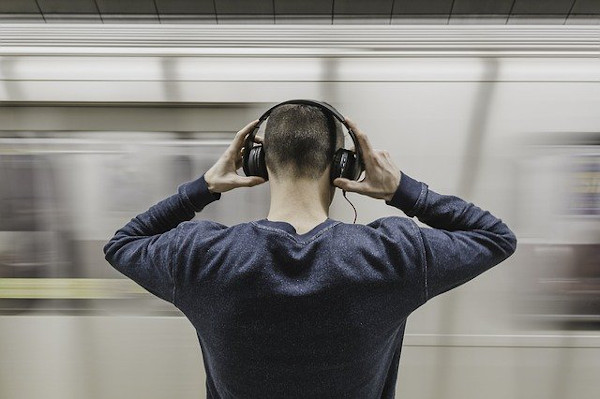 Looking for a way to learn on the go? Maybe you need a break from reading or you just can't take sitting at a desk all day. That's where podcasts come in. An entertaining yet informative way of learning is right at your fingertips. Pick up your phone and choose from the list below of Irish Studies podcasts you just can't miss.
Although it is not solely an Irish Studies podcast, History Hub offers a broad range of episodes based around historical figures and events that shaped Ireland. Top academics take you through a detailed history so you're definitely in good hands. Think the Irish civil rights movement, Irish Nationalism and the revolution to name but a few topics the podcast covers. If you're looking for an in depth understanding of a specific topic then this is the podcast for you.
Immerse yourself fully in Irish history. Journey back in time and understand the stories behind the most significant events that shaped Ireland. With the Abarta podcast you can choose from Mesolithic Ireland (8000 - 4500 BC) all the way up to Nineteenth and early Twentieth Century Ireland. Take the plunge and see what Ireland and its story can teach you.
If you want to learn all things Irish culture look no further than UCD Scholarcast. They currently have 13 series each focusing on a different topic such as Irish music, art, literature and popular culture. To get a true understanding of Ireland you must understand all aspects of it's history and culture, so put on your headphones and listen now.
Comhaltas is the hub for listening and discovering all you need to know about Irish music. Find out all about the instruments, music and of course the musicians who keep the traditions alive. Recorded around the world Comhaltas is the one to get your feet tapping and head bobbing.
The Irish Passport is one of the most popular Irish political podcasts out there. Featuring a humorous blend of Irish current affairs with the history and culture needed to understand them, this podcast is bound to get you addicted. Presented by journalist Naomi O'Leary and lecturer Tim Mc Inerney, they call it your passport to Ireland.
As it says on the tin, the Irish History Podcast offers all things Irish History. Here's their introduction because we couldn't say it better ourselves. "From the Great Famine to the Maamtrasna Murders, the Norman Invasion to Irish Partisans in the Spanish Civil War – these podcasts tells our history like you've never heard it before…". Get ready for a historical roller coaster. You are definitely not ready for this.
So there you have it. Our top picks for podcasts to help you broaden your Irish Studies knowledge. Take the leap in to podcasting if you haven't already, you won't turn back. We're sure of it.
---
We understand that this is a worrying and uncertain time for everyone, and the wellbeing of our students is our highest priority.
The University is here to offer you support and guidance as you continue with your studies. Please check your University email account daily so that you can continue to access advice and support from your module tutors regarding the shift to online teaching and alternative assessments.
The School will communicate with you regularly in response to students' key concerns. Information is also available on our Coronavirus advice and guidance pages.
However, if you are have a specific query that you are unable to find the answer to online, please contact either your Academic Advisor or the Student Support Centre at hlcenq@liverpool.ac.uk
---