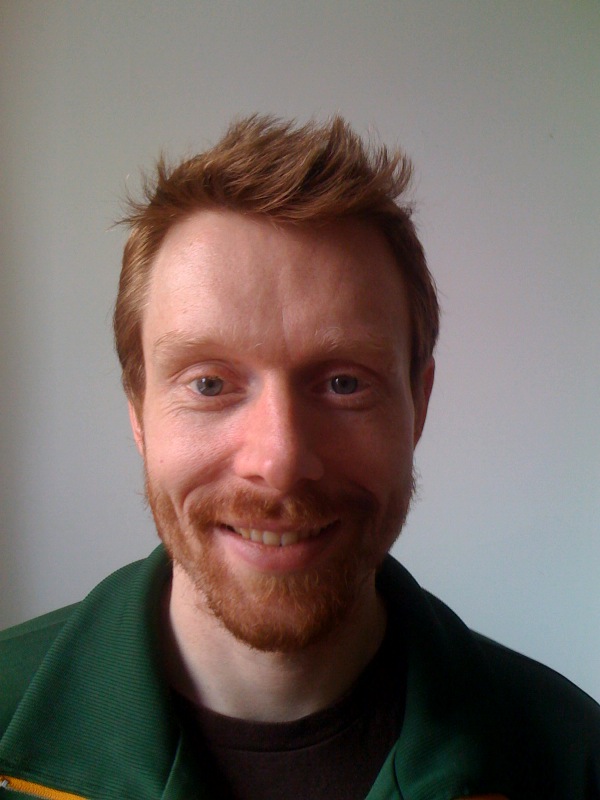 Prof
Andy
Jones
Bsc, MRes, PhD
Professor of Bioinformatics
Functional and Comparative Genomics
Research
Proteomics / metabolomics data analysis, software and data sharing

QC plot from Proteolabels

My group has developed several open source and one commercial software package for mass spectrometry (MS). These include:

- Proteolabels - Commercial software for label-based quantitative analysis, available from Waters Corp as an extension for Progenesis QI for proteomics
- ProteoAnnotator - free and open source software for proteogenomic analysis (mapping MS spectra against genomes) using multiple search engines
- lcmsWorld - software for high-performance 3D visualisation of LC-MS data.

I am also Chair of the Proteomics Standards Initiative and have been involved with the development of data standards for proteomics, such as mzIdentML and for metabolomics such as mzTab-M.

The group is developing approaches for understanding the profile, evolution and function of post-translational modification (PTMs) across animals, plants and eukaryotic pathogens.
Analysis of plant genomes and proteomes

Rice proteogenomics pipeline

My group is increasingly analysing and integrating multi-omics data on crops, particularly rice. Our first work in this area was via a BBSRC/Newton funded grant working with collaborators at BGI China, in which we developed and used a proteogenomics pipeline to provide protein-level evidence for ~8000 rice genes, discovery of over 100 novel genes not annotated in the canonical gene models, and suggested gene model revisions for ~700 genes (e.g. new splice junctions) through very large scale analysis of RNA Seq and mass spectrometry data in the public domain. We have also started to work on exploring the evolutionary conservartion of post-translational modifications (PTMs) in flowering plants, and potential discovery of crosstalk between different PTM sites.

In new work, we are interested in improving annotation of the rice genome, and particularly focussing on analysis of gene families involved in regulation (such as transcription factors) or signalling such as kinases.

Immunogenetics, adverse drug reactions and machine learning applied to biomedical data

Population data sets in AFND

Our group maintains and develops the popular Allele Frequency Net Database storing data on allele, haplotype and gene frequencies for immune-related genes (HLA, KIR, Cytokines) in healthy human populations, covering over 10M individuals. We have developed new portals for storing disease associations for KIR genes, and for capturing known associations between HLA alleles and adverse drug reactions (ADRs). We have also used molecular docking to understand associations between HLA protein structure and ADR mechanisms.

The group is also applying machine learning (ML) techniques for the analysis of clinical data, such as single antigen bead (SAB) technology for profiling patient antibodies prior to kidney transplants, with the Transplant Immunology lab at the Royal Liverpool hospital. We are also developing ML approaches for analysing flow cytometry data, used in blood cancer diagnosis with the Haemato Oncology Diagnostic Service (HODS).
Research Group Membership
Research Grants

PhosphoX-db: A web-based bioinformatics platform for studying non-canonical phosphorylation

BIOTECHNOLOGY & BIOLOGICAL SCIENCE RESEARCH COUNCIL (BBSRC)

September 2018 - March 2020

PDRA Statistical Analysis

DEFENCE SCIENCE & TECHNOLOGY LABORATORY (DSTL) (UK)

January 2019 - January 2022

Non-canonical protein phosphorylation in human cancer cells

NORTH WEST CANCER RESEARCH INCORPORATING CLATTERBRIDGE CANCER RESEARCH (UK)

June 2018 - January 2021

Big Hypotheses: A Fully Parallelised Bayesian Inference Solution

ENGINEERING & PHYSICAL SCIENCES RESEARCH COUNCIL (EPSRC)

April 2018 - March 2023

From Pathway Discovery to Re-engineering

BIOTECHNOLOGY & BIOLOGICAL SCIENCE RESEARCH COUNCIL (BBSRC)

May 2016 - July 2020

Meta-Analysis

DEFENCE SCIENCE & TECHNOLOGY LABORATORY (DSTL) (UK)

July 2017 - February 2020

Delivering a production platform and datlas for nexr generation biomarker dicovery, validation and assay development in clinical proteomics

MEDICAL RESEARCH COUNCIL (MRC)

April 2017 - March 2020

Pathfinder – exploring the commercial market for multi-omics analysis software

BIOTECHNOLOGY & BIOLOGICAL SCIENCE RESEARCH COUNCIL (BBSRC)

May 2017 - August 2017

Pathfinder – market research for lcmsWorld

BIOTECHNOLOGY & BIOLOGICAL SCIENCE RESEARCH COUNCIL (BBSRC)

April 2016 - June 2016

lcmsWorld – multi-dimensional visualisation for mass spectrometry

BIOTECHNOLOGY & BIOLOGICAL SCIENCE RESEARCH COUNCIL (BBSRC)

April 2016 - September 2017

NonLinear Dynamics Case award

NONLINEAR DYNAMICS LTD (UK)

September 2015 - September 2017

Bayesian Quantitative Proteomics

BIOTECHNOLOGY & BIOLOGICAL SCIENCE RESEARCH COUNCIL (BBSRC)

September 2015 - March 2019

Bioinformatics infrastructure for linking proteomics and genomics to support next-generation rice research

DEPARTMENT FOR BUSINESS, ENERGY AND INDUSTRIAL STRATEGY (BEIS) (UK)

January 2016 - June 2018

Biology from bioinformatics: developing a suite of data analytical and visualisations tools downstream of quantitative mass spectrometry workflows.

BIOTECHNOLOGY & BIOLOGICAL SCIENCE RESEARCH COUNCIL (BBSRC), WATERS CORPORATION (UK)

September 2015 - August 2017

Sparking Impact

BIOTECHNOLOGY & BIOLOGICAL SCIENCE RESEARCH COUNCIL (BBSRC)

June 2013 - July 2014

PROCESS - Proteomics data Collection, Software and Standards to support open access and long term management of data

BIOTECHNOLOGY & BIOLOGICAL SCIENCE RESEARCH COUNCIL (BBSRC)

November 2013 - October 2016

ProteomeXchange: International Data Exchange and Data Representation Standards for Proteomics

EUROPEAN COMMISSION

January 2011 - June 2014

An integrated open source software resource for quantitative proteomics

BIOTECHNOLOGY & BIOLOGICAL SCIENCE RESEARCH COUNCIL (BBSRC)

January 2011 - January 2016

The PPP-labels software for quantitative proteomics

BIOTECHNOLOGY & BIOLOGICAL SCIENCE RESEARCH COUNCIL (BBSRC)

September 2014 - September 2015

ProteoGenomics: dynamic linkage of genomes and proteomes through Ensembl and ProteomeXchange

BIOTECHNOLOGY & BIOLOGICAL SCIENCE RESEARCH COUNCIL (BBSRC)

July 2014 - December 2016

Informatics tools for exploiting ion mobility mass spectral data in proteomics

BIOTECHNOLOGY & BIOLOGICAL SCIENCE RESEARCH COUNCIL (BBSRC)

February 2010 - October 2010

Developing proteome-bioinformatics methods for a large scale refinement of gene models in Apicomplexan parasites

BIOTECHNOLOGY & BIOLOGICAL SCIENCE RESEARCH COUNCIL (BBSRC)

July 2009 - June 2012

ProteoFormer – a software toolkit for top-down proteomics

BIOTECHNOLOGY & BIOLOGICAL SCIENCE RESEARCH COUNCIL (BBSRC)

July 2014 - November 2015

NIH National Institute of allergy and infectious diseases

NATIONAL INSTITUTES OF HEALTH (NIH) (USA)

November 2010 - October 2013

Open source pipelines for integrated metabolomics analysis by NMR and mass spectrometry

BIOTECHNOLOGY & BIOLOGICAL SCIENCE RESEARCH COUNCIL (BBSRC)

November 2015 - December 2016

A Europe-wide Strategy to enhance Transplantation of highly sensitized patients on basis of Acceptable HLA Mismatches (EUROSTAM)

ROYAL LIVERPOOL AND BROADGREEN UNIVERSITY HOSPITALS NHS TRUST (UK)

July 2013 - December 2015

Building the PTM map of the human genome through commensal computing

BIOTECHNOLOGY & BIOLOGICAL SCIENCE RESEARCH COUNCIL (BBSRC)

February 2014 - February 2017
---