Opinion: What's special about Robert Mugabe?
Posted on: 18 September 2019 by Dr Diana Jeater in 2019 posts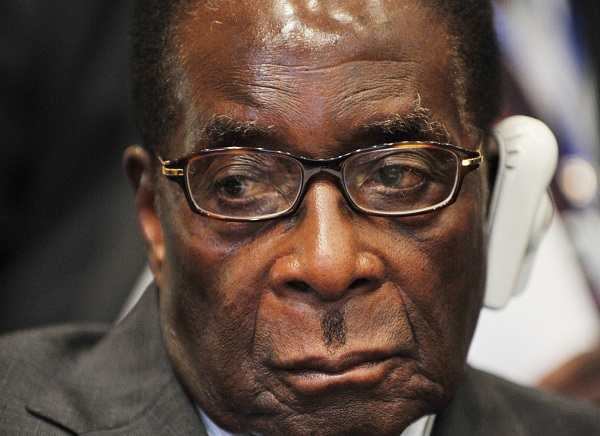 Following the death of Robert Mugabe earlier this month, Dr Diana Jeater reflects on the life of the former President of Zimbabwe and the response to his passing in the media.
I awoke on 6 September to the news of the death in Singapore of Robert Gabriel Mugabe, the former President of Zimbabwe. As someone who researches Zimbabwe's history, I began to feel, as the day wore on, that everyone I knew and her dog was being contacted by media organisations wanting an opinion on the man and his legacy. Anecdotes flowed from all sides about 'the time I met Bob' or 'what Mugabe meant to me'. For some, the man was a monster; to others a colossus of liberation.
By the end of the week, league tables of the obituaries and comment pieces were being entertainingly constructed on WhatsApp. The scores of published opinions left plenty of room for lively discussion about whose was the best. There were apologists; angry outpourings of hatred; thoughtful, sad pieces reflecting on a childhood hero and the pain of disillusionment; and many, many different definitions of 'the point where it all went wrong'.
For everyone agreed that something had gone wrong. There was universal acknowledgement that this was a complex, contradictory legacy. A champion of liberation to many people across Africa, Mugabe was routinely invoked as a byword for dictatorship in Britain. Even the bitterest obituaries conceded that Mugabe had steered the pariah state of Rhodesia into a position of respect as majority-rule Zimbabwe, and had overseen huge transformations in education and health. Even the most fulsome of hagiographies conceded that the economy had crashed on his watch and he had condoned state terrorism against political opponents.
It is hard to think of another African leader who attracts as much unwarranted attention as Robert Mugabe. His government was no more authoritarian than many others that go unremarked, and significantly less than some. Zimbabwe has none of the economic or political clout of Nigeria or South Africa. Yet, for a week, the BBC included his death (and its unfolding dramas about where he should be buried) on its main news bulletins – and these were hardly slow news days.
But was Mugabe really so singular? Would another leader have been able to find a significantly different course between the implacable contradictions facing any post colonial ruler in Africa? The track record from the rest of the continent would indicate not. What was missing in all this busy analysis of a complex man was any attention to the structural legacies of colonialism that he had had to work within. Mugabe inherited an economy and political system that had been established specifically to repress local people and extract the nation's wealth on unfair terms. Those conditions can't be wished away overnight; and global capitalism wouldn't want them to be.
And yes, I too gave an interview that day, for our very own Radio Merseyside. I never met Bob. But as an historian, I could bring in the bigger picture of Britain's colonial legacy in spoiling his country's hopes.
Discover more
Study History at the University of Liverpool
---