'Be bold for change' and the origins of International Women's Day
Posted on: 6 March 2017 by Myriam Wilks-Heeg in 2017 posts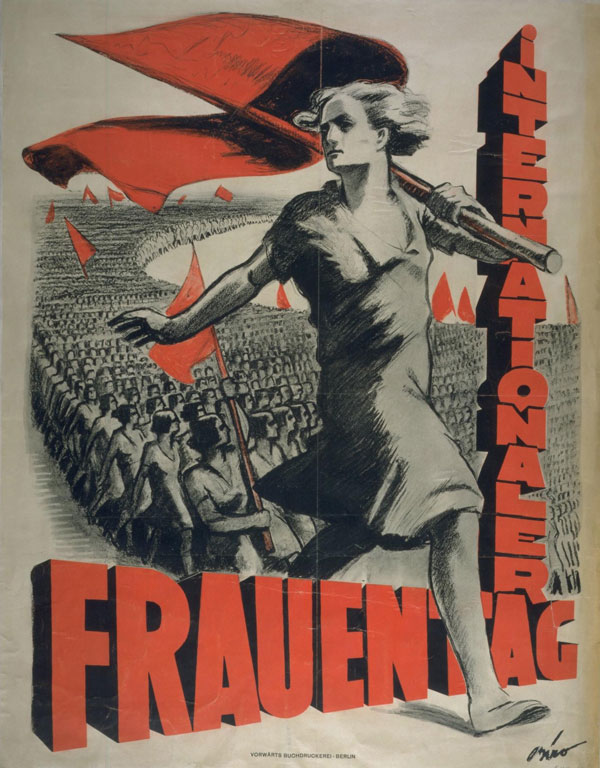 Historian, Dr Myriam Wilks-Heeg, looks back at the origins of International Women's Day and reflects on this year's theme.
"Each year, International Women's Day on 8 March reminds us of the continued challenges women face worldwide. This year's theme 'Be bold for change', is meant to inspire and rally the masses to collectively take bold action for gender equality.
It comes at a time, when the momentum for a renewed women's movement seems to gather pace: not too long ago, millions of us around the globe united to voice opposition against a misogynist president, and to express our solidarity with those directly affected by his intentions.
Perhaps one of the most poignant home-made placards of an elderly protester referred to the distinct sense of 'having been there before' (to put it much more politely!). This struck a chord with many, because, although gender equality has been fought over for more than a century, women woldwide are often faced with same old obstacles long thought to be consigned to history.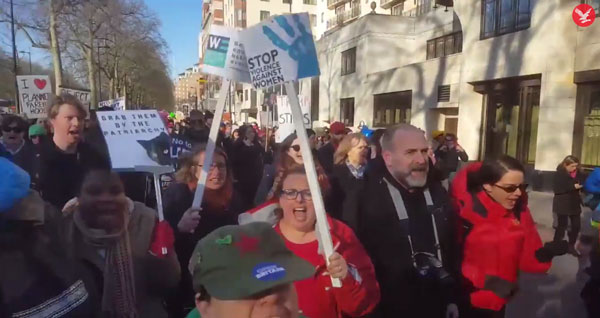 Women's march in London, January 2017
Clara Zetkin
This, then, should perhaps remind us that March also marks Women's History month, during which we remember our foremother's achievements in challenging and breaking down the many barriers of patriarchy.
There are countless examples of women laying the groundwork for us modern-day feminists - but for me, the German socialist Clara Zetkin stands out as one of the early pioneers of an international woman's movement.
And I'm not alone! I find that each year, a large number of my first year History students choose to write about Zetkin when exploring feminism in Germany before the outbreak of WW1.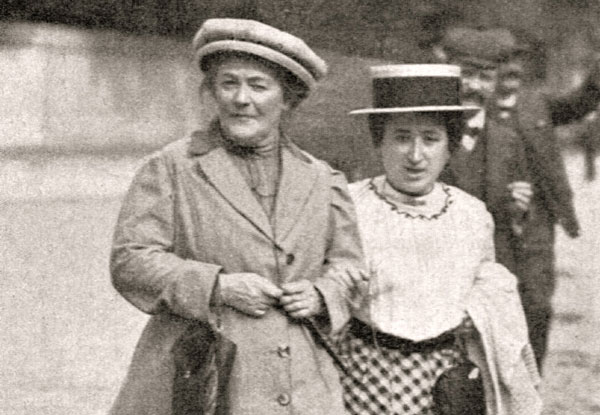 Born into an impoverished middle class family in 1857, Zetkin (pictured above, left, in 1910) spearheaded the social democrats' campaign for women's equality for many years, and became one of its most prominent advocates. She was considered radical (and at times controversial) in her approach, and as editor of the SPD's publication 'Die Gleichheit' (Equality) not only disseminated her (and the party's) stance on equality, but successfully used the appeal of the publication to forge an international network of socialist feminists in the early twentieth century.
International Woman's Day - its origins and relevance today
It was at the Second International Conference for Socialist Women at Copenhagen in 1910, that Zetkin asked for women of all nationalities to 'organise a special Woman's Day, which in the first line has to promote Women Suffrage propaganda (sic)'. This feminist call to arms eventually resulted in the founding of the International Women's Day, now celebrated worldwide on 8 March.
Over a century ago, Zetkin was 'bold for change': she defied Wilhelminische expectations and became an outspoken advocate for gender equality and international solidarity.
And while we have undoubtedly taken great strides towards a more equal society over the past 150 years, I feel, perhaps sadly, that aspects of Zetkin's feminism are as necessary and topical today as they were during her lifetime."
---