The University of Liverpool's new Yoko Ono Lennon Centre, opening in 2021, will house The Tung Auditorium a 400-seat space with capacity for a 70-piece orchestra, as well as the state-of-the-art 600-seat Paul Brett Lecture Theatre, offering students a world-class teaching experience. It will also be the new home to the Music Department's popular Lunchtime Concert Series. We would love you to be part of it.
We've fundraised £2.85m of our £3m fundraising target and need the support of our community of alumni and friends to reach our goal. You can give a gift of any amount to help support the Centre or you can name a seat within The Tung Auditorium for the sum of £250.
Find out more information about the project on our dedicated pages here: www.liverpool.ac.uk/yoko.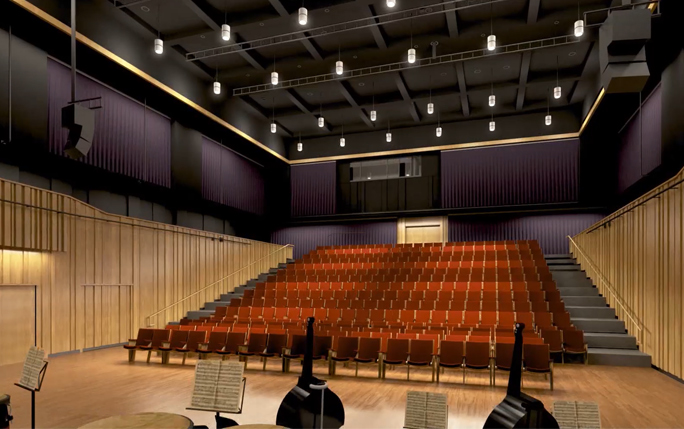 The University is investing £19.1m in the project and recognises the importance that the arts bring to our student, local and wider community. We're grateful for the generosity our alumni and friends have shown in supporting the campaign so far, thank you.
Hear from Vice-Chancellor, Professor Dame Janet Beer, Catherine Tackley, Head of the Department of Music, and some our campaign ambassadors about what the Yoko Ono Lennon Centre will mean for our students and the city.
Back to: Giving