This year we will be building upon this cultural strength by breaking ground on a new teaching and performance centre.
The building will house a 400-seat performance auditorium with space for a 70-piece orchestra, three lecture theatres with a capacity for more than 1,000 students, as well as providing exemplary seminar facilities.
The University is investing £19.1m in the project, and is seeking an additional £3m in philanthropic donations to fund the development of the auditorium. Half of this has already been achieved.
It's a symphony in the making and we need your help to finish it.
Find out more about the project on our dedicated pages here: www.liverpool.ac.uk/symphony.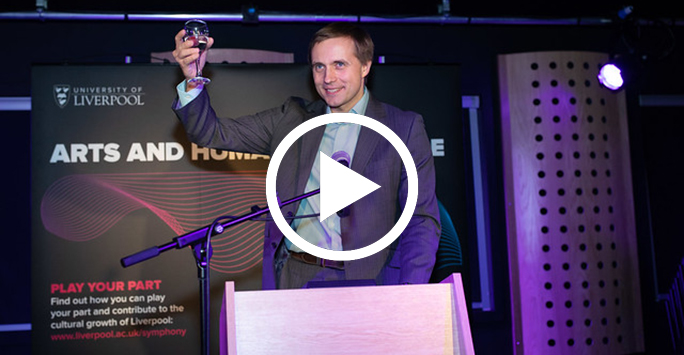 Video: A Celebration of Music
Alumni, donors, staff and students joined Royal Liverpool Philharmonic Orchestra Chief Conductor and Honorary Graduate, Vasily Petrenko (Hon DMus 2009), and Michael Eakin, Chief Executive of the Royal Liverpool Philharmonic, for a joint celebration for the official opening of the new Music facilities in the Gordon Stephenson building and the launch of the fundraising campaign for the new Tung Auditorium in the Yoko Ono Lennon Centre.
Back to: Giving