Latest visuals from inside the Yoko Ono Lennon Centre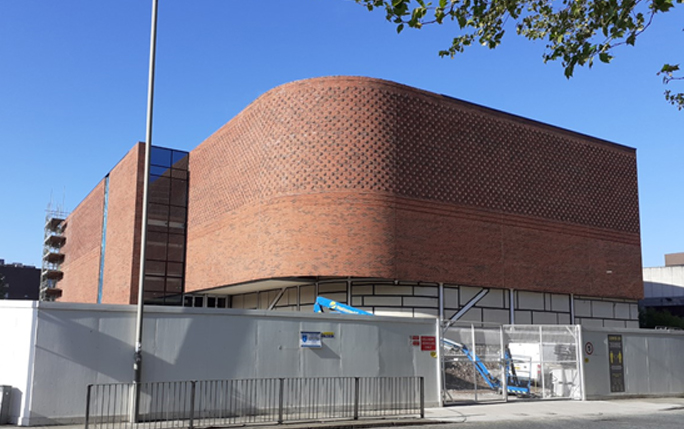 Set to open its doors to the public in spring 2022, photographs and architect impressions of the new teaching and performance facility reveal what we can expect from the Yoko Ono Lennon Centre.
Sitting amongst Liverpool's much-loved music venues, the Centre will house The Tung Auditorium, a 400-seat space with capacity for a 70-piece orchestra, as well as the state-of-the-art 600-seat Paul Brett Lecture Theatre.
This large-capacity lecture theatre will allow public lectures to be held in a purpose-built space, whilst The Tung Auditorium is set to welcome the public to performances from renown musicians, along with showcases from our talented students. The public will also be invited to take advantage of the new café bar, with indoor and outdoor seating, before events.
As well as offering students a world-class teaching experience, the Centre will support a wide range of activities including the Music Department's popular Lunchtime Concerts series bringing the student and local community together to enjoy enriching musical experiences.
Our alumni and supporter community have generously given £2.75m to support the Centre so far, with £250,000 left to raise. You can support the project, with any amount given very kindly appreciated, through our JustGiving page or you can name your very own seat in The Tung Auditorium.