Name a Seat Stories: The personal stories behind the plaques, part four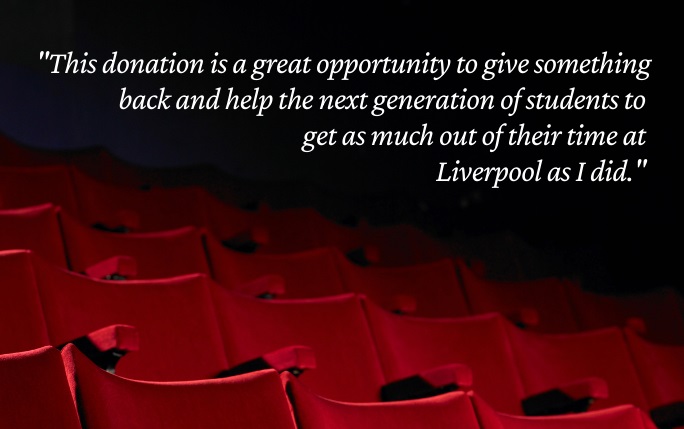 The Name a Seat campaign was launched to celebrate the introduction of the new Yoko Ono Lennon Centre on campus. We are overwhelmed by the support from our global alumni and friends, many of which have decided to share the story behind their gift.
This is the fourth instalment of the Name a Seat stories series, here you can find the first, second and third instalments.
"I was born and grew up in China. I was bi-musically trained. I started playing piano at three and Guzheng at five. This is my seventh year living in the UK and Liverpool is my fifth city in this great country. I started my journey in Durham in 2013. Between 2014 and 2018, I discovered Leeds, Harrogate and Manchester. Now I am gathering strength here, in my beloved Liverpool. I met a lot of great and intelligent people, and I am starting to build a professional life here. Besides doing research on Music and Dementia, I have had several performances and concerts in the Victoria Gallery & Museum and cannot wait to create new memories in the Tung Auditorium!
Every time I pass by the building site of the Tung Auditorium, I am always moved by the progress of the construction. Every day it gets more real. I am proud of growing with this culturally rich and loving community, which also in turn shapes my identity as a new Liverpolitan. Like the caption says, "Liverpool Changes You, So You Can Change the World."
I just cannot imagine what life would be without music. And what would my life be without all the experiences and memories in Liverpool?" Ms Xiaoxiao Hou (PhD Music Student)
_______________________________________________________________
"I studied Veterinary Medicine at Liverpool from 2000 to 2006. I loved my time at the University and the city holds a special place in my heart. The rich and diverse music scene made my student days particularly special – from the Cavern Club to the Philharmonic Hall. As a violinist, I was a proud member (and, for a brief time, leader of) the University Orchestra. This donation is a great opportunity to give something back and help the next generation of students to get as much out of their time at Liverpool as I did." Mr Bradley Curtis MRCVS (BVSc Veterinary Science, 2006)
_______________________________________________________________
"I studied at Liverpool between 1982 and 1985 and I am fortunate to still be in touch with friends from that time.
My seat is dedicated to my father who was a Professor at the University of Liverpool until he had to take early retirement. As a young man he had a very successful academic career but his later life was blighted by poor mental health. He was diagnosed late with manic depression (Bipolar 2/Hypomania). Unfortunately this impacted hugely on his working and personal life and was exacerbated by the lack of empathy and understanding by his colleagues. I would hope that today more help and understanding would be forthcoming.
My father's passion was music and so it seems fitting to dedicate the seat to him." Mrs Caroline Sheard (BA Political Theory and Institutions, 1985)
_______________________________________________________________
"The three years as an undergraduate at Liverpool University were the most defining years of my life. The Careers Service at the University introduced me to a career in the Manufacturing Industry, which lasted 38 years." Mrs Maureen Constantine (BA Social Science, 1970)
_______________________________________________________________
"I have such happy memories of my medical school days, where I made lifelong friends. It lead to fulfilling and rewarding professional life as a Radiologist in the city until 2000, when I moved to London...although being born and now living in Devon, I still think of Liverpool as home. My other lifelong passion is music so this auditorium combines both.
I look forward to hearing performance, there giving me an excuse to return to see the new campus and catch up with old friends." Dr Gill Markham (MB, ChB Medicine, 1970)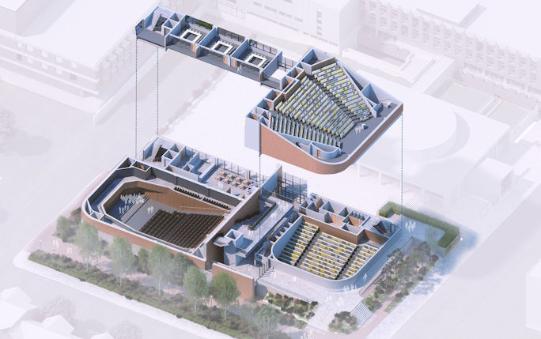 The Tung auditorium will be located at heart of the Yoko Ono Lennon Centre. We are inviting you to play a leading role in this project by naming a seat. It is not only a personal way to leave your mark on the University but it will support us in realising our goal to enable students to continue to pursue their artistic and academic dreams.
To find out how you can play your part, click here. If you would like to share your story please email: giving@liverpool.ac.uk
We've saved you a seat...now put your name on it.