Name a Seat Stories: The personal stories behind the plaques, part two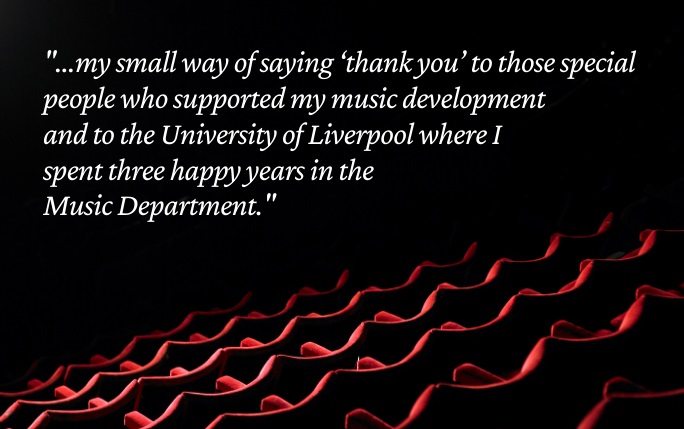 The Name a Seat campaign was launched to celebrate the introduction of the new Yoko Ono Lennon Centre on campus. Many alumni and supporters have chosen to leave their personal mark on the University whilst enabling students to continue to pursue their artistic and academic dreams.
Here are some of the stories behind their gifts. This our second instalment of stories, you can read the first one here.
"I was lucky to have three remarkable women in my life who spotted, nurtured and encouraged my talent for music. My mother Willy Parker JP, my violin teacher Mary Goodman and my Music A-Level teacher Nesta Bruin were my inspiration. I was also fortunate to have grown up and been educated during an era when instrumental teaching was freely available through the peripatetic music service and when music featured as a matter of routine on the school curriculum. Without those people and circumstances my musical journey wouldn't have begun.
"Music has been constant in my life - initially playing in orchestras at school (City of Hull Youth Symphony Orchestra, Hull Philharmonic Orchestra and the British Youth Symphony Orchestra) and the University (the University Symphony and Chamber Orchestras and the Liverpool Mozart Orchestra) and then during my career. I went on to work professionally in the arts for a number of years, initially in a music development role for one of England's Regional Arts Associations. Now, in retirement, I sing in a local chamber choir and occasionally play chamber music. I continue to be a frequent attender at concerts and opera in this country and in Europe.
I cannot imagine life without music. It has been a source of huge enjoyment, satisfaction and pleasure as well as deep nourishment.
I am delighted to support the development of the Tung Auditorium through the Name a Seat initiative as my small way of saying 'Thank You' to those special people who supported my music development and to the University of Liverpool where I spent three happy years in the Music Department." - Ms Edwina Parker (BA Hons Music, 1975)
_______________________________________________________________
"I studied English Language & Literature at Liverpool from 1982 – 1985. I had such a great time and made lifelong friends who now, like me, are much older and watching their own children go to university. I loved Liverpool itself so much that I stayed another four years after graduation.
My daughters are both studying drama and I myself was involved in drama while at Liverpool. I was a member of the Early Theatre Group who performed obscure medieval works in Liverpool and around the country. And I was also involved in Drama Society productions. I was Social Secretary of the English Society too.
I love returning to Liverpool and it's become a habit now to have a reunion in the city every two years or so. " - Ms Leigh Chambers (BA Hons English Language & Literature, 1985)
_______________________________________________________________
"I graduated from the School of Architecture with a BA in Architecture in 1988 under the guidance of Professor John Tarn. I then qualified as an architect and started my professional journey until now. I am most grateful to the University for providing such a high standard of architectural education and campus environment for the students.
I met many of my lifelong friends in University too and we have been supporting each other for the last three decades. To me it is the most wonderful thing happened to me in my life!" - Mr Felix Li (BA Hons Architecture, 1985)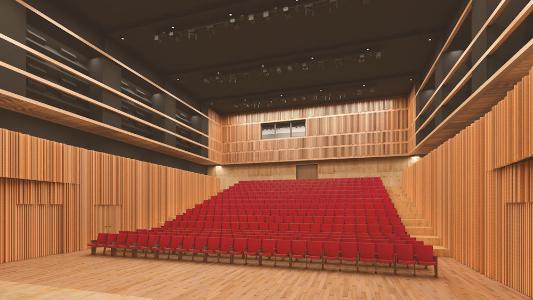 The Tung Auditorium will be located at heart of the Yoko Ono Lennon Centre. We are inviting you to play a leading role in this project by naming a seat.
To find out how you can play your part, click here. If you would like to share your story please email: giving@liverpool.ac.uk
We've saved you a seat...now put your name on it.