Name a Seat stories: The personal stories behind the plaques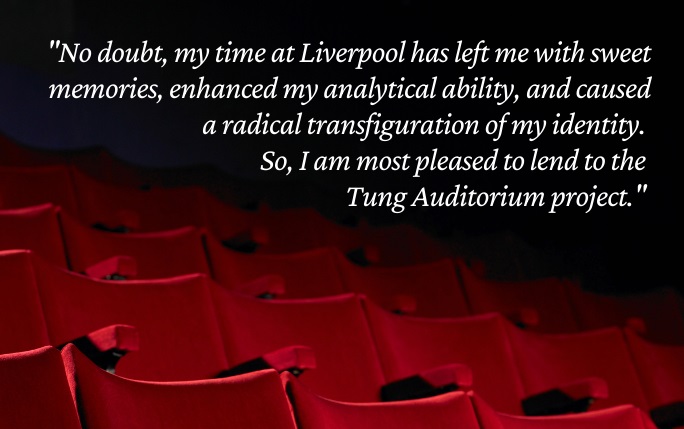 The Name a Seat campaign was launched to celebrate the introduction of the new Yoko Ono Lennon Centre on campus. Since then, many of our supporters have shared the stories behind their gift.
"My study at the University of Liverpool has made a significant impact on my life and I'd always be proud and glad to be part of the school's projects. The MSc Corporate Finance qualification changed my game and opened new doors for me after graduation in 2014. Though I worked on a full time basis in an organisation, I was engaged by the National Open University of Nigeria to serve as a Project Supervisor for Diploma and Undergraduate Students on a part time basis. The qualification also positioned me to facilitate training sessions and consult for a number of organisations.
Besides, I have benefitted immensely through the alumni network, as I have established good relationships with alumni who have helped in no little way to support my personal programs, dreams and aspirations. No doubt, my time at Liverpool has left me with much of sweet memories, enhanced my analytical ability, and caused a radical transfiguration of my identity. So, I am most pleased to lend to the Tung Auditorium Project." - Adebisi Adediji (MSc Finance, 2014)
___________________________________________________________________
"I come from Chongqing, a city in southwest of China. I graduated and obtained a BA (Hon) (RIBA Part I) degree from the Architecture Department at University of Liverpool in 2007. It is the fresh start and a milestone of my pursuit in profession practice. As an international student, the university and the department provide me with lots of information and support. I can easily remember the days on campus, the smiles of the tutors and all the happiness through my university life. I am proud to be one part of the University! That's why I choose to put my name and my new born daughter's name on the chair. I wish one day, she could follow my paths to be in the university to seek the knowledge." - Yu Qian (BA Architecture, 2010)
___________________________________________________________________
"I work at University of Liverpool. I dearly wanted to come back to Liverpool as my alma mater. When I got my current job and moved from my last institution, my husband (my carer as well as my husband) was there all the way, driving me to and from interviews and celebrating when I finally got a job at the university that feels like home to me. He had also completed his postgrad social work qualification at the University many years ago so the Eleanor Rathbone was home to him then as it is to me now.
Soon after I started this job, [omitted] was diagnosed as terminally ill. As the man who sat by my side for 30 years, it'll be a comfort to know he still has a place at University of Liverpool. He may not be there in person but his seat will be - for anyone who enjoys music as much as he did and I know his music-loving friends across the city will see it or use it at some point." - Anonymous
____________________________________________________________________
"My best friends are the friends I met at Liverpool. We meet every year. In 2016 we visited Liverpool as a group and were shown around the places where we studied 50 years previously. Great memories" - Michael Halloran (BA Russian, 1969)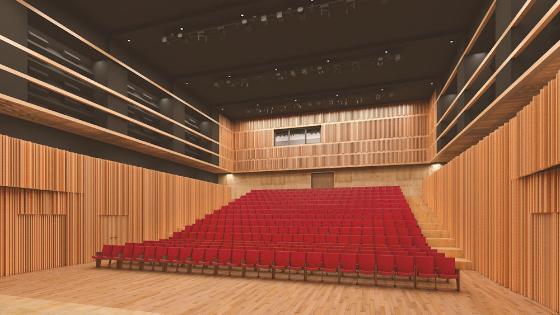 The Tung auditorium will be located at heart of the Yoko Ono Lennon Centre. We are inviting you to play a leading role in this project by naming a seat. It is not only a personal way to leave your mark on the University but it will support us in realising our goal to enable students to continue to pursue their artistic and academic dreams.
To find out how you can play your part, click here. If you would like to share your story please email: giving@liverpool.ac.uk
We've saved you a seat...now put your name on it.