A big thank you from this year's Alumni and Friends Fund student callers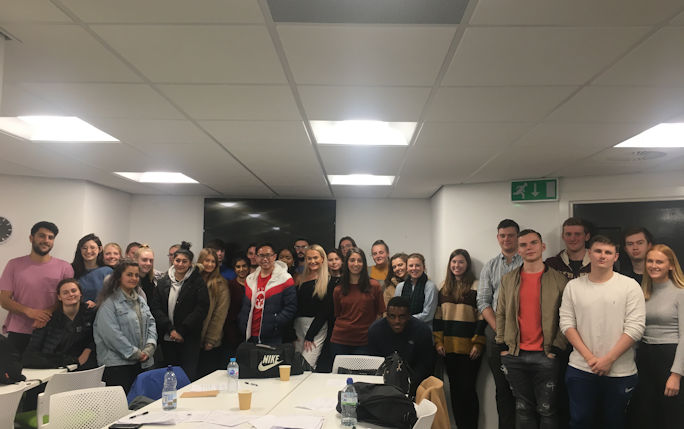 The Alumni and Friends Fund telephone campaign is an integral part of the University's regular giving programme. Telephone Campaigns take place twice a year and are a great way for us to keep in touch with our global alumni community as well as supporting key fundraising priorities.
Although the campaign came to a close earlier than expected due the COVID-19 pandemic, our team of callers enjoyed conversations with more than 1,000 alumni and supporters.
This year the Alumni and Friends Fund telephone campaign focused on key student support areas to enable students to study abroad, help our sports clubs and societies grow, ease financial burdens with scholarships and invest in a dedicated Teaching and Performace Centre.
We would like to thank everyone who took the time to speak to one of our callers. The team were overwhelmed by the kindness and generosity of our alumni community.
This year, we sadly said goodbye to many of our callers who will graduate and join our alumni community. Some of our callers have been part of the team for as long as four years and will be sorely missed. One of our graduating callers, Ella is looking forward to starting her career as a doctor in Manchester. When asked about her experience as a student caller she said:
"This is now my fourth year working for the team and I still have unexpected, meaningful conversations every shift! It's great to hear that most alumni have great affection for the city and University. Thank you for all of your support thus far!"
If you would like to support the Alumni and Friends Fund, you can make a gift here. The next telephone campaign will take place in October 2020. If you would like to receive a call, please email: giving@liverpool.ac.uk