Vaccines:
The race to save more lives
The University of Liverpool has a long and successful history of vaccine research, improving their effectiveness and developing new formulations to fight against devastating infectious diseases.
Maximising the regional and global impact of rotavirus vaccination
Liverpool's Professor Nigel Cunliffe leads a long-term programme of rotavirus research in Malawi, a country with high child mortality caused by this disease, with colleagues from the Malawi-Liverpool-Wellcome Trust Clinical Research Programme and the Malawi Ministry of Health.
He conducted the first clinical trial of a rotavirus vaccine in Africa, which informed a global vaccine recommendation by the World Health Organisation in 2009 and the subsequent introduction of rotavirus vaccine into Malawi's childhood immunisation schedule in 2012.
The studies have shown that rotavirus vaccination reduced infant diarrhoea deaths by one third in rural Malawi, thus providing the first population-level evidence from a low-income country that rotavirus vaccination saves lives. Malawi has since developed a strong vaccination programme, rapidly scaling up coverage to over 90% for eligible infants.
Professor Cunliffe explains:

Rotavirus remains a leading cause of severe diarrhoea and death among infants and young children in many countries in Africa and Asia. Our findings strongly advocate for the incorporation of rotavirus vaccine into the childhood immunisation programmes of countries with high rates of diarrhoeal deaths, and support continued use in such countries where the vaccine has been introduced.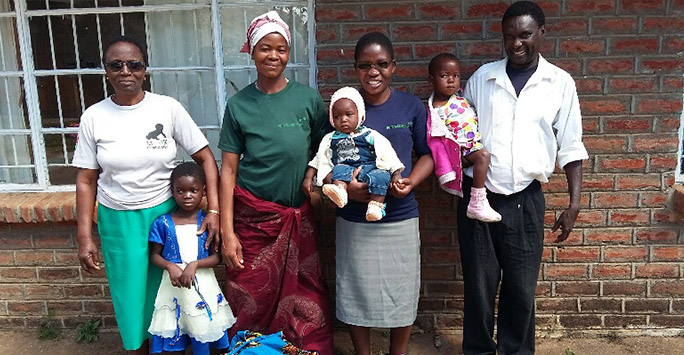 Rotavirus vaccine: a success story
A woman and her two children arrive at a health centre in Blantyre, Malawi. She has volunteered to participate in a clinical research study aimed at tackling rotavirus disease, which kills 200,000 children globally every year.
Her one-week old baby is given an oral vaccine against rotavirus infection and they leave the clinic with instructions for ongoing monitoring. Her older child, who sits quietly by her side, was involved in a previous rotavirus vaccine trial over 10 years ago. The mother has returned for the opportunity to give to her second child the best chance of a healthy life.
The results of the study will help inform governments on the roll-out of rotavirus vaccine across many African countries, with plans to administer the vaccine at six and ten weeks of age as part of the national immunisation programmes.
If you vaccinate children, it has a direct benefit for the children being immunised, who have a high risk of contracting the disease, but it also reduces the amount of circulating pathogens within the community.

Neil French, Professor of Infectious Diseases and Global Health
Meanwhile, a study in Merseyside led by Dr Dan Hungerford in collaboration with Public Health England, has demonstrated that rotavirus vaccination significantly reduced hospitalisations, outpatient attendances and GP visits for diarrhoea since its introduction in the national immunisation programme in 2013.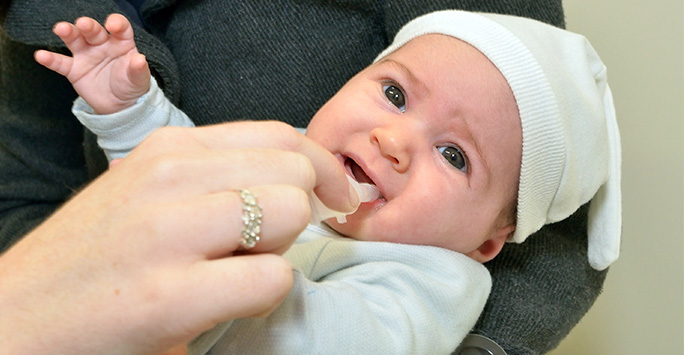 Importantly, vaccine impact was found to be greatest among the most deprived populations despite lower vaccine uptake in these areas.
For infants in the most deprived communities of Merseyside, the hospitalisations averted for acute gastroenteritis was double that in the least deprived communities. Therefore, if we prioritise increasing vaccine uptake in the most deprived populations, the rotavirus vaccine is likely to give the greatest health benefit and can contribute to reducing health inequalities.

Said Dr Dan Hungerford.
---
Looking at this disease from another angle, researchers think that composition of gut microbiome can affect rotavirus vaccine efficacy. In India, Malawi and Liverpool, a study led by Professor Miren Iturriza-Gomara is investigating links between the composition of gut microbiome and vaccine efficacy.
Professor Iturriza-Gomara says,

If a clear correlation is found, researchers could then identify interventions to overcome them. For instance, tests could be used to predict whether vaccines are likely to work in a child depending on their gut health, or pre- or probiotics could be prescribed to babies, or mothers pre-birth, to boost healthy guts.
A more radical solution may be found in an injectable form of the vaccine that bypasses the gut altogether. Trials in Malawi, Zambia and Ghana are assessing whether vaccines administered in this manner can reduce rotavirus diarrhoeal diseases more effectively than oral administration. Altogether, the findings will inform governance bodies on more efficient vaccination approaches, helping to save more lives.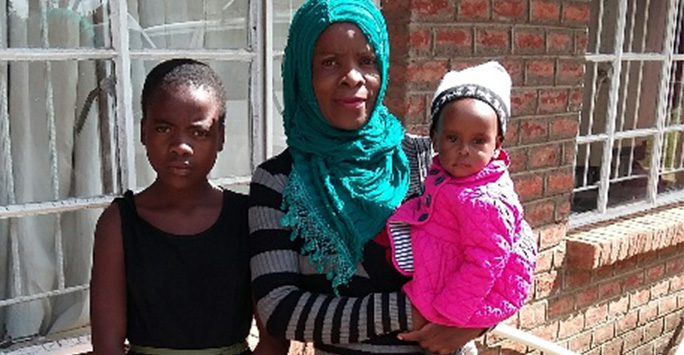 First child immunised with typhoid conjugate vaccine in Africa
In Malawi, history was made in the fight against Typhoid fever when we vaccinated the first child in Africa using a new generation of typhoid vaccines.
The first major advance in typhoid vaccines in a generation, Typhoid Conjugate Vaccines (TCVs) improve immunological responses and memory, with the promise of increasing vaccine efficacy from around 55% to over 90%.
The TCV clinical trial in Malawi, led by the Malawi-Liverpool-Wellcome Programme (MLW), is assessing the efficacy and cost-effectiveness of the vaccines and has now vaccinated over 28,000 children living in Malawi.
The trial follows on from 10 years of work establishing the pattern and burden of rapidly-spreading Typhoid in Malawi, and has already reported excellent early immunogenicity and safety for the new vaccine.
The trial has recently reported (September 2021) the first efficacy results from Africa which show that the vaccine is safe and 84 percent effective in protecting against typhoid in Blantyre, Malawi. This helps to pave the way for additional countries to introduce TCV, making it available to all children.
The need for the vaccine is particularly urgent because of recent increases in antibiotic resistance across the continent.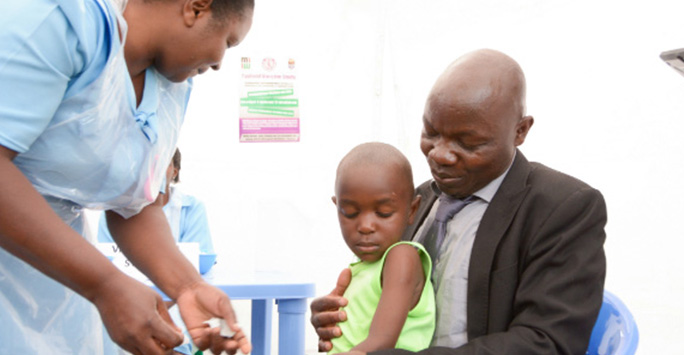 Our teams of health workers, our local scientists, and our longstanding partners in the Malawi Ministry of Health and College of Medicine are tremendously excited to see the impact of our research on the country's population health. We're on the cusp of discovering the primary trial result, and really feel like Africa is watching us, with hope.

Said Professor Melita Gordon, Salmonella programme leader
The trial will then continue to evaluate longer-term immunogenicity and efficacy of the TCV vaccine across a range of age-groups, providing essential data to enable African countries to plan and implement national introductions of the vaccine, so that it can make a maximum health impact across the continent.
---
First trials of vaccines for invasive non-Typhoid Salmonella in Africa
Non-typhoid strains of Salmonella can cause a serious blood stream disease, with an even higher case fatality than typhoid fever. They cause an estimated 535,000 cases and 77,500 deaths annually, and disproportionately affect people in Africa with malaria, malnutrition or HIV.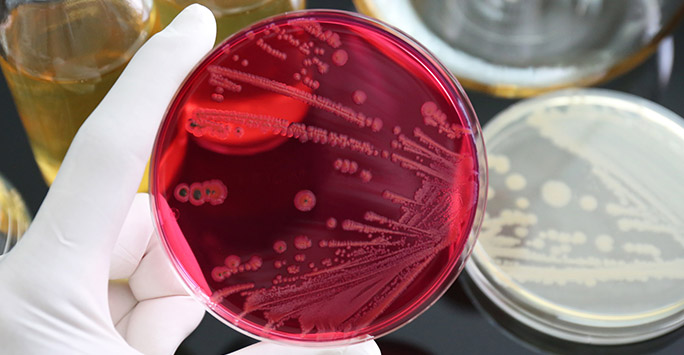 MLW has been working towards vaccines for invasive Non-Typhoid Salmonella (iNTS) disease for more than 20 years, and this year joined with a landmark European Union-funded consortium, Vacc-iNTS, to advance the clinical development of a membrane-based GMMA (Generalised Module for Membrane Antigen) vaccine.
MLW is now leading field-work in a low-lying malaria-endemic part of the country, to ensure that iNTS vaccines can be targeted at the immune-susceptible children who need them most.
"iNTS disease has been such a devastating but neglected disease for far too long. We are thrilled to be finally working towards real-life clinical development of new iNTS vaccines, and to be taking exciting new approaches to ensure that these vaccines will reach and be effective in the children who are most susceptible, and who need them the most.

Professor Melita Gordon, Salmonella programme leader.
---
Pneumococcal vaccination: a new vaccine for an old foe
Streptococcus pneumoniae (or the pneumococcus) resides asymptomatically in the nose and throat of healthy individuals. However, under certain circumstances and in susceptible individuals, such as young children, the elderly and the immunocompromised, it can cause life-threatening diseases such as pneumonia, sepsis and meningitis.
More infants die from pneumococcal disease than measles, HIV and malaria combined, making it the leading vaccine preventable cause of death in children. WHO estimates that up to 1.2 million people die annually from pneumococcal disease, among which half are children under the age of five.
Despite the availability of antibiotics, this burden is unacceptably high especially in poor resource countries, making preventative approaches such as vaccines, vital.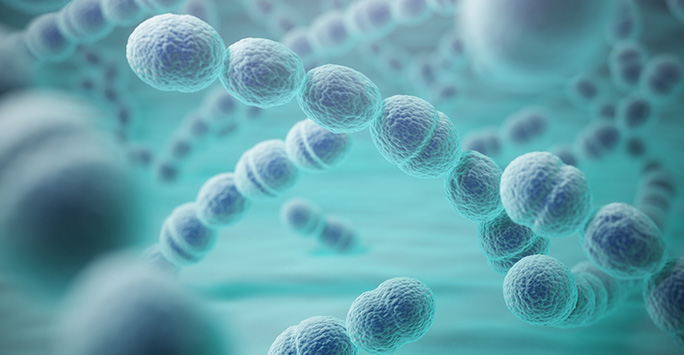 The first generation of pneumococcal polysaccharide vaccines (known as Pneumovax-23®), used widely in adults against pneumococcal diseases, were known to present limited efficacy in those living with HIV.
Liverpool's Professor Neil French led studies into a second-generation pneumococcal vaccine, (Prevnar®), which was tested in HIV-infected adults in Malawi.
His team found that the vaccine could prevent up to 74% of recurrent cases of invasive pneumococcal disease, with the added benefit of showing protective efficacy in patients living with AIDS.
This was an important discovery. Prevnar® is a conjugate vaccine, which means that it was formulated using a chemistry specifically designed to boost the immune response. Since it worked in patients with HIV infection, we knew it was likely to work in other groups with weak immune systems, including the elderly, very young children and other immunocompromised groups.

Says Professor French.
Today, Prevnar® is recommended in patient groups at high risk of infection around the globe, and has spawned further research into the development of alternative formulations for patients with weakened immunity.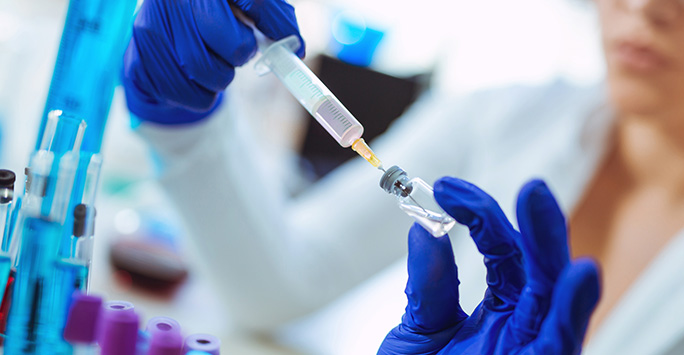 Researchers at the University of Liverpool have developed a novel platform for the design of a new vaccine against Streptococcus pneumoniae, which will protect against all types of the pneumococcus rather than the limited coverage offered by current polysaccharide conjugate vaccines.
The development of this new vaccine began with large-scale genomic analyses aimed at identifying the most relevant antigens expressed by all pneumococcal types during invasive diseases. These antigens were incorporated into 'adjuvanted' formulations (those having an ingredient that helps create a stronger immune response in people receiving the vaccine), with the ultimate goal of using the vaccine in both neonates and immunocompromised individuals.
The pre-clinical validation of this next-generation pneumococcal vaccine is led by Professor Aras Kadioglu and Dr Marie Yang, from the Bacterial Pathogenesis and Immunity Group.
Professor Kadioglu said:

Our aim was to create a new vaccine capable of providing protection against all disease-causing serotypes of the pneumococcus. This is a very exciting development in the pneumococcal vaccine field and Liverpool is leading from the front on this.
---
Mapping the burden of disease to effectively deploy vaccines
The mosquito-borne Japanese encephalitis (JE) virus causes severe brain inflammation. Around 70,000 cases occur annually across Asia, with 1 in 250 cases causing severe symptoms including seizures and paralysis.
Of those with severe symptoms, around 30% die (13,000-21,000 people annually). Another 20% - 30% suffer permanent brain damage. Most victims are children.
Living with these lasting health problems places a large socio-economic burden on families and societies, especially in regions with limited public health and welfare systems, with about three billion people living in 'at risk' areas. But risk is relative.
In 1995, when studies began, there was little knowledge about how the disease affected people. This made it difficult for Asian governments to make rational choices about vaccine programmes.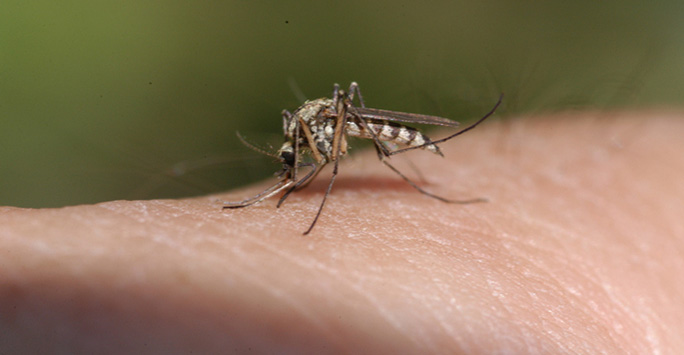 To address this, Professor Tom Solomon joined a long-term international programme to understand the disease burden of JE, alongside governments, other academic institutions and health agencies.
Work began in Vietnam with detailed clinical characterisation of JE virus disease symptoms, allowing the disease to be more easily identified. These criteria were used to develop WHO 'surveillance standards' to assess patients and distinguish JE from other central nervous system infections. The research team also developed a simple diagnostic kit for rural hospitals, which has been rolled out across Asia.
The group developed a questionnaire to help doctors assess level of disability in JE-infected patients, now known as the Liverpool outcome score. By deploying these assessment methods in different parts of Asia, Professor Solomon and his team mapped the burden of the disease, quantified the risks, and measured the social and economic cost of inaction.
A vaccine has since been made available to 'at risk' populations in 11 new countries, reaching more than 200 million people. Health modellers determined that the vaccine has avoided 854,000 cases and 214,000 deaths, and saved over $1billion across Asia.
Developing a Zika vaccine for pregnant women
Zika virus infection still poses a huge risk to pregnant women as it can cause severe foetal birth defects. However, no approved vaccine or treatment is currently available.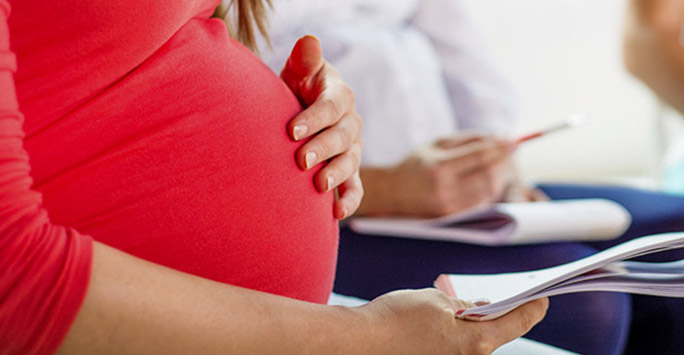 The University's Centre for Global Vaccine Research is leading a major collaborative project aiming to develop a Zika virus vaccine that is suitable for use in pregnancy.
Supported by a £4.7m award from Department of Health and Social Care, and managed by Innovate UK, the new project aims to take two new vaccine candidates through to a clinical trial in humans within the next three years.
Dr Lance Turtle said:

Although the current Zika outbreak has slowed down, there remains a significant risk of foetal abnormality when pregnant mothers become infected, and the changing climate raises the possibility of major epidemics occurring in previously unaffected parts of the world. A ready-to-use vaccine would dramatically reduce the threat that we face from Zika.
---
Unlocking the potential of long-term vaccine studies
Long-term vaccine research enables governments to make the best possible public health decisions.
Long-term vaccine studies are still relatively new, but have delivered some stunning successes. The targeted roll outs of rotavirus and JE vaccines – and the many lives they have saved – were made possible thanks to such studies. Ongoing research will now help tailor schedules and new approaches to improve efficacy further.

Says Professor Neil French.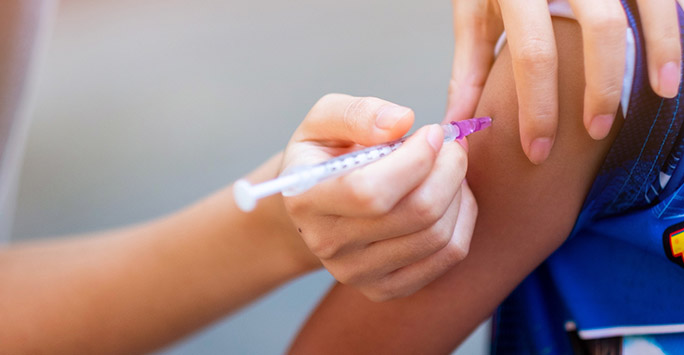 Long-term research is now easier to plan and manage, as processes and methodologies have become more firmly established and sustainable. When vaccine research programmes started in the 1990s, there was no model to build on; now there are successes to learn from which will promote the implementation and delivery of new global vaccination programmes.
Lessons learnt from public health and research initiatives, will be transferable across borders and across diseases. New tools and technologies encompassing computer modelling and synthetic genomics will be pivotal to this pursuit.
"The more of this we do, the better we become at it," said Professor Neil French, "But there are still major challenges in vaccine deployment".
Low-income countries such as Malawi have their vaccination programmes paid for by GAVI, the Global Vaccine Alliance. As countries lift themselves out of poverty, they will have to pay for their own vaccination programmes.
Any research into improving efficacy needs to consider not just the most effective approach, but the most cost-effective.

Added Professor Nigel Cunliffe.
Today, governments increasingly recognise the critical need to build long-term research vaccine programmes, to allow for targeted interventions. This will be a real game changer in our race to save more lives.
Discover more about our infectious diseases research