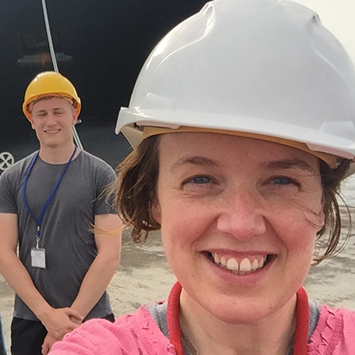 Professor
Claire
Mahaffey
BSc, PhD
Professor of Ocean Sciences
Earth, Ocean and Ecological Sciences
About
Personal Statement
I am Chair of Ocean Sciences in the Department of Earth, Ocean and Ecological Sciences.

I graduated with a BSc in Marine Biology with Oceanography from the School of Ocean Sciences at Bangor University, Wales. I completed a PhD in Marine Biogeochemistry at the University of Liverpool. I worked as a post-doctoral research associated (PDRA) at the University of Southern California, Los Angeles (USA) under the mentorship of Prof. Douglas Capone and as a research specialist at the University of Hawaii (USA) under the mentorship of Prof. David Karl. In 2007, I became a Lecturer in Ocean Sciences at the University of Liverpool and was promoted to Professor in 2018.

As a marine biogeochemist, I am interested in the cycling of nutrients and carbon in the ocean, the connection between nutrients, plankton and food webs and the impact of climate change on ocean ecosystems.

I am currently the Head of Discipline in Ocean Science and Ecology and Marine Biology.