International Osteology Foundation Conference Award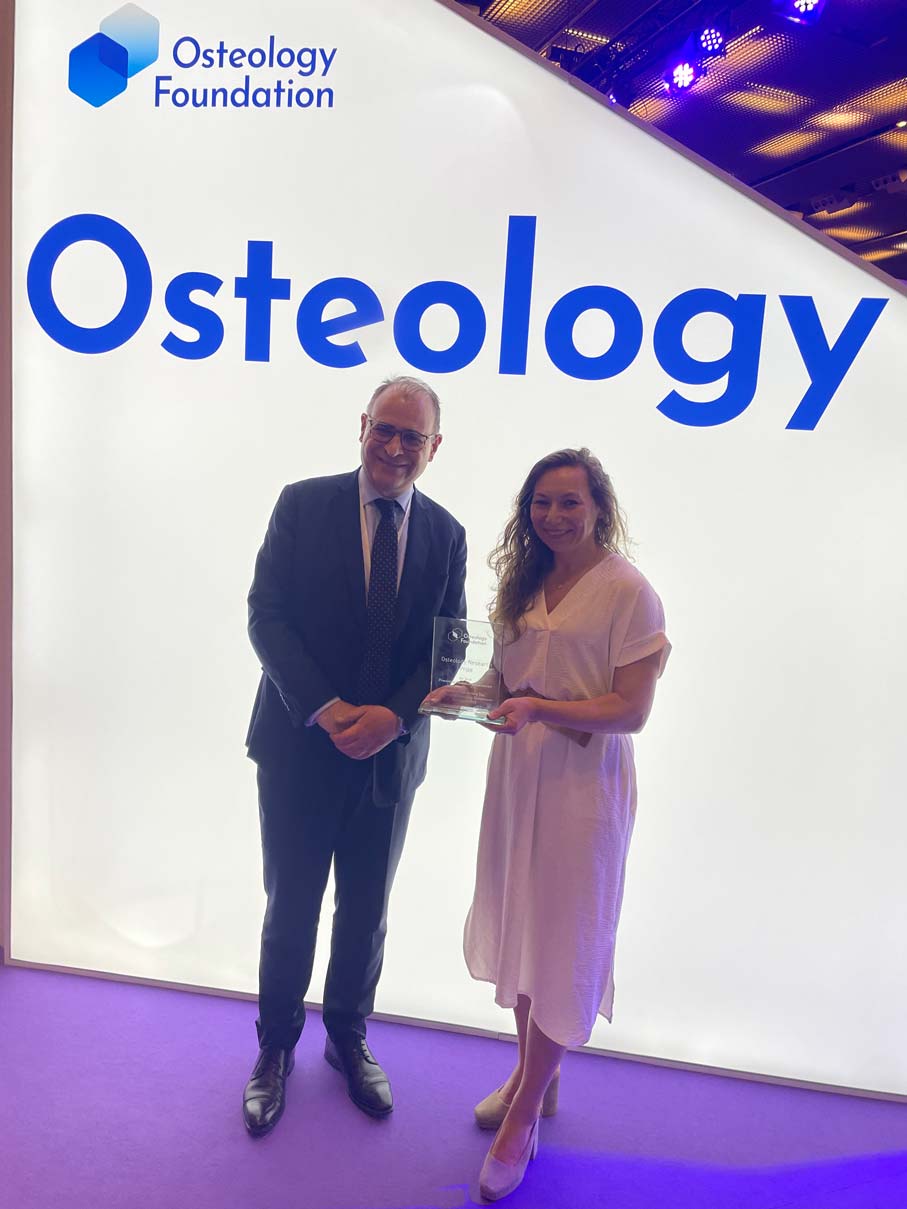 A member of staff at the School of Dentistry has received 1st prize at the International Osteology Foundation
Dr Kasia Gurzawska-Comis, Senior Clinical Lecturer in Oral Surgery at the School of Dentistry, represnted both the University and School at the research competition during the International Osteology Foundation conference held 27th-29th in Barcelona.
Dr Gurzawska-Comis was awarded the 1st prize that is only given once every 3 years for their project:
The repair and treatment of large bone defects in patients with compromised bone metabolism due to ageing and medical conditions such as osteoporosis present often a clinical challenge. Therefore adjunctive methods to enhance bone healing are needed. Bone tissue engineering with application of nanotechnology allows to construct biomaterials with desired properties being osteoconductive, osteoinductive and osteogenic. This research project aim to develop multifunctional sustainable "green" biomaterials using latest advanced technologies in tissue engineering to repair damaged tissue.
Congratulations to Dr Kasia Gurzawska-Comis on her fantastic achievement!